Family
Here are the ways your body changes when you're pregnant that nobody talks about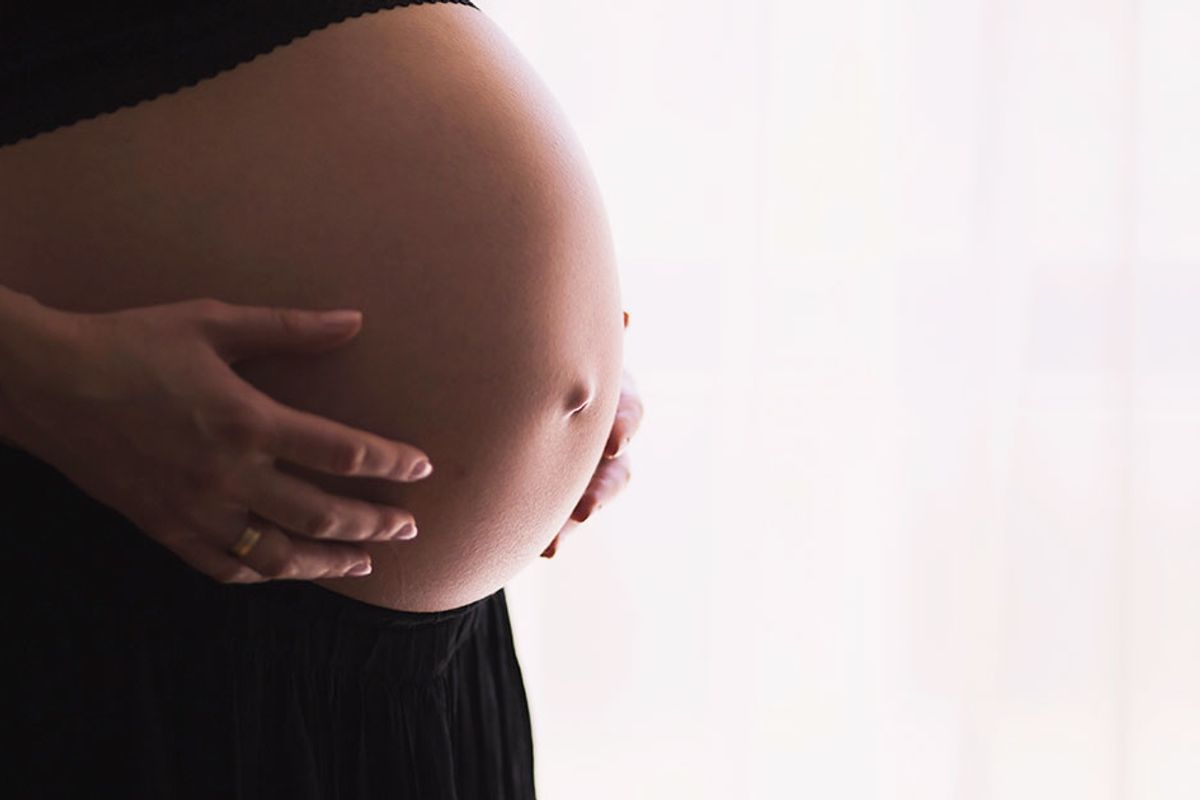 Photo by freestocks.org on Unsplash
Having a baby is like entering a fight club. The first rule of having a kid is don't talk about having a kid. New moms end up with weird marks on their bodies, but they don't talk about how they got there or why. They just smile as they tell other women motherhood is such a joy.
There are so many other things we don't talk about when it comes to pregnancy. Hearing about the veritable war zone your body turns into is enough to snap anyone out of the highest of baby fevers, which is why so many women probably keep the truth to themselves. But it's important to talk about the changes because it normalizes them. Here are some of the ways your body changes that your health textbook isn't going to cover.
---
Your feet grow
Your breasts and belly aren't the only body parts that grow during pregnancy. Your feet grow as well. Your arch height might decrease, making your feet get just a little bit bigger. It is believed that the extra weight of the baby, plus an increase in hormones that loosen ligaments are responsible for the changes in your feet.
You'll feel fatigued
Most people expect to feel fatigued when they're expecting. It's one of the pregnancy symptoms that hasn't been kept a secret. But pregnancy fatigue isn't always consistent. You're more likely to feel fatigued in the first and third trimesters, which means that you'll have enough energy to deal with all the other symptoms that occur during the second trimester.
You'll get oily skin
Other people might know you're pregnant because you have a "glow." They won't know, however, that the glow is caused by face oil. Even your skin isn't safe from your hormones, and your glands will start producing more oil. Although, that's probably one of the plus points of pregnancy – being referred to as "glowing" instead of "greasy."
You'll be at a higher risk of injury
In order to prepare your body to give birth, your body will start producing a hormone with the breezy-sounding name of relaxin. It loosens up the ligaments in your body, making it easier to pop out your kid. But it also has the unfortunate side effect of making your body more unstable, which in turn makes you more likely to get injured, which is not relaxing.
Pregnancy brain is a thing
In the early stages of pregnancy, your body will produce more progesterone, which is a calming hormone, but it can also make you feel foggy and forgetful. Don't worry if you find yourself forgetting what you came in for every. single. time. you walk into a room. There's nothing wrong with you, you're just pregnant.
Having a kid can get ugly, but it's still a beautiful thing. The old saying "no pain, no gain" holds true for motherhood as well. As uncomfortable as pregnancy sounds, it's still worth it, because babies are friggin' cute.