Well Being
Alabama city council member fought against mandatory masks. Now, she's changed her opinion.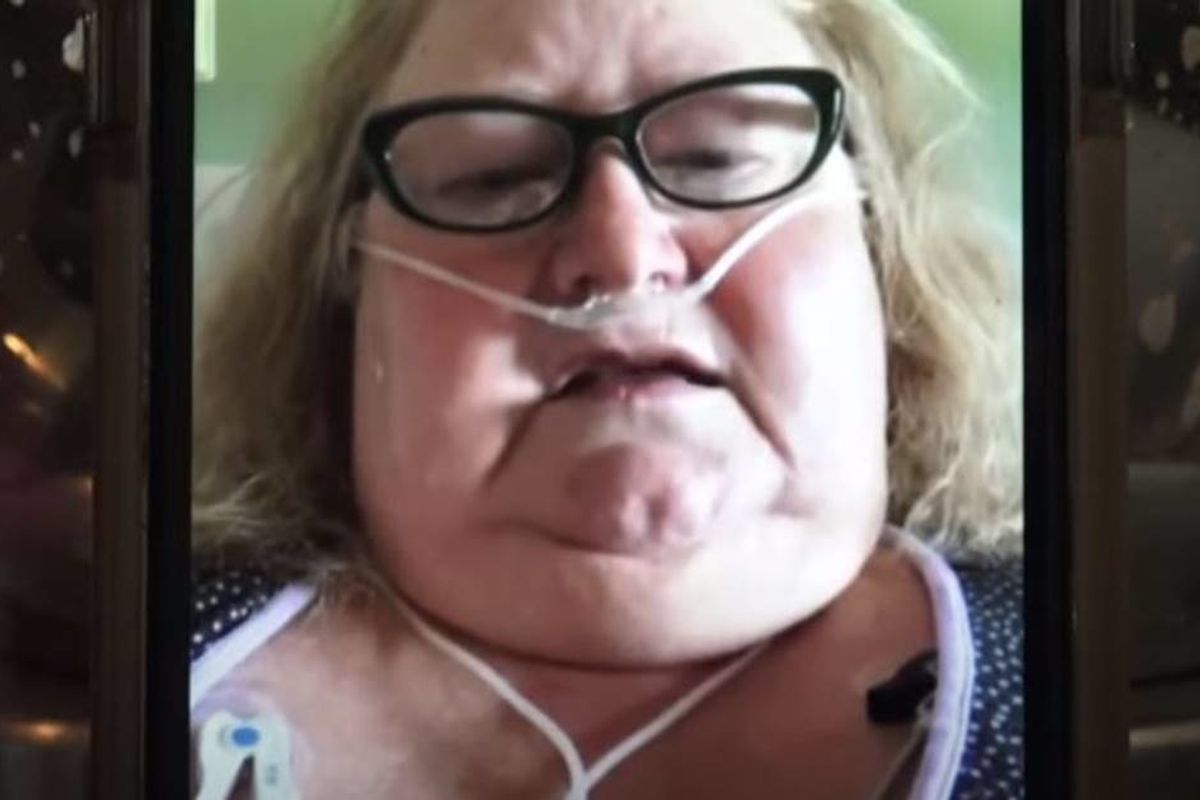 Anti-masker conspiracy theorists and entitled people who barge into grocery stores without face coverings have been getting a lot of press recently. But, the good news is that they don't reflect the views of most Americans.

A Gallup poll from earlier this month found that mask use among Americans is up significantly from where it was in April.
"The percentage of U.S. adults who say they have worn a mask in public in the past seven days rose from 51% in early April to the current 86% high point," the study says. "Currently, 11% say they have not considered wearing a mask, and 3% say they are considering it."
---
A big reason for the increase has been the dramatic rise in COVID-19 cases over the past six weeks. Hopefully, the change in masking behavior will help to lower the skyrocketing infection rate; because right now, it's one of the only tools we have to fight back.
While rising rates and mask mandates have changed many people's behavior, a city councilwoman in Osceola, Alabama, learned to become pro-mask the hard way.
"I'm on the city council in Osceola, we were going to be voting on mandatory masks and I was against it. I was like why should they be able to tell me what to do," Sandra Brand said in a video for THV11.
But all of that changed after she came down with COVID-19 two weeks ago. Since, she has experienced difficulty breathing, a high fever, chills, and severe body aches.
At one point she thought she was going to die.
Arkansas woman changes mind on mask mandate after COVID-19 battlewww.youtube.com
"I knew I was going to die, and I knew I was going to do it alone," she said from her hospital room. "This is my 15th day."

One of the most difficult things about fighting for her life is having to do it without her friends and family by her side. "You didn't have anyone there to hold your hand," she said.
Things were looking grim for Brand until she allowed doctors to give her a dose of the trial drug Remdesivir. "I can breathe for the first time in over two weeks," she said.
Now that she's got her voice back she is using it to urge people to use masks for their own safety and the health of others. "If you can stop somebody from coming in this room and feeling the kind of pain and fear that I have felt, why would you want to be that selfish?" she asked.
🚨ALABAMA! We have 67,711 confirmed COVID-19 cases statewide. This is an increase of 5,600 over Friday's report, w… https://t.co/jE4Tvp2wBR

— Rep. Terri A. Sewell (@Rep. Terri A. Sewell) 1595261035.0
Brand's admission that she was wrong about masks and choosing to share her story with the world is commendable. Every person who sees her story and decides to mask up for the first time could wind up saving countless lives.

For those of us who've been doing the right thing by social distancing and wearing a mask, there may be a cheap thrill that comes with seeing an anti-masker becoming sick. But instead of saying "I told you so," we should rally around those who change their minds and decide to become part of the solution.
The only way we're going to get through this pandemic is when everyone decides to become part of the solution. The best way to do that is to make it socially acceptable for people to change their minds and throw on a mask.