Identity
Simple ways to support your trans friends when they come out.
If someone trusts you with news that they're trans, there are a few key do's and don'ts you should follow.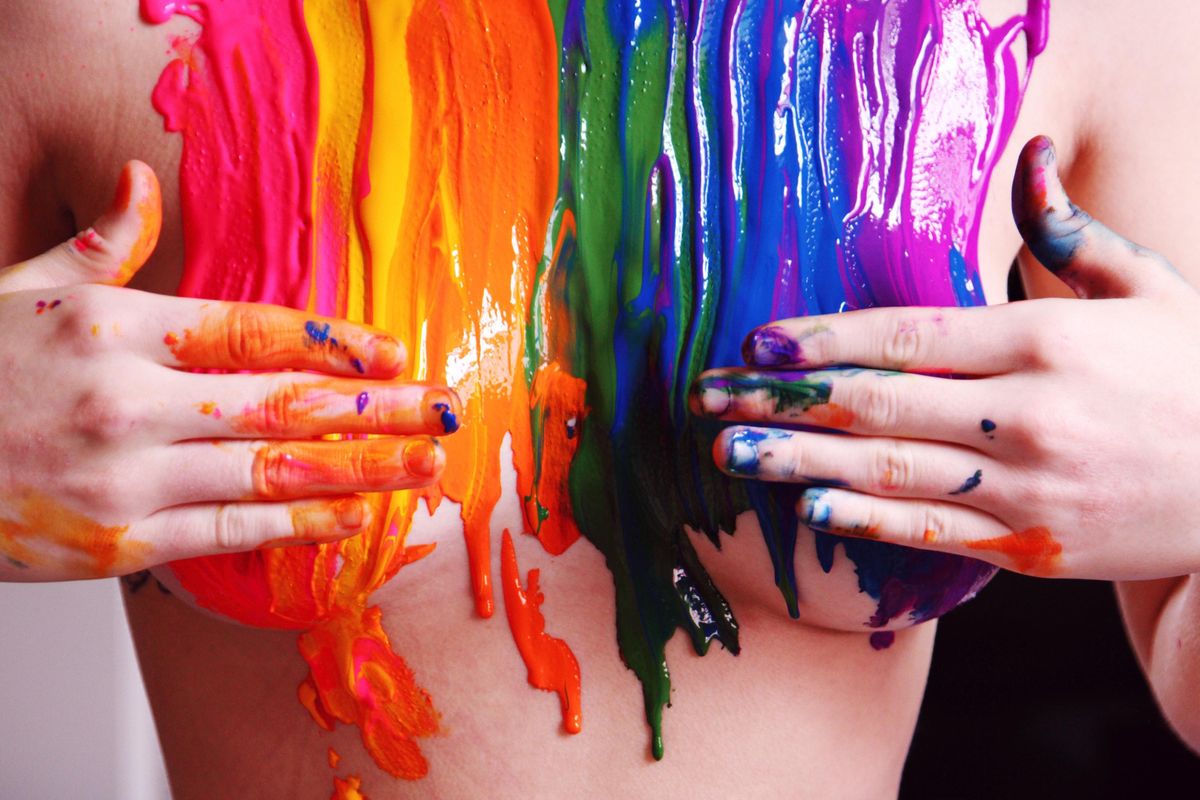 For many gay, lesbian, bisexual, or transgender people, one of the most personal (and sometimes scary) experiences they'll go through is the "coming out" process.

Coming out means telling others of your status as an LGBTQ person. As society is becoming more accepting of people's sexual orientation and gender identity, coming out is getting easier all the time. Even so, for many, it's still a carefully calculated process that involves planning who, how, and when to tell people in their lives.
---
In 2016, writer and director Lilly Wachowski — known as co-creator of "The Matrix" series of films, "Jupiter Ascending," and "Sense8" — came out publicly as transgender.

It's so great that Lilly came to that realization about herself and started living more authentically. In 2012, her sister Lana also came out as trans. What's not cool about this is the fact that Lilly was forced to out herself, in a letter she chose to share with The Windy City Times, after a reporter from The Daily Mail threatened to do it without her permission.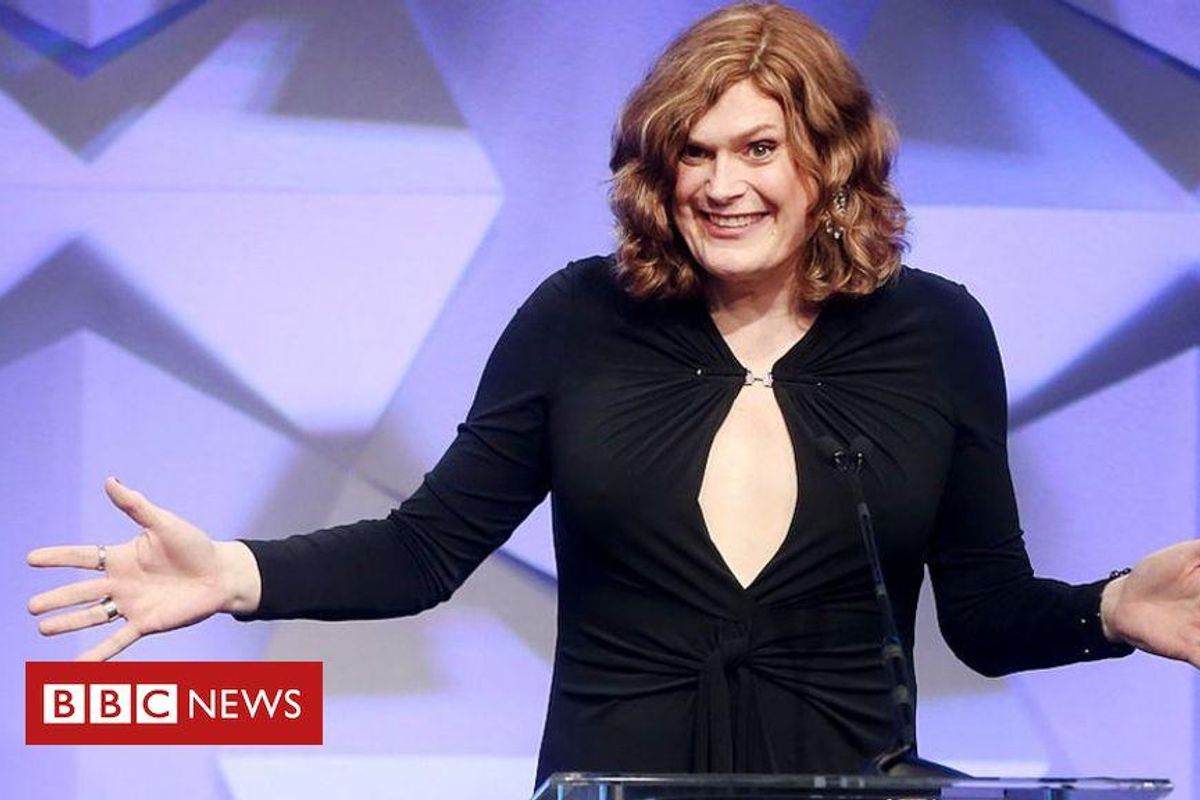 Lilly Wachowski came out as transgender in 2016.
If someone trusts you with news that they're trans, there are a few key do's and don'ts you should follow — and telling a journalist definitely falls under "don't."
As a transgender person, one of the most common questions I get from strangers is: "My friend or family member recently told me that they're transgender. How can I support them?"
Below are five tips I give people who are thoughtful enough to ask.
1. Let them know they have your support.
If you're asking this question (or taking the time to look up an article on the subject), you're already on the right path. It's important to make sure your friend knows you're in their corner, as they're probably afraid of how others in their lives will react. A simple "If you need anything, I'm here for you" can go a long way.
2. Respect their identity, name, and pronouns.
Ask questions like "What are your pronouns?" and "How would you like me to refer to you in private and when we're around people who may not know you're transitioning?"
If somebody is just starting to come out to others, odds are that there are still some people who don't know and might still use old names and pronouns. Asking how you should react in those situations will help you avoid outing your friend to others who don't yet know.
3. Educate yourself — don't rely on your friend to educate you.
There are so many great resources on how to understand trans issues. While your friend may be happy to answer those initial personal questions about things like names and pronouns, they might become overwhelmed if you start treating them as a walking encyclopedia of all things trans.
I recommend PFLAG's amazing resource "Our Trans Loved Ones: Questions and Answers for Parents, Families, and Friends of People who are Transgender and Gender Expansive." The 102-page guide is a comprehensive piece of "Trans 101" literature that's bound to answer some of your questions (complete with some more thorough do's and don'ts).
4. Don't gossip about them or "out" them to others.
The only people you should be discussing your friend's gender with are people they've given you explicit permission to do so with. Going behind their back and outing them to someone they may not yet be ready to tell is not only a huge betrayal of their trust, but it could even put them in physical danger.
On top of that, when someone is hearing this news from a secondhand source (that is, you), some of the important details may get lost in translation, which get further garbled if this person tells someone else — it eventually turns into a game of telephone, and no one wants that.
A vigil for slain transgender woman Islan Nettles at Jackie Robinson Park in Harlem in 2013. Nettles was severely beaten after being approached on the street by a group of men and later died of her injuries.
5. Understand that this is not about you and your feelings.
It's OK to feel confused, and it's OK to not immediately "get it." Those feelings are completely valid, but demanding to know why your friend didn't tell you sooner (they were probably wrestling with this themselves for quite some time) or saying you feel betrayed will only hurt them during an extremely vulnerable time in their life.
Nothing you did "made" your friend trans, and it's probably less that they were hiding something from you and more that they were hiding this reality from themselves.
Whether someone is a Hollywood director or a friend from high school, we should all have the right to come out at our own pace and in our own way.
Maybe years from now the aspect that makes this seem like such juicy gossip will fade and trans people won't have to worry about being forcibly outed. Maybe years from now trans people won't need to fear that coming out will be met with job loss, homelessness, or physical harm. Until then, it's important that those of us who care for our trans friends and family members do what we can do show we're there for them.
This article originally appeared on 03.09.16. It has been lightly edited.