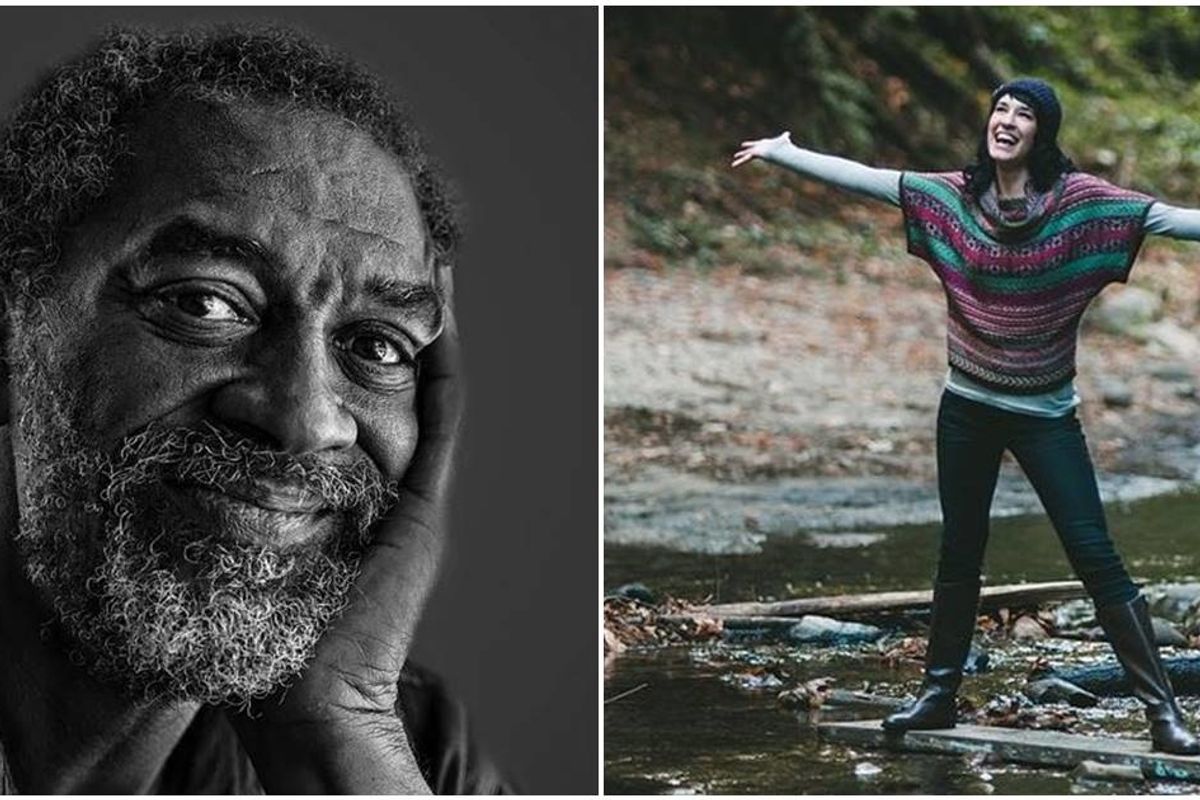 via Pixabay
There is a passage in Benjamin Hoff's 1982 classic, "The Tao of Pooh" where he perfectly outlines the major source of unhappiness in the western world, the search for the ever-elusive "Great Reward."

"Religions, sciences, and business ethics have tried their hardest to convince us that there is a Great Reward waiting for us somewhere and that what we have to do is spend our lives working like lunatics to catch up with it," he writes.
"A way of life that keeps saying, 'Around the next corner, above the next step,' works against the natural order of things and makes it so difficult to be happy," Hoff continues.
---
It's true, most of us are conditioned to believe that a state of eternal bliss is waiting for us once we get the right job, the right spouse, the right house, reach our ideal weight or finally get around to painting a masterpiece.
Yale professor Dr. Laurie Santos says that true happiness comes from an entirely different place.
"Our minds lie to us all the time. We miswant things. We think we need to change our life circumstances to become happier," Dr. Santos said according to CNN.
Dr. Santos' research reveals is that happiness comes from "simple practices, simple acts like making a social connection, or taking time for gratitude, or taking time to be in the present moment," she told CNN.
Dr. Santos teaches the most popular course in Yale's 300-year history, The Science of Well Being, which teaches students how to be happy. The great thing is that you don't have to go to Yale to take it, it's being offered for free online by Coursera.
Throughout the course, you will be repeatedly asked by Coursera to purchase a $49 certificate of completion, but you can avoid it by hitting the back button on your browser.
Here's the description from the online syllabus:
In this course, you will engage in a series of challenges designed to increase your own happiness and build more productive habits. As preparation for these tasks, Professor Laurie Santos reveals misconceptions about happiness, annoying features of the mind that lead us to think the way we do, and the research that can help us change. You will ultimately be prepared to successfully incorporate a specific wellness activity into your life.
It's a ten-week course that is a series of videos, quizzes, and readings. The homework centers around learning more about yourself and creating habits that will enhance your overall happiness.

One of the first lessons is a character strengths assessment where you learn about your best qualities and how to implement them into your life.
Dr. Santos created the class after spending time with students and being "shocked at the kind of mental health issues" they had. She believes it's a "national trend that's getting worse."
The COVID-19 quarantine has given a lot of people extra time to pause and reevaluate their lives. This course is a great way for people to focus on creating a better, happier life when things return to normal.