popular
Buffalo woman uses social media to save an elderly man's life after he's trapped in the snow
They don't call Buffalo the city of good neighbors for no reason.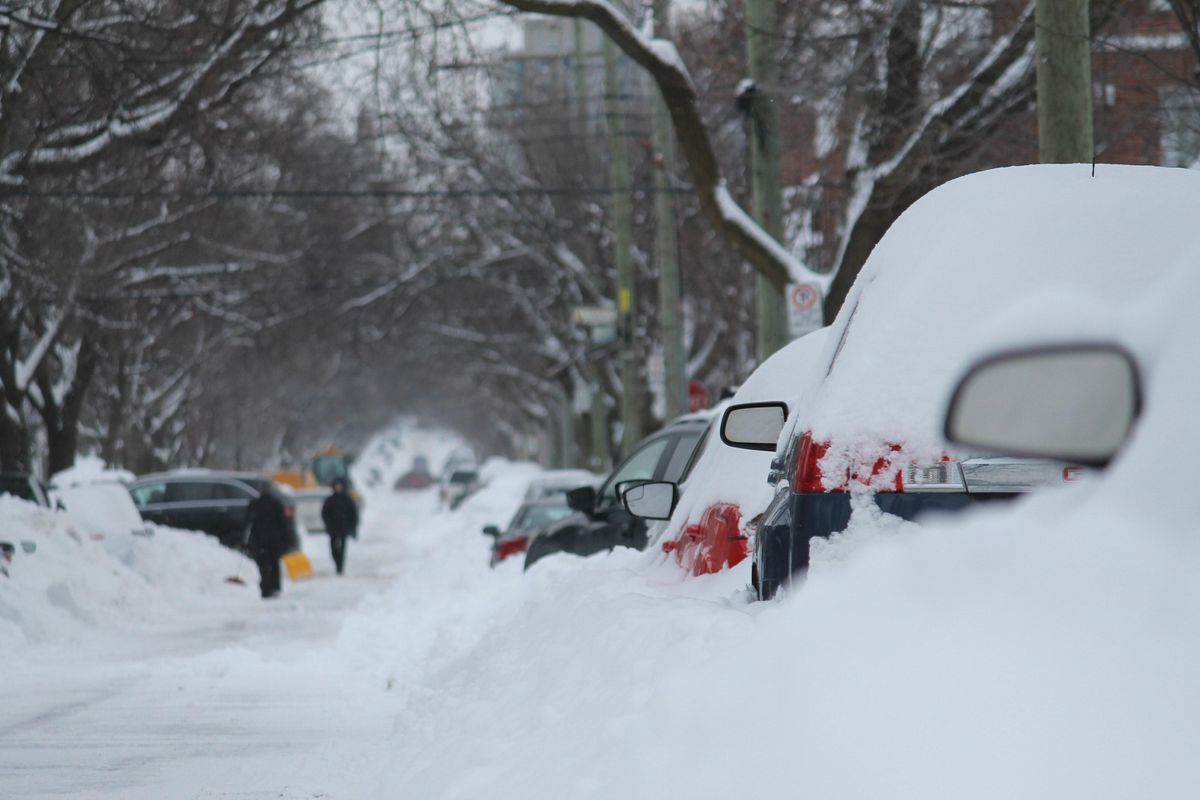 The city of Buffalo, New York is called the "city of good neighbors." And with a blizzard that has dumped more than 50 inches of snow on them, the world is getting to learn how they earned that name.
A woman named Sha'Kyra Aughtry went viral on Facebook after she reluctantly put out an emotional plea. Aughtry went live on the platform explaining that she heard someone calling for help outside, so she sent her boyfriend out to see who needed assistance. Turns out, it was a 64-year-old developmentally disabled man by the name of Joey White, who was stuck in the cold snow. Aughtry's boyfriend helped the man out of the snow and physically carried him into the house.
White was so frozen that they had to use a hair dryer to melt the ice off of his pants that were frozen to him. The couple also had to cut his socks off along with the bags he was carrying, which were stuck to his hands. White was in a dire position and Aughtry, a mom of three preparing for Christmas, was desperate.
---
The woman said during the live video, "I've called the National Guard. I've called 911. I've called everybody – they just keep telling me I'm on a list. I don't want to be on a list. I don't care about nothing else. This man is not about to die over here." It was clear to her that he needed immediate medical attention, but conditions were so bad, help never came. According to CNN, at least 31 people have died in the winter storm that pummeled the state.
Aughtry realized no one would be coming to her rescue any time soon, and the following day after FaceTiming a doctor that confirmed the severity of White's condition, she made a last ditch effort. In the two days that she was caring for Joey, she was without her children for the holidays until a friend walked them home. Aughtry explained that White had the mental capacity of a 10-year-old, but he was able to remember his sister's phone number and the number for his job.
The good samaritan called White's sister to inform her that he was safe at her home and she was attempting to get him help. According to Sweet Buffalo, White was trying to get home from work when he got stuck in the storm. His sister credits Aughtry for saving her brother's life.
During the live Facebook video, several people volunteered to come and help the man get to the hospital after seeing how severe his frostbite was. Aughtry relayed that the doctor that did the video call with them explained he could lose his fingers, or worse, if treatment wasn't provided immediately. The frustration and desperation in her voice was palpable, and at one point, White innocently asked if he was going to die. Aughtry assured him he would not.
Within a short period of time, someone who saw Aughtry's video came by with their snow plow to clear a path, and others showed up with a pick up truck to transport White. Since he was not only physically vulnerable but mentally vulnerable, White's temporary caretaker insisted on riding with him to make sure he got to the hospital safely. The men that came to help had to carry White into the hospital due to his condition.
Thankfully, White received the care he needed and is currently being treated in the ICU at ECMC Hospital for fourth degree frost bite. And as a thank you for saving White's life, North Park Theatre, where White works, set up a Go Fund Me that has reached over $100,000 in donations for Aughtry. There was also one set up for White. Buffalo really is the city of good neighbors.
If you'd like to send Joey well wishes while he recovers, you can send them here:
ECMC462 Grider Street Buffalo, NY 14215
Room #1956
If you'd like to send cards to Sha'Kyra and her family, you can send them here:
Sha'Kyra Aughtry
P.O. Box 348
West Seneca, NY 14224
This article originally appeared on 12.23.22