Family
Woman hosts 'living funeral' for her dying sister and calls the experience 'magical'
"I would describe it as an exclamation point at the end of a sentence. The sentence of her life."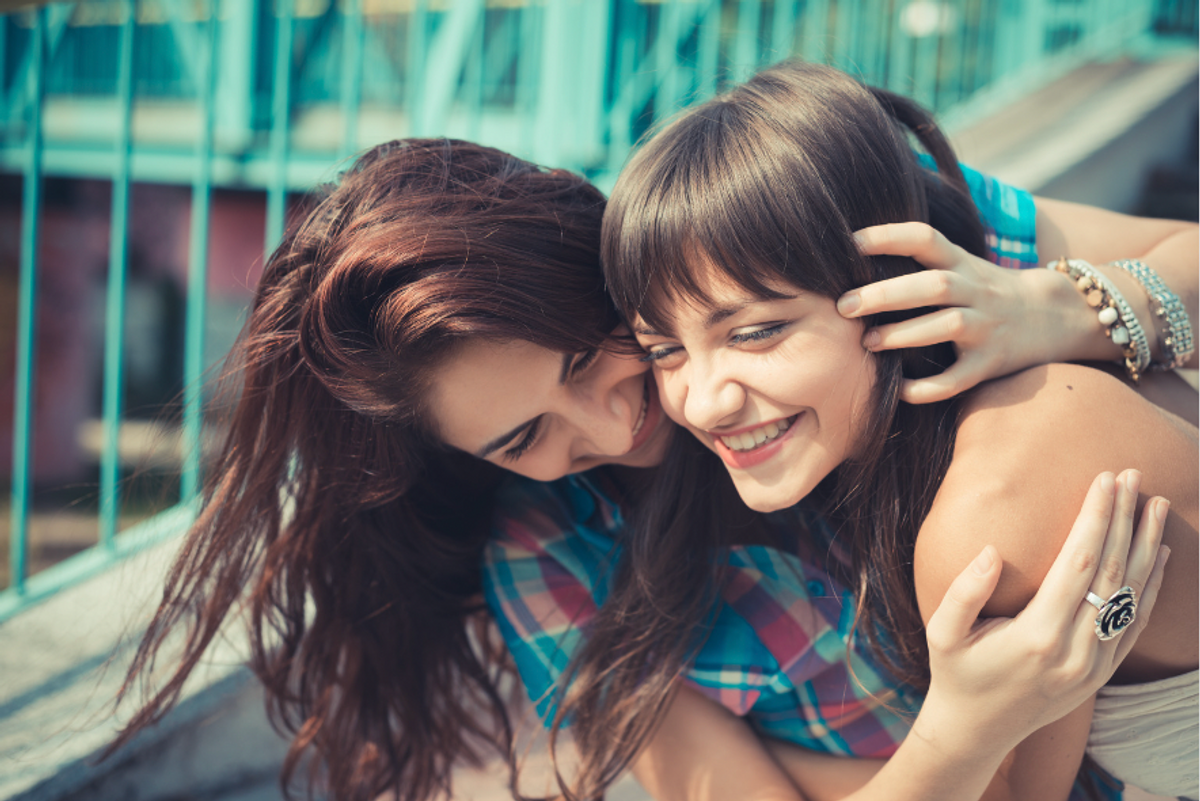 Canva
What do you do when you or a loved one becomes terminally ill? When the inescapable end all but sends a morbid telegram announcing its arrival? Do you "go gentle into that good night," filling the final days with solemn reverence and aching nostalgia? Or do you go out with a bang, choosing instead to savor whatever else life still has to offer?
For Heidi Satterthwaite, the choice was obvious.
Her sister, Jenna Satterthwaite, shared on BBC's "Woman's Hour" that Heidi had been diagnosed with a rare type of cancer known as myelodysplastic syndrome (MDS), which occurs when blood-forming cells found in bone marrow are abnormal, back in 2018.
Before her death, Heidi made a heartfelt request to her sister—that they throw a party with all of their family and friends.
---
Jenna was happy to fulfill her sister's wish and began sending out invitations. To their surprise, 200 people showed up, many traveling long distances and canceling plans to show up and say their goodbyes.
The "massive event" was very akin to a wedding, Jenna recalled, filled with the merriment of dancing, an "explosive playlist," heartfelt speech and catered food. Heidi and her husband even closed out the night by dancing to the same song they danced at for their own wedding.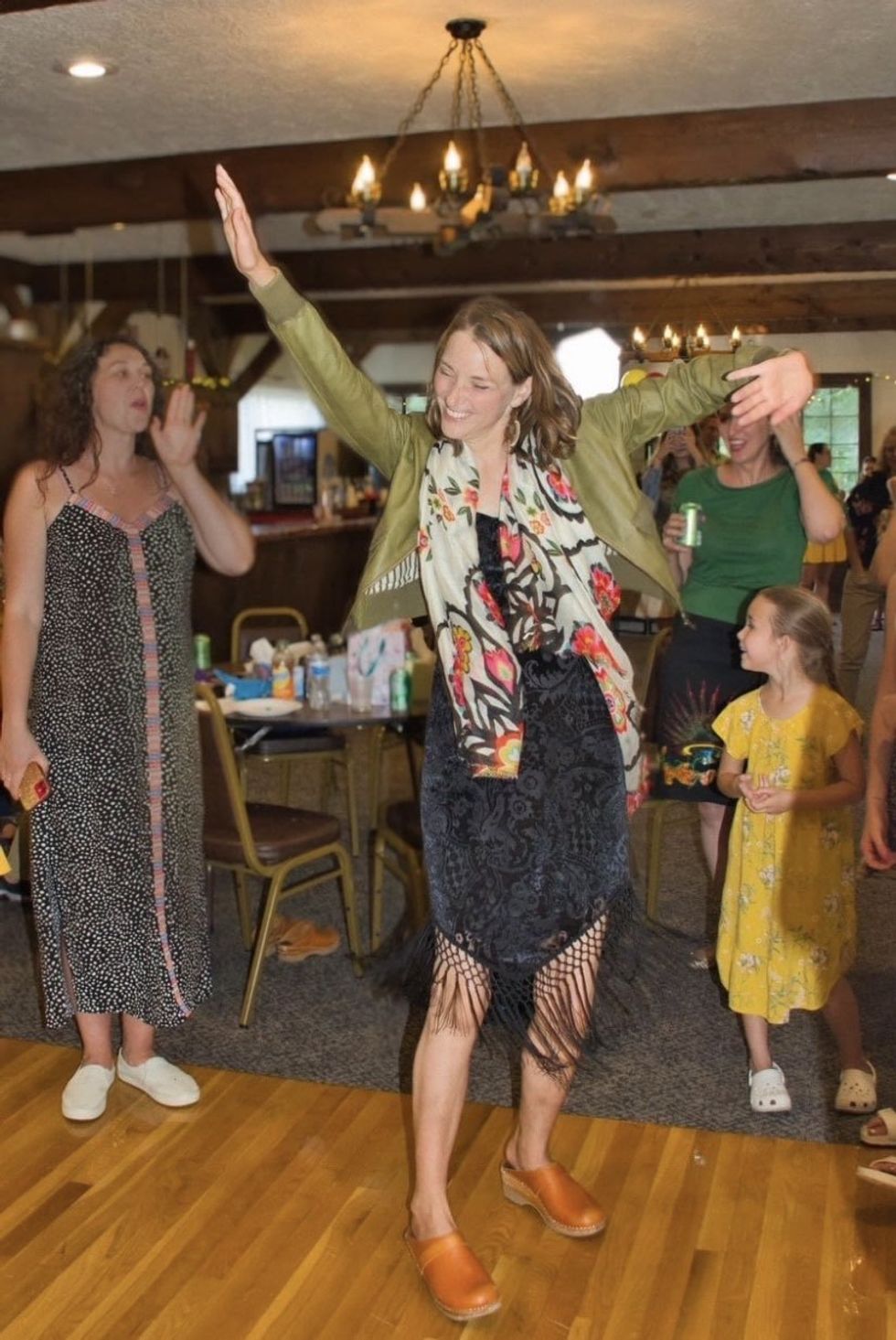 Heidi Satterthwaite dancing her heart out
"It was just this magical and pain-filled celebration of her life," Jenna told BBC. "I would describe it as an exclamation point at the end of a sentence. The sentence of her life."
After Heidi's death, Jenna took to X, the platform formerly known as Twitter, to share a touching poem titled "Advice for the Dying," created in part to encourage others with "the curse of advance notice," to host a party, not a funeral, because funerals aren't as "fun."
I wrote this Thursday, about the death of my sister last August. She had a living funeral, died at home, and we kept her body home for 3 days--a process that was soothing in the inevitable torment, and which I wish more people knew IS an option. ❤️

Advice for the Dying
(a poem) pic.twitter.com/zmYZYf5gHa

— Jenna Satterthwaite (@JennaSchmenna) March 5, 2023
As Alexandra Keeler, contributor for Big Think, brilliantly lays out, the concept of "living funerals" might not exactly be mainstream, but it has been around for a long time. Though the exact origins are unknown, living funerals have historical roots both in indigenous and ancient Japanese cultures, who would use the tradition to gain closure, make amends, show respect and generally provide ease of passage.
The idea was also incorporated in Mitch Albom's popular "Tuesdays with Morrie." As Morrie reflects on his colleague's passing, he says, "What a waste. All those people saying all those wonderful things, and Irv never got to hear any of it." So Morrie decides to gather a small group of friends and family to honor their beloved Irv.
As religion takes on less significance for many, it's not surprising that more and more people are taking an interest in creating their own customized rituals for saying goodbye, whether that's trading the formality for more festive, personal traditions during the funeral itself, or conducting a living funeral that allows the ailing person (and the ones they'll leave behind) some measure of autonomy and joy during an otherwise bleak and gloomy situation.
For Jenna, giving Heidi a living funeral "was a moment to pause and acknowledge a beautiful life."
"We don't do that often. We're bad at celebrating. We're always looking to the next thing and shifting goalposts," she said. "So it was really special to come together and kind of close that sentence as a group and say, 'This was her life, she lived it well.' Exclamation point."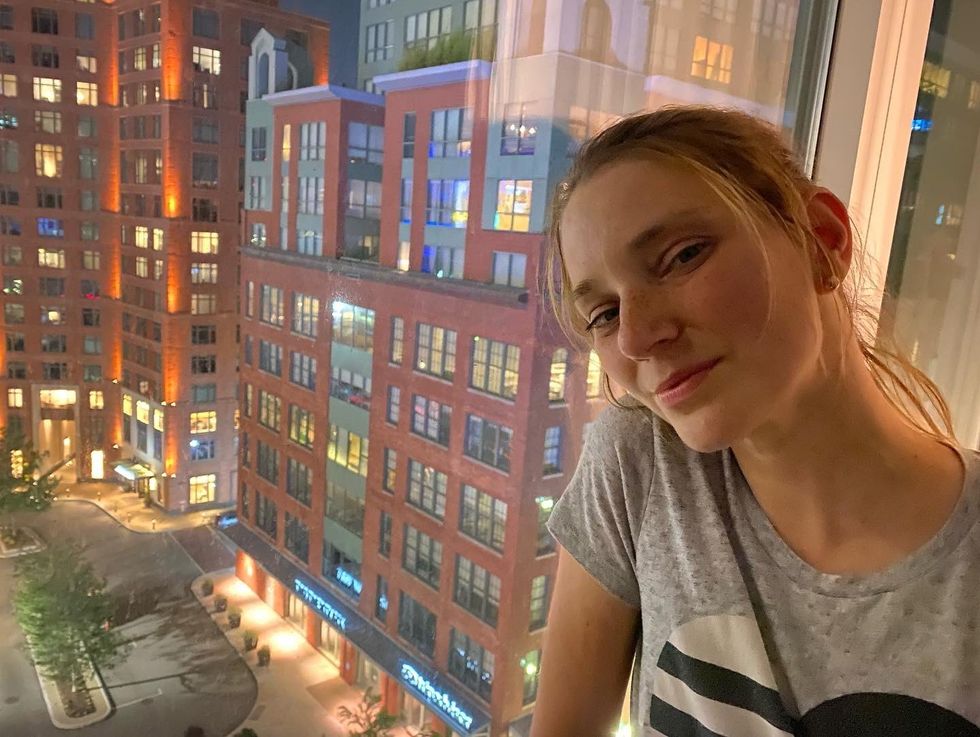 "She was the best person I've ever known ."
It's no easy task to say goodbye to a loved one, but choosing to make it an event can be helpful for everyone.