Family
A letter to the mother huddled with her children in the basement in a war zone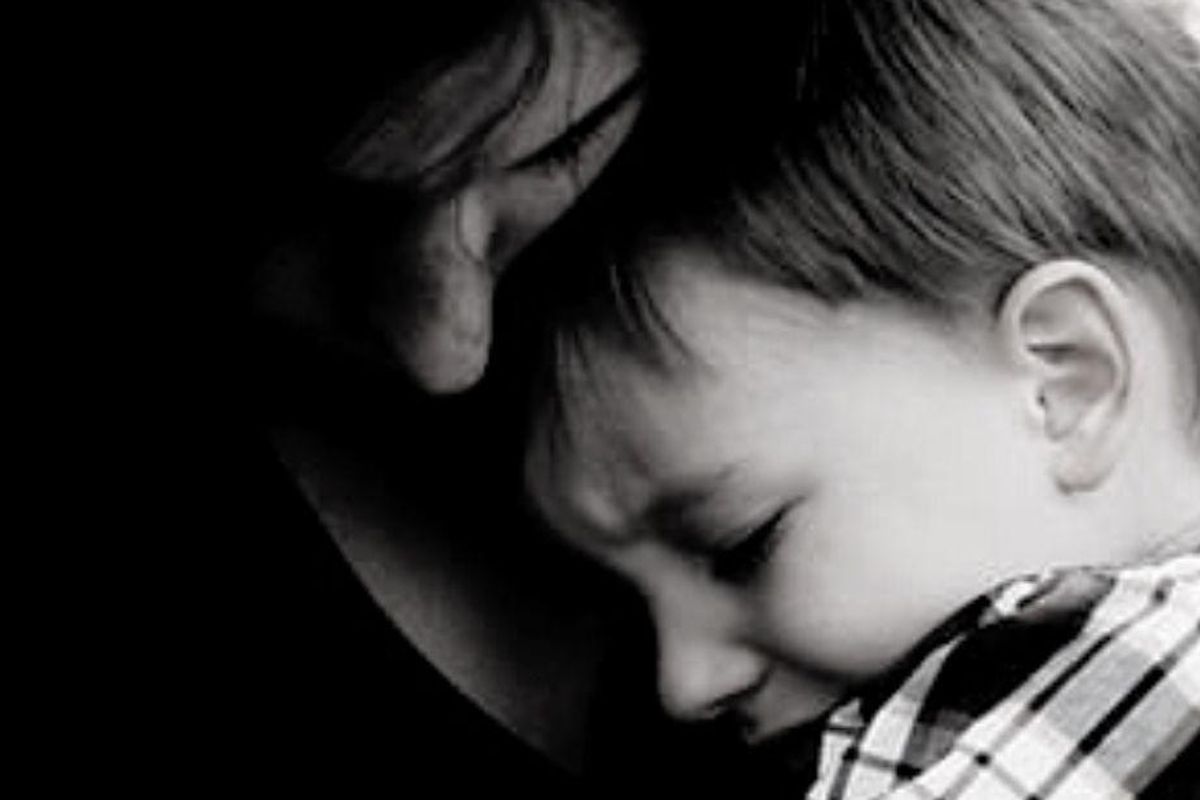 Dear mother huddled with her children in the basement in a war zone,
As I sit in my living room reading reports from Ukraine, my thoughts scatter to many places at once. The analytical part of me wants to understand the historical and geopolitical forces that led up to this moment. The middle-aged side of me remembers with visceral tension the nuclear threats of the Cold War era. The American in me ponders what my country's leadership should, can and will do under the circumstances.
But the mother in me—the raw, human heart of me—goes straight to you and your children.
---
As you sit huddled together in a basement or a subway or perhaps a leftover bomb shelter from another generation's war, my 13-year-old son cuddles close to me on the couch. He looks at me with wide, worried eyes and asks what we would do if we were in your shoes. He's barely old enough to know the truth, but I tell him anyway: I don't know.I honestly don't know.
I know that our children look to us for safety, security and reassurance, so I try to imagine what you must be telling your young children as they hear air raid sirens, explosions, gunfire from above.
"You're OK. We're safe here," you tell them, not knowing if it's true. "It's going to be OK."
You lie to your children because you don't know what else to do. You're scared, but you don't want them to see it. If you can't protect them from the violence on their doorstep, you will shield them as much as you can from fear and despair. You—your body, your presence—are their primary shelter and safe place, so you wrap your arms around your babies, knowing full well that your flesh is powerless against weapons of war. You know you would die for them. You worry that won't be enough.
I am keenly aware that only the happenstance of my birthplace allows me to sit safely in my living room while you hide from violence. Whether you and your children are huddled in Ukraine or Yemen or Ethiopia or another war-torn region, geography is the only real difference between us. I didn't choose any of this and neither did you.
None of us wants this for our children. None of us ever has.
War is hell, and women and children beat the brunt of it. President Dwight D. Eisenhower once said, "I hate war as only a soldier who has lived it can, only as one who has seen its brutality, its futility, its stupidity." I've always appreciated his blunt honesty, but I think mothers might hate war more than soldiers. Soldiers are at least trained for the brutality, if not the futility or stupidity. There is no training that can prepare a mother to nurture her children in the violence and chaos of a war zone.
I think back over human history. How many mothers have witnessed the maiming of their children, physically or psychologically, by war? I look into my sweet son's eyes and my heart breaks, knowing not just that he could be hurt or killed, but also knowing that corrupt men with power would eagerly turn him into a killer to satisfy their need for conquest.
Too many mothers have sent their children off to fight in fruitless wars. Too many of those children haven't come back or have come back broken beyond repair. Too many mothers are hiding in basements with their babies in too many places, trying to keep their children's world from falling apart. Too many, too many, too many.
My daughter and I surviving the night in Ukraine. We are real people at war with crazy dictator and we need the world\u2019s support right now\n\n#StandWithUkrainepic.twitter.com/FvdmY4GACj

— Oleksandra Zubal (@Oleksandra Zubal) 1645738693
No one truly wins in war, no matter the political outcome, and it's beyond frustrating that humanity has not yet learned that armed conflict causes more problems than it solves. I've often wondered why don't we force the leaders who want to wage war into a boxing ring to duke it out among themselves. It makes no less sense than sending thousands of their people to fight to the death and destroy valuable infrastructure and architecture while they're at it.
I'm so tired of madmen playing violent games with people's lives because they can't figure out how to fill their soul holes. I'm so tired of their attempts to make us enemies, when all that separates us are invisible lines imagined into existence by insecure men. I'm so tired of fallen soldiers being hailed as heroes by those who sent them into battle to be sacrificed as pawns.
Imagine if moms were at the helm instead. Moms who understand that brute force is both immature and unnecessary. Moms who see all the world's children as our own. Imagine that world, just for a moment. What a vast difference that would make.
But here we are in this moment, and all I can do is offer you my solidarity. I hate that you and your children have to go through this stupid and wasteful and tragic and maddening mess that you didn't choose to partake in. I wish I could wave a wand and whisk us into a future where war is obsolete and unthinkable, where we truly accept that we are one human family and where we've chosen as a collective to create real and lasting peace. I have to believe that we'll get there eventually.
In the meantime, you are not forgotten, wherever you are. I am not in your shoes, but please know that I and millions of mothers around the world are wrapping our arms around you and your children, praying desperately for an end to the violence and trauma.
Your children—all of our children—deserve so much better than this.