Family
They started dating as heterosexuals in 2004. Now, they've blossomed into a loving lesbian marriage.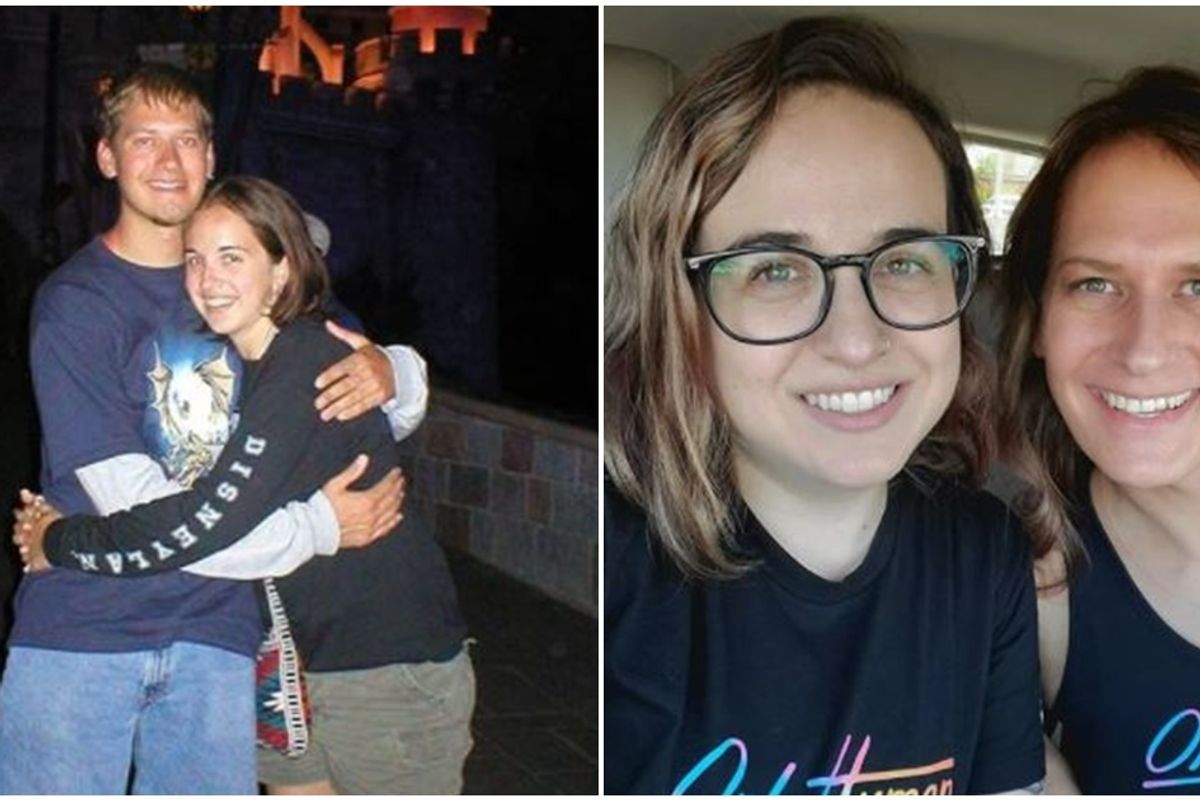 via Instagram
Some couples are just meant to be together. Sarah, 38, and Jenni Barret, 37, have gone through some major changes as a couple and after 15 years of marriage, have managed to find themselves happier than ever.

Jenni and Sarah both met through a friend at Arizona State University in 2004. But back then Sarah was called Sean. Jenni identified as a straight woman and Sean, a straight man.
"I knew he was The One as soon as he gave me a killer head massage that same night," Jenni told The Daily Mail. The couple tied the knot in December of 2005.
---
At the time, Jenni didn't know about her fiance's gender issues, but she thought it was a little unique that she took such an interest in their wedding plans.
"I didn't clock it at the time, but looking back at the wedding, Sarah was a bit of a bridezilla," Jenni says. "I was happy to elope and get married just us two, but she organized every part of the big day, from tableware to the venue - all I did was try on the dress and turn up."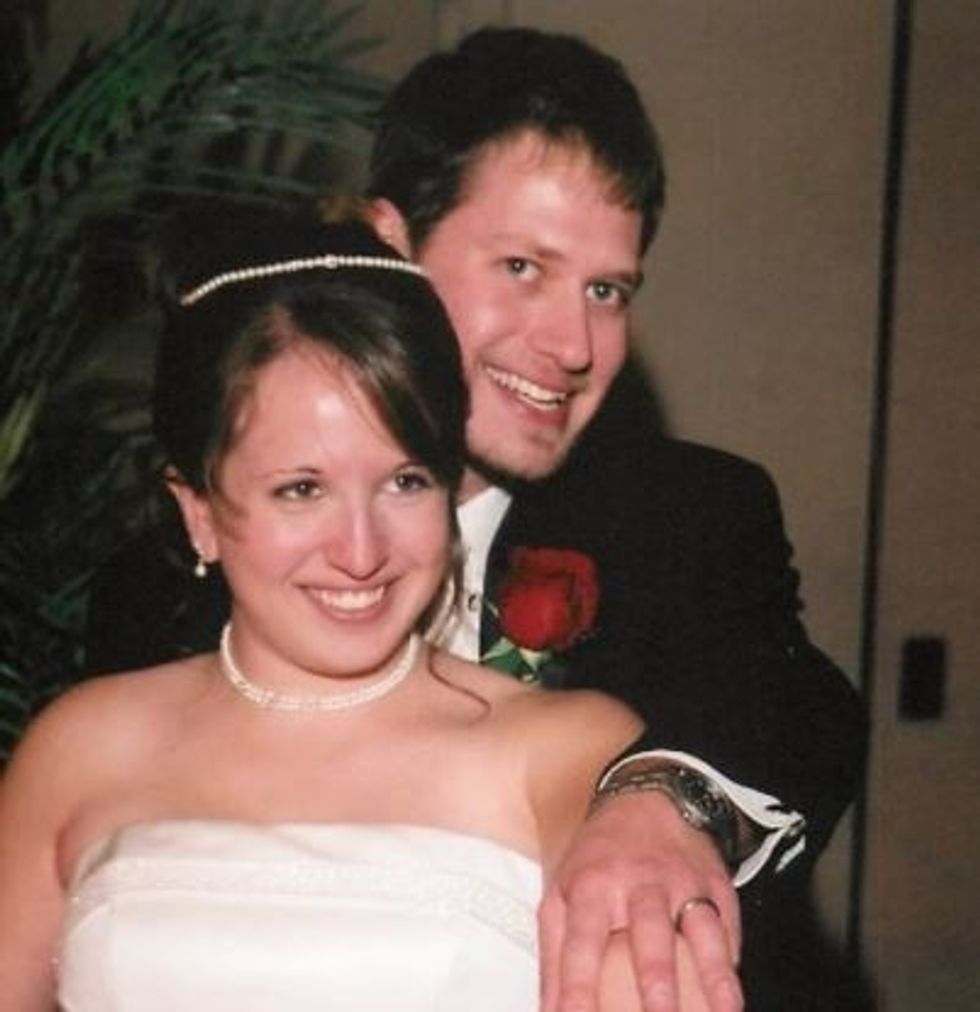 via JenniBerr / Instagram
The couple would go on to have two boys, Morgan in 2007 and Toby in 2009.

After the birth of their second child, Jenni began to notice that Sarah would buy clothing traditionally meant for women.
"She started buying a lot of clothes like that, which were on the edge of what is seen as male or female," Jenni says. "She would wear a nightie to bed and on date nights she'd be wearing countless layers of clothes with a bra underneath, so no one could see. I noticed something going on, but it wasn't hurting anybody so I left it."
However, the couple's suspicions that their eldest son, Morgan, may be gay brought the issue to the forefront in their relationship.
"We'd suspected Morgan was gay since he was about two," Jenni says. "He just can't hide it — not that we would ever want him to. He was born singing theme tunes and being over the top."
The discussions about Morgan's sexuality pushed Sarah to put a mirror up to herself and have a tough conversation with Jenni.

"Sarah rolled over one evening in bed in 2016 and told me, 'I really need to talk to you - I think I'm trans.' I'd come to realize why I'd always been so drawn to her, it was because of who she was on the inside — a woman — and not her shell," Jenni said.
"I turned around and said, 'That's ok, I think I'm gay.'"
What began as a heterosexual relationship had transformed into a loving lesbian marriage. The next job was explaining the situation to their children.
"We explained that Daddy had a girl's brain and that it was in the wrong body — but doctors would fix it," Jenni says. "Now, we're both Jewish, the boys call Sarah 'Eema' — Hebrew for Mother."
Sean changed her name to Sarah and began to take a combination of of testosterone blockers and estrogen every day. The couple set up an Instagram account to celebrate their unique family.
"We're so proud of our LGBT family, although we do always say that, after Morgan came out in 2018, Toby must feel left out," Jenni says.
"He jokes that he's going to have to come out as bisexual to fit in!"