Health
Teen girls have increased mental health concerns due to violence and sadness, CDC says
"Our teenage girls are suffering through an overwhelming wave of violence and trauma, and it's affecting their mental health."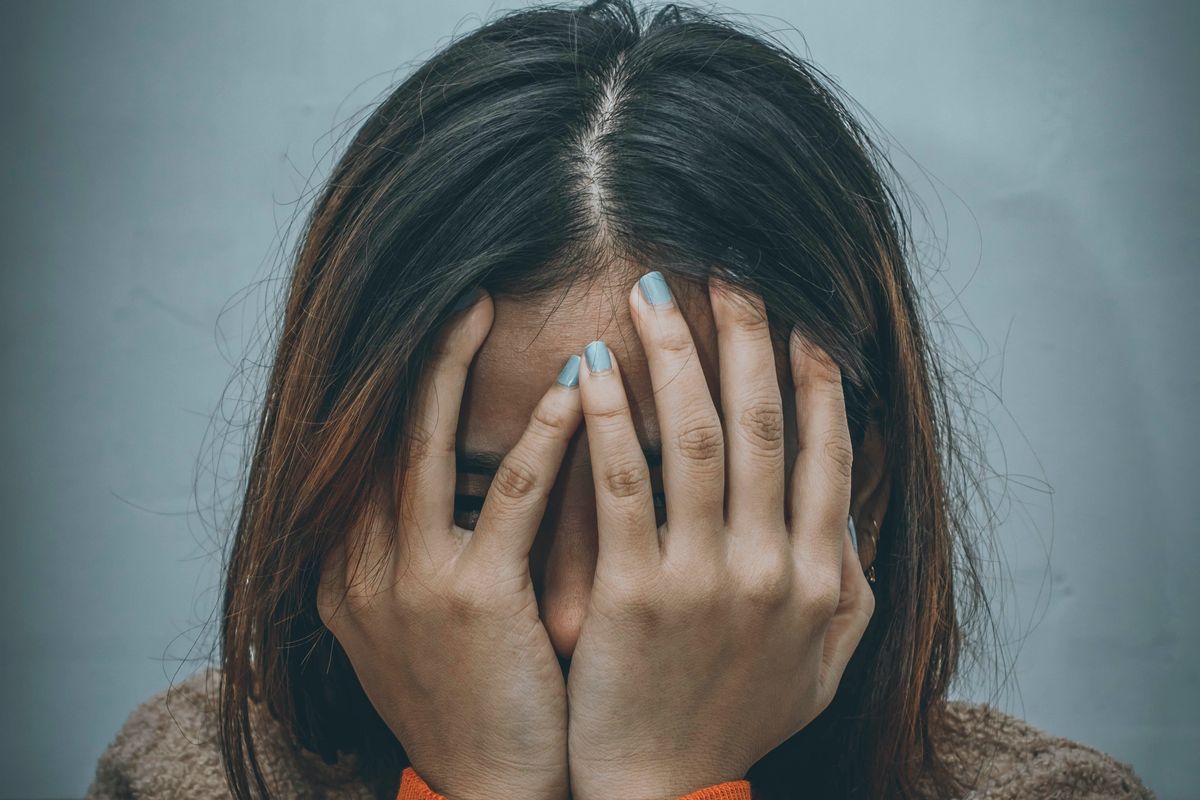 Editor's Note: If you are having thoughts about taking your own life, or know of anyone who is in need of help, the 988 Suicide & Crisis Lifeline is a United States-based suicide prevention network of over 200+ crisis centers that provides 24/7 service via a toll-free hotline with the number 9-8-8. It is available to anyone in suicidal crisis or emotional distress.
The mental health of teens has been widely discussed over the past few years. Lockdowns early in the pandemic put a much greater emphasis on teens and their social-emotional development and highlighted how isolation contributes to mental health concerns. But as things returned to normal, or as normal as they can be, the teen mental health crisis didn't seem to let up.
Now, the CDC is saying the crisis is actually getting worse, specifically for teen girls. In the fall of 2021, the CDC conducted its Youth Risk Behavior Survey and the results are in: A startling 57% of teen girls—nearly 3 in 5—reported feeling "persistently sad or hopeless," while 30% said they had seriously considered dying by suicide, an increase of 60% since 2011. These numbers are the highest they've been in the last decade, according to the CDC.
The Youth Risk Behavior Survey has been conducted every other year for the past 30 years and includes the responses of 17,232 high school students living in the United States, so the new data is concerning.
---
Kathleen Ethier, director of the CDC's Division of Adolescent and School Health, told
NBC News
, "Our teenage girls are suffering through an overwhelming wave of violence and trauma, and it's affecting their mental health." According to the
CDC data
, there has been a dramatic increase in violence against teen girls reported, with 1 in 5 saying they experienced sexual violence within the past year. And 14% of teen girls reported being forced into having sex, which is an increase from 2019.
This survey doesn't discount the mental health struggles of teen boys. It simply shows that teenaged girls are showing an elevated response. In fact, overall more than 40% of boys and girls reported feeling so sad and hopeless that it interfered with their schoolwork or extracurricular activities.
And teenagers that identified as part of the LGBTQ community were even more likely to report mental health struggles. Rates of suicidal thoughts among LGBTQ youth continue to be staggering with 45% seriously considering suicide in the past year. They are also more than four times more likely to attempt suicide than their straight peers. According to the CDC, 22% of LGBTQ youth attempted suicide in the past year.
Open and honest communication with teens about mental health and mental health resources can be helpful. As a therapist, I encourage parents to make sure their kids have crisis hotlines stored in their phone, like 988 and the Trevor Project numbers, 1-866-488-7386 for calls and 678-678 for text.
Because here's the thing, teens are notoriously private and are likely to tell their friends they're struggling before they inform their parents. It's important for them to have the tools to make those connections when they need it most. In fact, the CDC numbers do not show an actual increase in acts of violence or harassment against teens. Rather, they show teens are reporting incidents at a greater frequency. But there is still likely a significant gap between incidents that occur and those that are reported.
The teen years are hard for a lot of reasons, but with the increase of violence against girls, it's hitting them a little harder. Being there to support them through this time without judgment, even when you don't understand, can be a big help.