Humor
Teacher returns from maternity leave to field hilariously sweet questions from her class
Who better to ask where babies come from than a second grade teacher?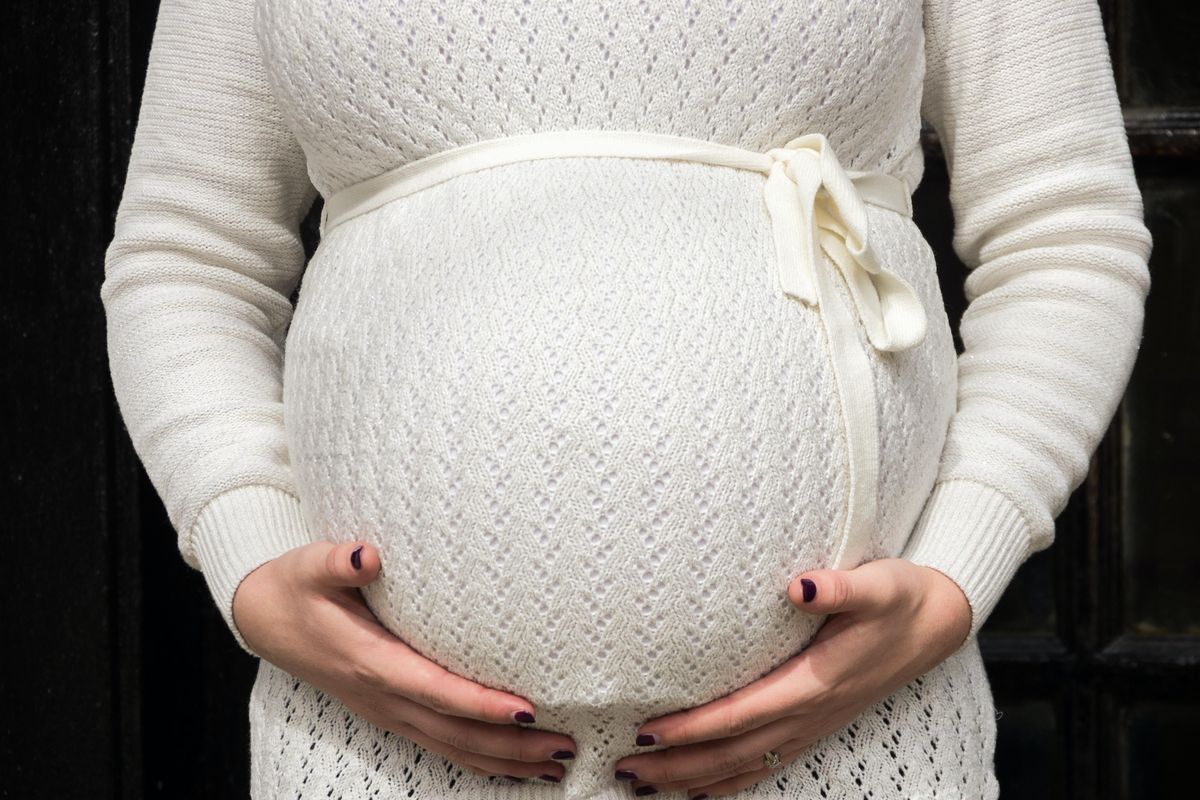 Whoa, baby! Fielding questions about where babies come from can be a full-time job, especially when you've got a classroom full of curious kids. Most times, this big question is left to the parents, who sometimes give elaborate answers that they invariably need to correct when the child is older. I've heard parents tell kids that babies come from watermelon seeds that get accidentally swallowed or that a stork drops babies off on doorsteps (I've yet to hear where the stork gets this unsuspecting child). People can spin some tall tales in an effort to avoid answering the question of where babies come from and how they get out.
A K-5 science teacher in North Carolina decided she was going to answer questions from her curious second grade class with age-appropriate truthful answers. Nancy Bullard, 32, was preparing for maternity leave with her first child and realized she would need to inform her class that she would be out for a few months so they wouldn't be concerned.
---
Bullard told Today Parents, "I didn't want them to get caught off guard when I stopped coming to school. Plus, I wanted to reassure them that my leave was temporary." Bullard has a rotating group of students that come through her science lab weekly and she decided to turn her expected absence into a lesson she titled "Baby Bonanza." During the lesson, the kids were able to draw the baby and guess his birthday, weight and time of birth.
Bullard also said the students gave her very cute parenting advice and tips on how to be a good mom. Some of this included singing the baby a song to throwing a piece of cheese on its face. The cheese was inspired by a TikTok video, the child admitted, but other gems included feeding and changing the baby, while one child suggested running away if the baby started crying.
When Mrs. B. returned to work after welcoming her first child, Sam, a baby boy, the kids were ready to learn more, and Mrs. B did not disappoint. Bullard told Today Parents, "I wanted to take a few minutes to catch up with students, introduce them to my son, and let them ask questions. When I wrote my lesson plan for this day I planned to spend about five minutes answering questions, but ended up spending nearly 20 minutes doing so."
Login • Instagram
The students were filled with curiosity when their teacher returned. One asked "Is it difficult to have a baby?" to which Mrs. B. responded, "Yeah, yeah it is. It's pretty tough." Another student asked if the baby slept with his mom and dad, while another wanted to know the big question. You know: Where do babies come from? Without missing a beat, Bullard answered like the science teacher she is, with "They come from an organ called your uterus," while pointing to her lower belly.
Bullard explained to Today that she taught a lesson earlier in the year about organs and organ function to her kids in K-5. "Regardless of age, all my students understand the basic concept of pregnancy: There was a baby inside me, now that baby is out, and I spent maternity leave taking care of him … Students were interested, curious, and excited to get their questions answered," the new mom said. "As a science teacher, I welcome curiosity and always strive to answer questions factually."
The elementary science teacher shared the video on TikTok and Instagram, "Mrs. B TV," where the video has racked up more than 7 million views across the two platforms.
May all children be so lucky as to have a Mrs. B. at some point in their school career.