Most Shared
'Go back home!' — a message immigrants have been hearing for a while now.
In 1857, a man named Adolphus Busch arrived in America.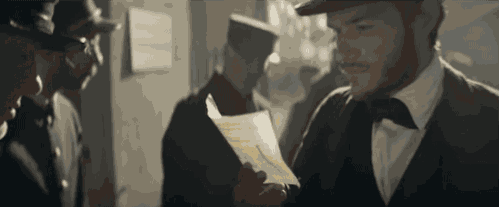 As an immigrant from Germany, he stood out.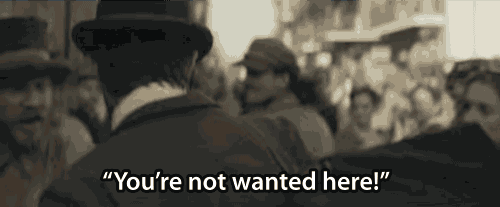 Some people didn't like that.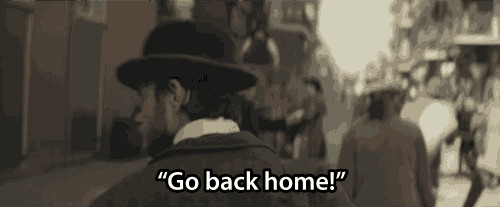 Like many other immigrants in the 1800s, he faced hardships on his journey to find his new home.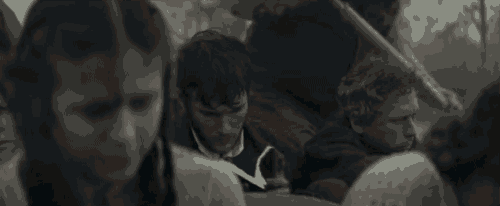 But he finally made it to where he was meant to be.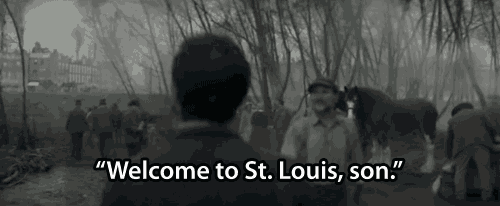 Busch, of course, is the Busch of Anheuser-Busch — the world's largest beer producer. And it's his American story being told in a new Super Bowl ad for Budweiser:
As Slate reported, the ad is a more sensationalized version of Busch's past. Nonetheless, it sends a bold message.
Given today's political climate, the ad's pro-immigrant sentiment has people talking.
The ad — showing Busch overcoming xenophobic attitudes held by early colonists — was released amid talks of President Donald Trump's controversial U.S.-Mexico border wall and just days after Trump signed an executive order banning travel to the U.S. by green card holders and refugees from seven predominantly Muslim countries.
<p>The ban prompted protests in airports across the country. It resulted in Attorney General Sally Yates being <a href="http://www.cnn.com/2017/01/30/politics/donald-trump-immigration-order-department-of-justice/index.html" target="_blank">fired by Trump</a> for refusing to defend its legality. Lawyers swooped in immediately, <a href="https://mic.com/articles/166989/lawyers-fight-trump-muslim-ban-jfk-airport#.GvNBsfqU6" target="_blank">many working pro bono</a>, to defend those affected in transit. And dozens of <a href="https://www.buzzfeed.com/erinlarosa/celebrities-react-to-the-ban?utm_term=.movDL43YV#.gwwKd0j3y" target="_blank">celebrities and influencers slammed the ban</a> as an attack on civil rights.</p><h2><strong>And believe it or not, Anheuser-Busch dove into white-hot political territory with this ad ... on <em>accident</em>.</strong></h2><div><div class="push-wrapper--mobile" data-card="image" data-reactroot=""><img type="lazy-image" data-runner-src="https://assets.rebelmouse.io/eyJhbGciOiJIUzI1NiIsInR5cCI6IkpXVCJ9.eyJpbWFnZSI6Imh0dHBzOi8vYXNzZXRzLnJibC5tcy8xOTUyMjg1Ni9vcmlnaW4uanBnIiwiZXhwaXJlc19hdCI6MTYyNzA1MzY1Nn0.F_wPoubaPpywpCcLp6CWjWC062aj9zfhzqXwNNY7iAY/img.jpg?width=980" id="0ce7f" class="rm-shortcode" data-rm-shortcode-id="641f82ebb8443cabba3ef0ea7376caee" data-rm-shortcode-name="rebelmouse-image"><div class="image-caption"><p>Demonstrators protest Trump's travel ban in Chicago. Photo by Scott Olson/Getty Images.</p></div></div></div><h2><strong>Anheuser-Busch didn't intend for the ad — which it's been developing for nearly a year — to be political.</strong></h2><p>The commercial was conceptualized long before Trump's travel ban was signed and the announcement of his controversial proposal to pay for the U.S.-Mexico border wall <a href="http://www.cnn.com/2017/01/26/politics/donald-trump-mexico-import-tax-border-wall/" target="_blank">using an import tariff</a>. </p><p>The brand wanted to "<a href="http://adage.com/article/special-report-super-bowl/budweiser-s-super-bowl-ad-immigrant-s-tale/307764/" target="_blank">celebrate those who embody the American spirit</a>" by recapping one of its founder's early days in America — <em>not</em> throw in its two cents when it comes to immigration policy.</p><p>Marcel Marcondes, vice president of marketing at Anheuser-Busch, said in a statement (emphasis added):</p><blockquote>"Budweiser's Super Bowl commercial highlights the ambition of our founder and his unrelenting pursuit of the American dream. ... It's an idea we've been developing along with our creative agency for nearly a year. <strong>We believe beer should be bipartisan, and did not set out to create a piece [of] political commentary</strong>; however we recognize that you can't reference the American Dream today without being part of the conversation."</blockquote><h2>Either way, it really shouldn't matter <em>what</em> the political climate is — the message of this ad shouldn't have to be a political one.</h2><p>What often gets glossed over in American history books (besides our horrific treatment of the only non-immigrants in this country, <em>Native Americans</em>) is the fact nearly every ethnicity and nationality endured some form of discrimination upon arriving on our shores.</p><p>When the Irish settled, they were seen as <a href="http://racerelations.about.com/od/historyofracerelations/a/Discrimination-And-The-Irish-American-Experience.htm" target="_blank">lazy, unintelligent criminals</a>. Italian-Americans were deemed <a href="https://www.pri.org/stories/2015-11-26/brief-history-america-s-hostility-previous-generation-mediterranean-migrants" target="_blank">superstitious and violent</a> — an ignorant group that was prone to terrorism. The Chinese Exclusion Act of 1882 halted immigration from the East Asian country — even while Chinese-Americans made up less than 1% of the population — in part to uphold "<a href="http://www.history.com/topics/chinese-exclusion-act" target="_blank">racial purity</a>."</p><div><div class="push-wrapper--mobile" data-card="image" data-reactroot=""><img type="lazy-image" data-runner-src="https://assets.rebelmouse.io/eyJhbGciOiJIUzI1NiIsInR5cCI6IkpXVCJ9.eyJpbWFnZSI6Imh0dHBzOi8vYXNzZXRzLnJibC5tcy8xOTUyMjg1Ny9vcmlnaW4uanBnIiwiZXhwaXJlc19hdCI6MTYyOTQ5MjAyM30.cGDfgU4tUsv1-lmRy-UEElkNWDNLxhdSDEuwXqCZsGY/img.jpg?width=980" id="12208" class="rm-shortcode" data-rm-shortcode-id="c17f192000a806b2b747124bd47a97de" data-rm-shortcode-name="rebelmouse-image"><div class="image-caption"><p>A Muslim woman attends a prayer and rally event against Trump's travel ban in New York City. Photo by Spencer Platt/Getty Images.</p></div></div></div><p>Today, Latinx are fighting back against a wave of xenophobia — one that's often <a href="http://www.huffingtonpost.com/entry/9-outrageous-things-donald-trump-has-said-about-latinos_us_55e483a1e4b0c818f618904b" target="_blank">exploited for political gain</a>. Black people are still trying to overcome the <a href="https://mic.com/articles/140107/racism-in-america-today-is-alive-and-well-and-these-stats-prove-it#.XsxLFwJE9" target="_blank">systemic racism</a> that's lingered from slavery and the Jim Crow era. Muslim Americans are witnessing <a href="http://www.aljazeera.com/news/2016/11/fbi-hate-crimes-muslims-surge-67-percent-161114175259237.html" target="_blank">a surge in Islamophobic terrorism</a> against their communities. And just about every other minority group faces its own hurdles in the form of hurtful stereotypes or prejudice. </p><p>We have our work cut out for us.</p><p>America is a flawed but marvelous melting pot reflecting a big, beautiful world. And whether Anheuser-Busch meant to or not, its ad sent a powerful message every one of us should keep in mind now more than ever: <strong>We're <em>all</em> welcome here.</strong></p>