Science
Living on a cruise ship just became a real option thanks to a new 'residential' cruise line
Some of the leases could be as cheap as $25,000 per year.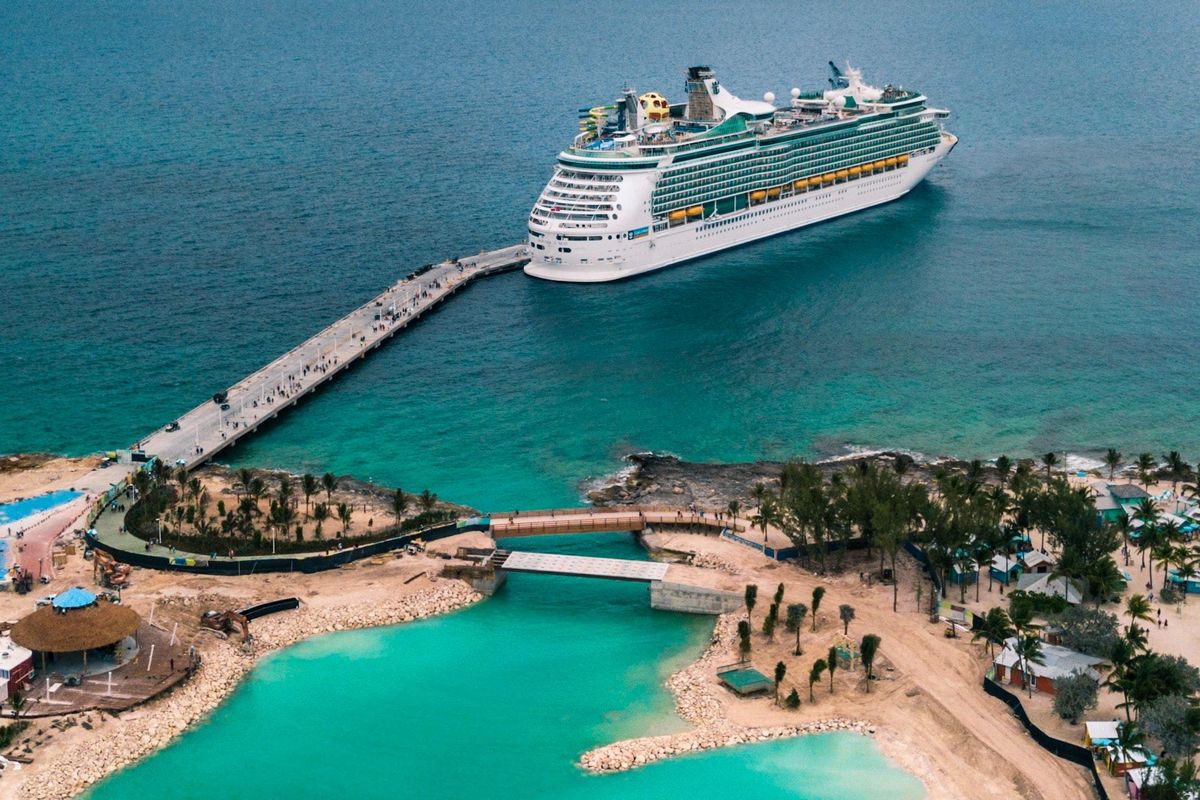 Imagine spending every day exploring wondrous locations, eating expertly crafted meals, enjoying year-round indulgence … could there be anything better?
Taking a lifelong cruise might sound like something out of a dream, and an unrealistic one at that. But leaving the land behind and adopting a seafaring lifestyle is now more attainable than ever.
By 2024, cruise line Storylines will launch a 741-foot ship dubbed the MV Narrative, a huge vessel containing 547 fully furnished rooms available for purchase or lease.
The cruise will definitely be the stuff of luxury, with its high-end spas, movie theater, yoga sun deck, state-of-the-art fitness center, art studio … it even has a bowling alley, for crying out loud. But being a "
residential community at sea,
" there will also be things like a library, post office, school and bank.
---
Perhaps the funnest part—in addition to extended stays in exotic locations—residents will have a say in where the vessel goes. "What a typical cruise line might do in one month or three weeks, we will take three to four months to do," Storylines founder and CEO Alister Punton told CNN Travel, adding that the residents "have opportunities to have input into where the ship goes next." These "residents choice" days allow those on board to choose the ports of call.
Is MV Narrative the only residential ship to sail the seven seas? No. The World has offered residential living since 2002, according to The Real Deal. Other lines, like Utopia and Victoria Cruises, also offer an all-inclusive lifestyle.
However, it could be the most eco-friendly. Travel and Leisure noted that the ship will run on clean-burning liquid gas and have a zero-waste farmers market selling local products. "We will definitely be the greenest cruise ship out there," Punton shared with CNN Travel.
Travel and Leisure states the MV Narrative's current listing price range from $1 million to $8 million to own, with a small number of 24-year leases available from $600,000, which works out to around $25,000 per year.
Of course, if you were to forgo any homeownership and chose instead to live the life of a nomad, a lifelong cruise could be an even cheaper and more accessible option. Earlier this year, retired couple Angelyn and Richard Burk made headlines by fulfilling their travel dreams of hopping from ship to ship … all for around $36,000. Yep, less than an average mortgage. It's no wonder why this is such a popular trend for adventurous folks of retirement age.
This might be because people are attracted to having both adventure and the comfort of home, which Storylines provides. "At the end of a long day discovering a new exotic location, they can come home to friends and familiar surroundings and sleep in their own bed," Storylines co-founder, Shannon Lee, wrote in an email to Travel and Leisure.
What a time to be alive, when you can travel the world and never leave home.
This article originally appeared on 08.18.22