Innovation
Satisfying video shows the Belgian government melting 22,000 guns into recycled steel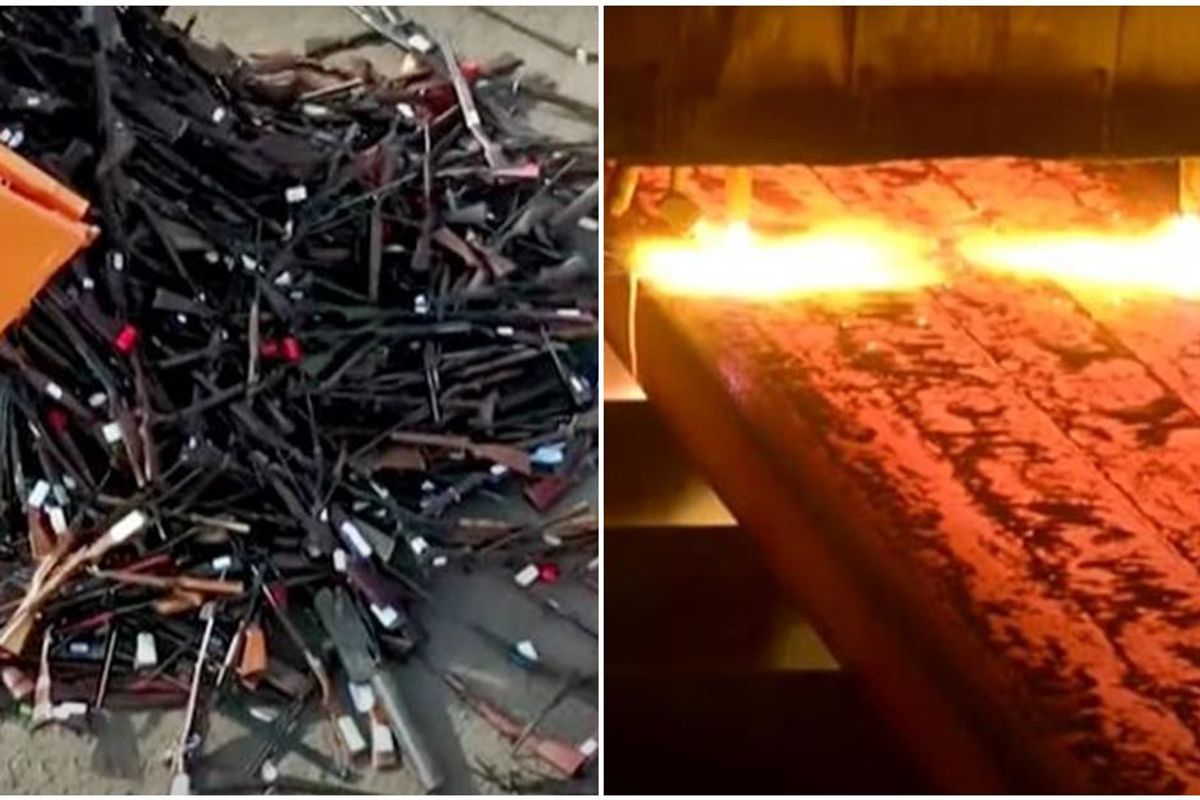 via Reuters
Belgian police collected over 22,000 firearms and decided to do something useful with them by melting them back into usable metal. After being rendered, the guns were turned into 60 tons of recycled steel.

Around half of the guns were handed in by owners from across the country, many of them had inherited guns and didn't want them anymore. The other half were old guns used by the police.
---
Belgium melts more than 22,000 guns into recycled steelwww.youtube.com
The guns were melted down by steel giant ArcelorMittal at a plant in Ghent. The covert operation took three days. This is the third time the Belgian government and the steel company have partnered to meltdown firearms.
"The result is impressive: 22,457 firearms have disappeared from our society," Carina van Cauter, the governor of East Flanders province, said in a statement. "It is obviously positive for the security of our citizens that these weapons are no longer in use."
Multiple studies show that van Cauter is right, the fewer the guns, the safer the people. This belief counters the notion held by many Americans that an armed society is a safer one.
A famous study from the late 1980s and 1990s by Arthur Kellermann, now dean of the F. Edward Hébert School of Medicine at the Uniformed Services University of the Health Sciences, studied 444 people who had been murdered in their homes.
"They found that a gun in the home was associated with a nearly threefold increase in the odds that someone would be killed at home by a family member or intimate acquaintance," Melinda Wenner Moyer writes in Scientific American.
Over 30 subsequent studies have confirmed the findings.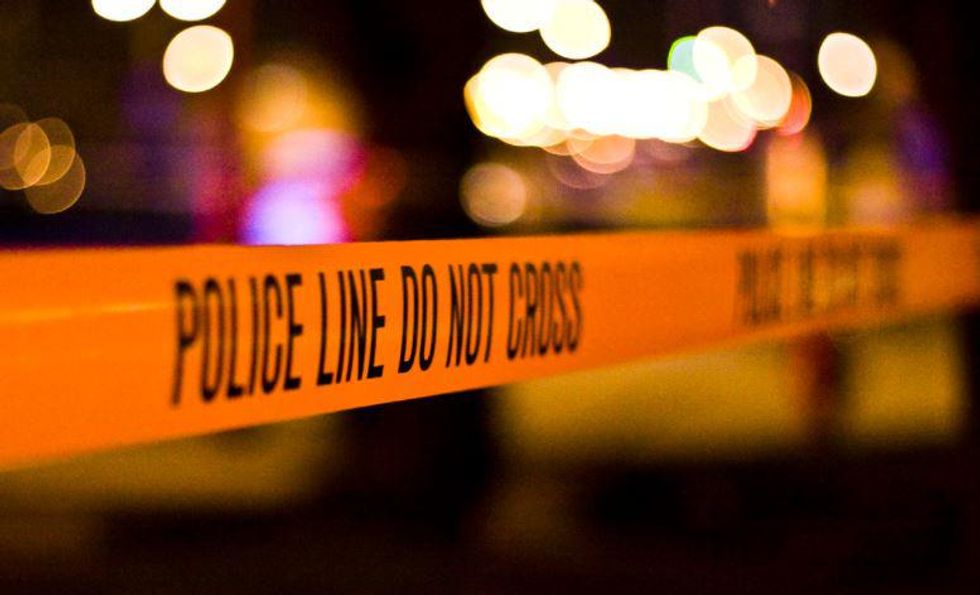 via Tony Website / Flickr
"There is really uniform data to support the statement that access to firearms is associated with an increased risk of firearm-related death and injury," Garen Wintemute, a physician and noted gun violence researcher at the University of California, concludes.

One reason that owning a gun makes people less safe is that it raises the chances of a situation escalating. "The fact that you have a gun may mean that you do things you shouldn't be doing: you take chances you shouldn't otherwise take; you go to places where it's really not safe, but you feel safe," says David Hemenway, director of the Harvard Injury Control Research Center.
So the added risk of owning a firearm may override the positive benefits of self-protection.
Belgium is home to restrictive gun laws. The country prohibits fully automatic weapons and only allows automatic weapons in certain situations. People can only own handguns if they get expressed permission from the government. The only guns not restricted by the state are long guns.
It's estimated that only 5% of Belgium citizens own a gun. The country's rate of homicides caused by firearms is 0.7 per 100,000 deaths.
However, in contrast with America, Belgium is much safer. In the U.S. the rate is much higher, with an average of 4.4. homicide deaths by firearm per 100,000 people. In the U.S. there are an estimated 400 million guns. How many tons of steel could that create?