Joy
'I love you if you love me'—choirboy's touching letter found in church pew after 125 years
William Elliott wanted you to remember him.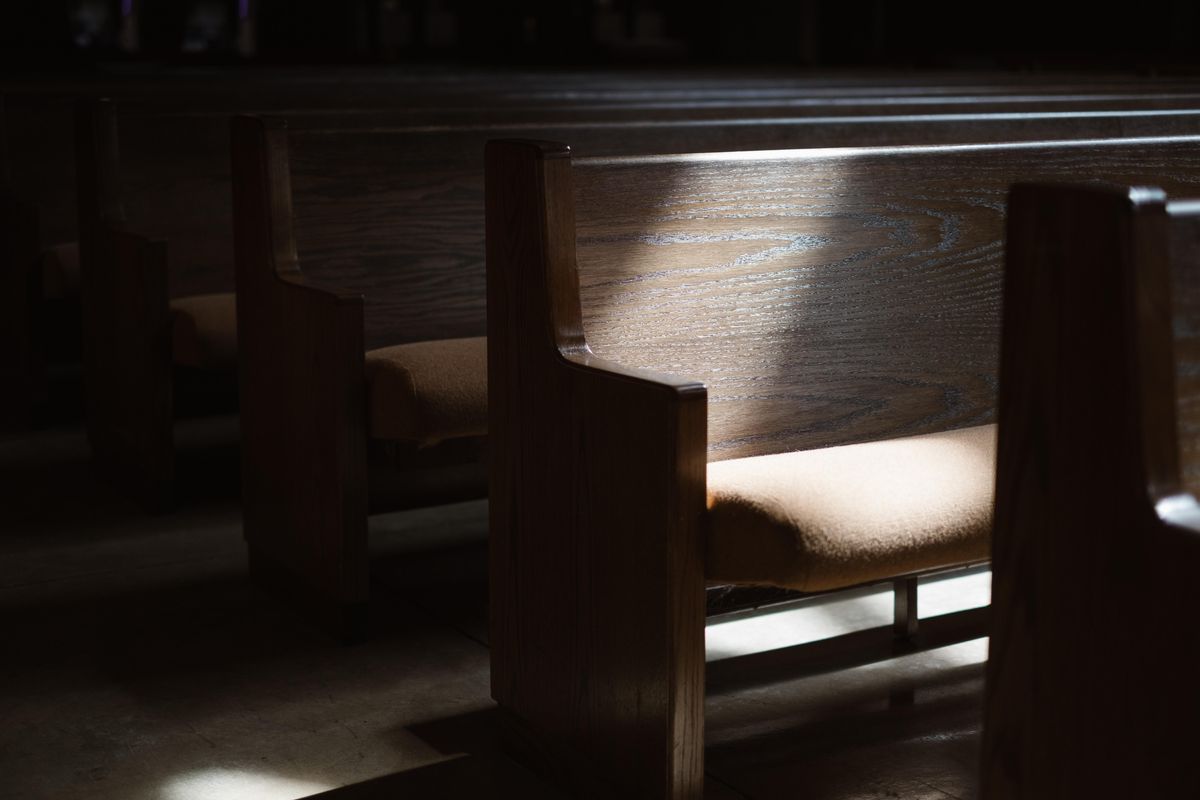 The date was August 11, 1897. William Elliott's 14th birthday was fast approaching, which meant the days he spent singing in the church choir of the Sunderland Orphanage would soon be over.
William took a pencil and scribbled some words onto the back of a sermon paper, then hastily stuck it away inside a church pew. Now, 125 years later, his moving letter has been discovered.
The church was undergoing renovation in an effort to transform it into an event space called Seventeen Nineteen, when Master Craftsman Stevie Hardy found the note, which he sent to conservation specialist Matt Parsons.
It would take months to arduously clean off the years of accumulated grime, made up mostly of wax polish, dust and dirt, and specks of black paint. But eventually, the paper was successfully restored.
Here's what William's letter said:

---
"Dear friend, whoever finds this paper think of William Elliott who had two months and two weeks and four days on the 11 of August 1897. Whoever you are that finds this paper don't tear it up or throw it away…"
"Keep it in remembrance of me, W Elliott… I was the leading boy of this choir…"
"I love you if you love me."

Touched by the boy's sweet message, Seventeen Nineteen posted the story to its Facebook page and went on a mission to find out more about William. Where were his parents? And whatever happened to him?
Their research indicated that William was one of 50 orphaned sons of seafaring men who lived at the Sunderland orphanage. His father, Thomas Duncan Elliot, was a chief officer who tragically washed overboard while sailing on a ship called the Skyros.
William's mother was Sarah Elliott, a widow left with four young children, who had worked as a dressmaker to make ends meet following Thomas' death. Prior to the father's untimely end, that family had been financially comfortable.
William had been accepted into the orphanage in 1892, and then discharged on his 14th birthday, October 29, 1897. Though no information on him could be found after 1901, William most likely escaped a life at sea in exchange for work with a local solicitor due to his exceptional literacy and numeracy skills. Whether or not he continued to sing remains a mystery.
"His letter has touched us all," said Tracey Mienie, Seventeen Nineteen's center manager. "He was clearly very aware that his time at the orphanage – and in the choir – was ending and I think apprehension at what his future may hold comes across in his words."
The letter inspired Seventeen Nineteen to launch a project called "Dear Friend," where people can write in to receive a handcrafted letter kit along with a copy of William's letter, then send their own personal response back.
As for William's original note written more than a century ago, the leading choir boy got his wish. His letter has been framed and hung over the pew in which it was found. He will indeed be remembered, in the very way he had hoped for … with love.