Well Being
Naomi Osaka takes her girls' sports academy global, expanding it to Los Angeles and Haiti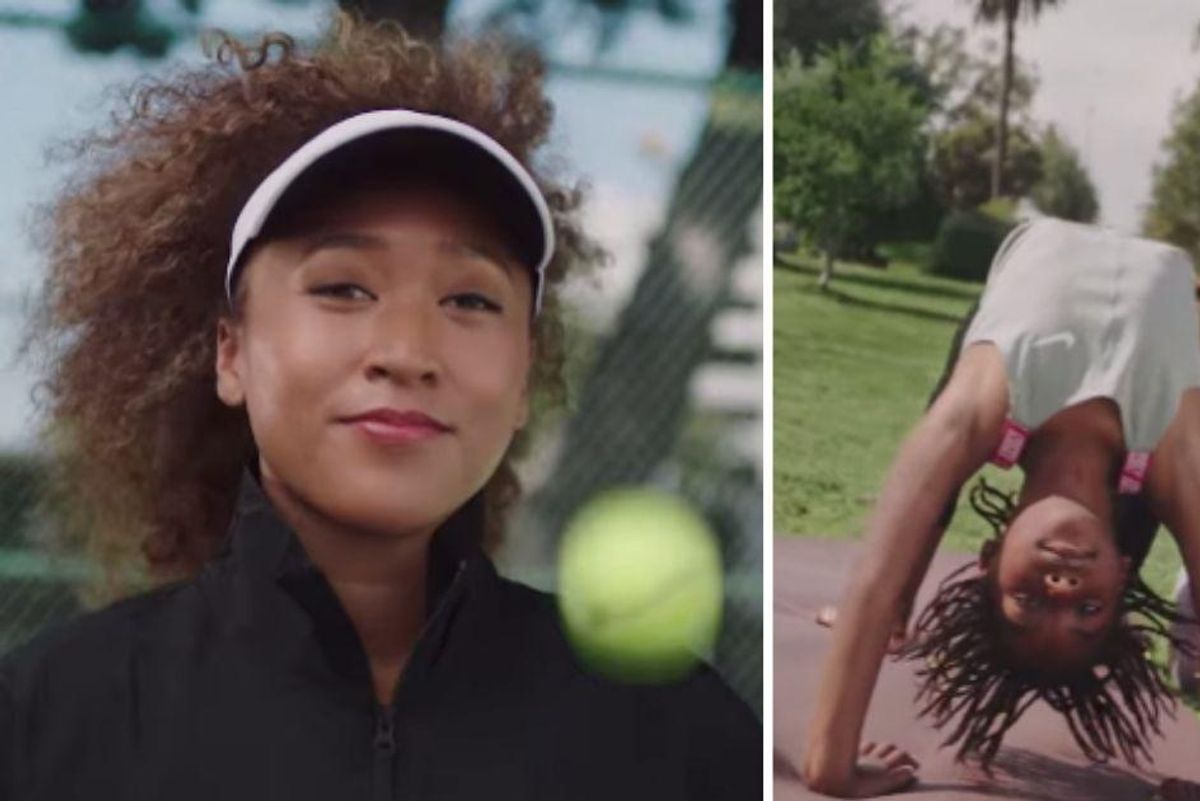 Naomi Osaka was only 20 years old when she won the U.S. Open tournament, and she is the first Asian player to hold the highest singles ranking. The tennis star moved to the U.S. from Japan at age three and she has held both Japanese and American citizenship.
Her U.S. citizenship has been a topic of discussion as the Japanese exemption that allows her to hold both passports expired at age 22—which Osaka turned in 2019. At that time, she announced she would choose to give up her U.S. citizenship to keep her Japanese citizenship and compete for Japan in the 2020 Olympics. However, Osaka has said that she feels "more like a global citizen" than one particular nationality—a sentiment supported by her latest endeavor.
In partnership with Nike and Laureus Sport for Good, Osaka launched a program to support girls in sports in Japan last year. Her Play Academy is committed to leveling the playing field for girls through physical play and sports, giving girls opportunities and encouragement to get moving.
Now, she is expanding Play Academy to Los Angeles, where she currently lives and trains, as well as to Haiti, where her father is from.
---
"The beauty of Play Academy is that it reflects all of the communities where Naomi has a personal connection," says Caitlin Morris, Nike VP, Social & Community Impact. "We share her belief that play is for everyone. Young girls in places like Los Angeles and Haiti may have different social and cultural reasons for why play and sport have been difficult to access, but in the end, they all need an opportunity to play – as well as authentic role models like Naomi, who fully embrace who they are and what they believe in."
Osaka is working toward the goal to make play and sports more accessible by partnering with local organizations dedicated to youth engagement who can bring Play Academy to communities that could benefit most from it. According to a news release from Nike:

In Los Angeles, Play Academy will partner with organizations that support young girls' participation in play and sport, especially those from Black, Asian and Latino communities. The Expression of Interest from organizations is now open (Click here to learn more). The first group of partners will be announced later this summer. In Haiti, Play Academy is partnering with GOALS Haiti, a grassroots organization working to advance youth leadership through soccer and education to create stronger, healthier communities in rural Haiti. The funding will specifically be applied to sport accessibility for girls, the hiring of more female coaches and the introduction of nuanced curriculum on how to encourage girls to create positive, healthy habits.
"We believe that all kids — especially girls — deserve a chance to play, no matter where they come from or what they look like," Osaka told PEOPLE. "The more we provide girls with opportunities to get active, the more opportunities we are giving them to become leaders in their communities."
How great to see a truly global endeavor to uplift and empower girls in various countries. Also great to see someone so young and talented taking up a leadership role for upcoming generations and using her fame and resources to create greater opportunities for young people. Keep up the inspiring work, Ms. Osaka.