Culture
Mother accidentally terrifies group of kids by inviting 'Mrs. Bigfoot' to birthday party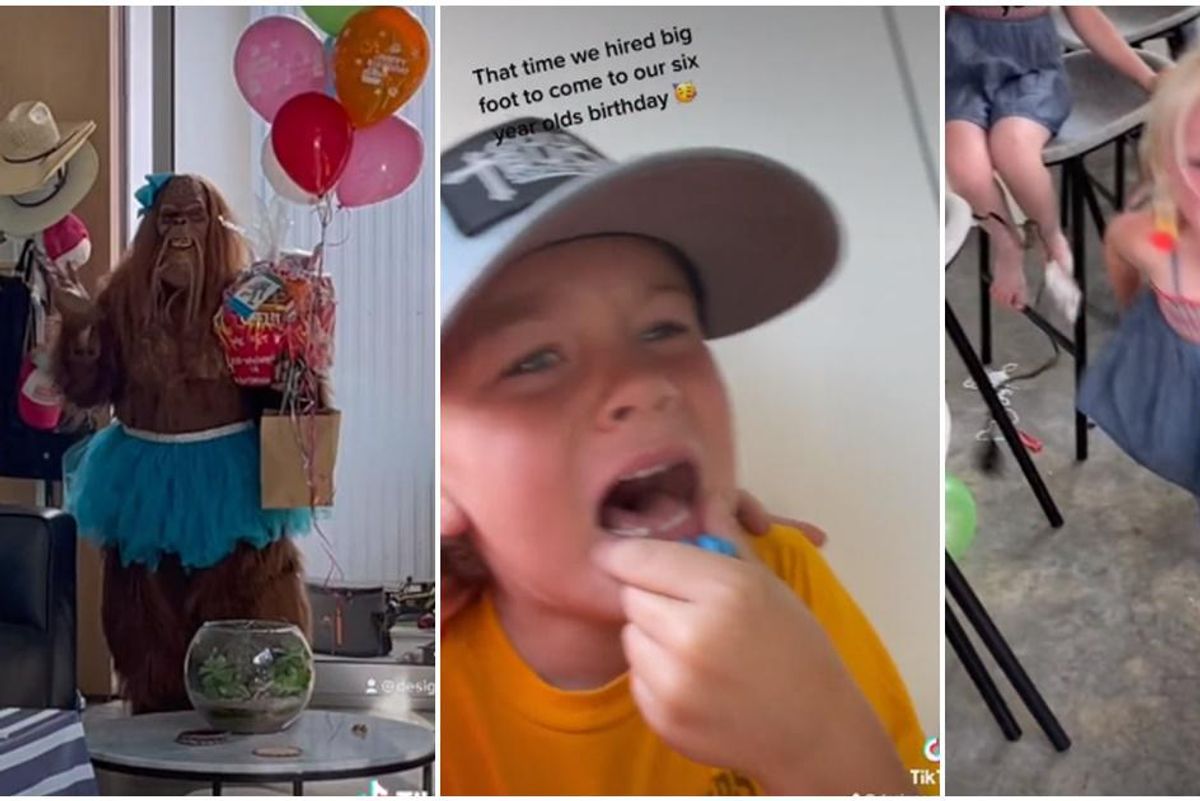 A mother in Oklahoma traumatized a group of young children after inviting an actor dressed as "Mrs. Bigfoot" to her daughter's sixth birthday party.

The girl's mother originally planned to have a fancy birthday cake at the party but when that fell through, they went to plan B: Bigfoot. "We just thought, I mean she came with balloons and a bow and a tutu, so I thought 'oh this will be cute and fun,'" Brett told 2 News Oklahoma.
"Well my kids did not have that reaction," she admitted.
All hell broke loose at the party when Mrs. Bigfoot, who goes by the nickname Cinnamon, poked her head in a widow at the party, terrifying the children. In the video, the kids can be heard screaming for their dear lives.
@designersbrew

That one time we hired Bigfoot Schenanigans to surprise our sweet girl for her birthday party and it went epically wrong!!! 😂 #bigfoot #parentfail
The good news is that when Cinnamon made it into the house the children calmed down and eventually warmed up to the most elusive creature in all of American folklore.
However, next time, Brett will probably order a princess or Spider-Man if she's going to have an actor come to the party because the Bigfoot was a bit too scary. "I would just recommend it for a good time because obviously by the video my kids thought so too," Brett said.
"But they don't want her to come back though," she said.