Democracy
Michael Jordan donated $2.5 million to fight Black voter suppression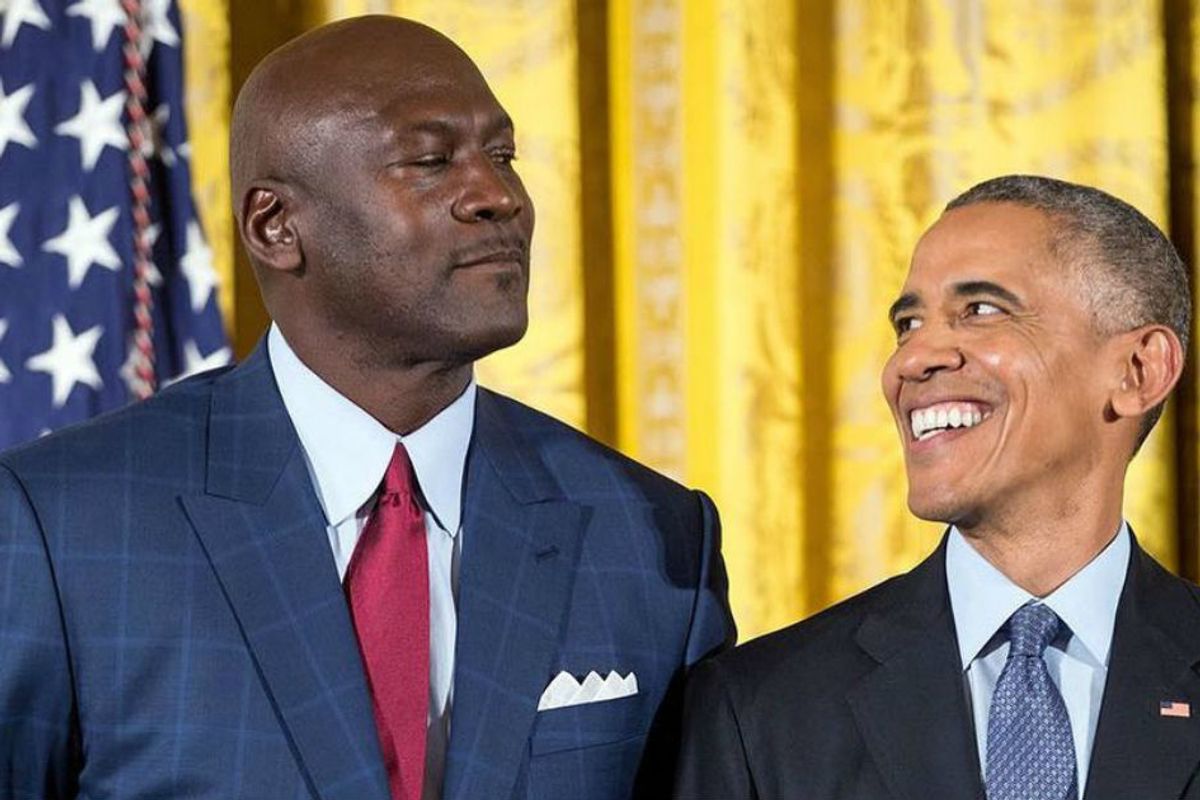 Editor's note: We are re-sharing some of the best moments and most important stories of 2020. Although it was a difficult year for nearly all of us, there were also shining moments of light and signs of hope. This was one of them.
Throughout his basketball career Michael Jordan has been criticized for not letting his voice be heard when it came to political change. That does not appear to be the case anymore. In the month of June alone, Michael Jordan and the Jordan Brand have donated $100 million dollars to organizations committed to race equality. A portion of the funds will be allocated to organizations helping to protect black voting rights.
In the latest announcement, Jordan himself and his Jordan Brand are investing $2.5 in organizations to help combat Black voter suppression. In a statement from the Jordan Brand, it was announced: $1 million dollars is being donated to the NAACP Legal Defense and Educational Fund Inc. and $1 million to the Formerly Incarcerated and Convicted People and Families Movement. The Black Voters Matter organization will receive $500,000 in the statement which was first reported by CNN.
---
In his own statement, Jordan says, "I'm all in with Jordan Brand, the Jordan family and our partners, who share a commitment to address the historical inequality that continues to plague Black communities in the U.S. There is a long history of oppression against Black Americans that holds us back from full participation in American society. We understand that one of the main ways we can change systemic racism is at the polls. We know it will take time for us to create the change we want to see, but we are working quickly to take action for the Black community's voice to be heard,"
Examples of voter suppression range from uneven voting resource allocations to denying the right to vote for felons who have served their sentence. According to NBC News, the lawmakers who denied ex-felons voting rights said that it was up to them to decide when their sentence was complete. Third-party groups that register people to vote can also be charged with criminal penalties if the forms arrive with a mistake or are incomplete.
Back in June, Jordan made it clear he was personally moved by the protests around the country sparked by the killing of George Floyd by police officers in Minneapolis.
Black lives matter. This isn't a controversial statement. We are you. We are a family. We are a community. https://t.co/cGH8bJl1GQ

— Jordan (@Jordan) 1591389088.0
However, it wasn't always like that. During his playing career, Jordan once infamously joked that "Republicans by shoes too," when asked why he didn't leverage his global celebrity for cultural and political causes. Back in 2000, Jordan did endorse Bill Bradley's run for president but that was largely seen as stemming from Jordan's professional ties to Bradley, a former NBA star. Jordan also largely stayed silent during the late 1990's when Nike came under fire for its labor practices and questions over alleged sweatshop labor.
In 2015, Jordan was called out in an ESPN article for his lack of philanthropy. The truth is Michael Jordan has given to over 20 charities including the Jackie Robinson Foundation, the Special Olympics and the United Negro College Fund.

On the court, Michael Jordan led by example. He has said that he never asked anything of a teammate that he wouldn't do himself. Let's hope that the ones who can afford to help are inspired by the likes of Jordan, LeBron James, Bill Gates and Warren Buffet to name a few. Whether it is donating money or volunteering, let's all be a little more like Mike.