Joy
A mechanic found hundreds of canvases thrown into a dumpster and now they're worth millions
One man's trash is another man's treasure. Literally.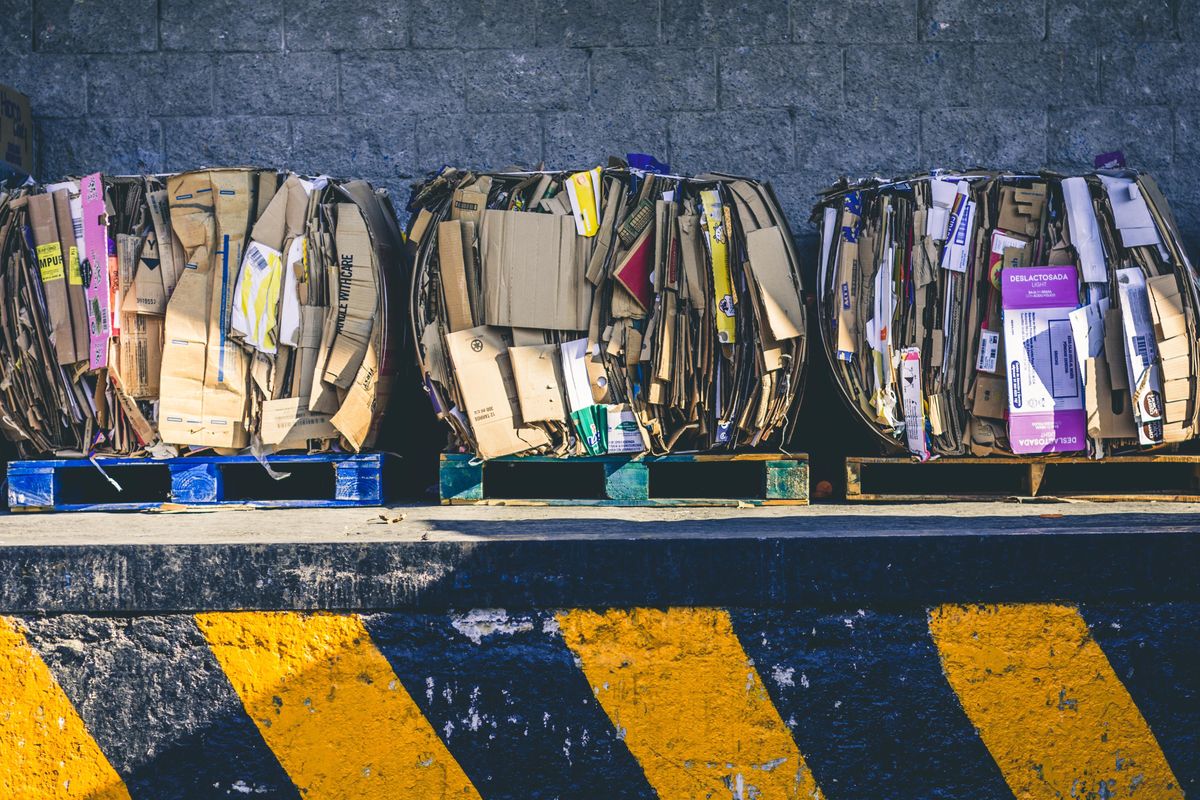 An odd trinket bought at a thrift shop turns out to be a bona fide antique. A small fortune is found stashed inside a piece of furniture on the side of the road. These are the magical jackpot moments that seem almost too good to be true. And yet, real stories like these keep the hope alive in our hearts.
In September 2017, auto mechanic Jared Whipple received a call from a friend about an abandoned barn house in Watertown, Connecticut, filled with several large canvases, each with bold colorful displays of car parts. Considering Whipple's line of work, along with his general love for vintage items, the friend thought the artwork would be of interest to him.
By the time Whipple arrived on the site, all the pieces had been disposed of into a dumpster (next stop: landfill) and were covered in debris and mold. Luckily, each was individually wrapped in plastic.
Curious, Whipple began to unwrap a few of the canvases to get a better look.
---
Not only were they in good condition, but the quality of art was impeccable. Whipple immediately wanted to know more about the creator of these lovely works.
The answers didn't come easy. In fact, the research ended up taking Whipple four years, but here's what he found:
The works were created by Francis Mattson Hines. And he wasn't exactly a no name. According to the Mattatuck Museum, Hines' big claim to fame was weaving giant pieces of diaphanous fabrics around the Washington Square Arch in geometric patterns back in 1980. And though his story was publicly recognized in books and documentaries, much of Hines' fame had diminished by the time of his death in 2016. Hence the less-than-fruitful Google search.
"Not only was this artist a 'someone,' but he was even more well known in the New York art world than we could ever have imagined," said Whipple.
CT Insider reported that Whipple has collaborated with art gallery Hollis Taggart to give Hines' work the proper respect and celebration it deserves, setting up a large exhibit in both Southport, Connecticut, and New York City. Each one will showcase 35 to 40 pieces, all available for sale.
And just how much will a Francis Hines piece go for? CT Insider also spoke with art curator and historian Peter Hastings Falk, who estimated that his drawings could go for $4,500, and wrapped paintings around $22,000. This makes the entire collection, full of hundreds of pieces, worth millions of dollars.
That's right. What nearly went into a trash heap is now valued at a mega fortune level.
Go ahead. Pick up your jaw from the floor and read that again.
Of course, selling the art isn't Whipple's main focus. In addition to keeping some pieces for himself that he fell in love with, Whipple aims to work with major galleries in New York to establish Francis Hines as "a significant artist of the 20th and 21st century."
The mechanic-turned-art-dealer told CT Insider his new purpose "is to get Hines into the history books."