popular
Security cameras showed a kid 'tearing it up' in his driveway each night. So he took adorable action.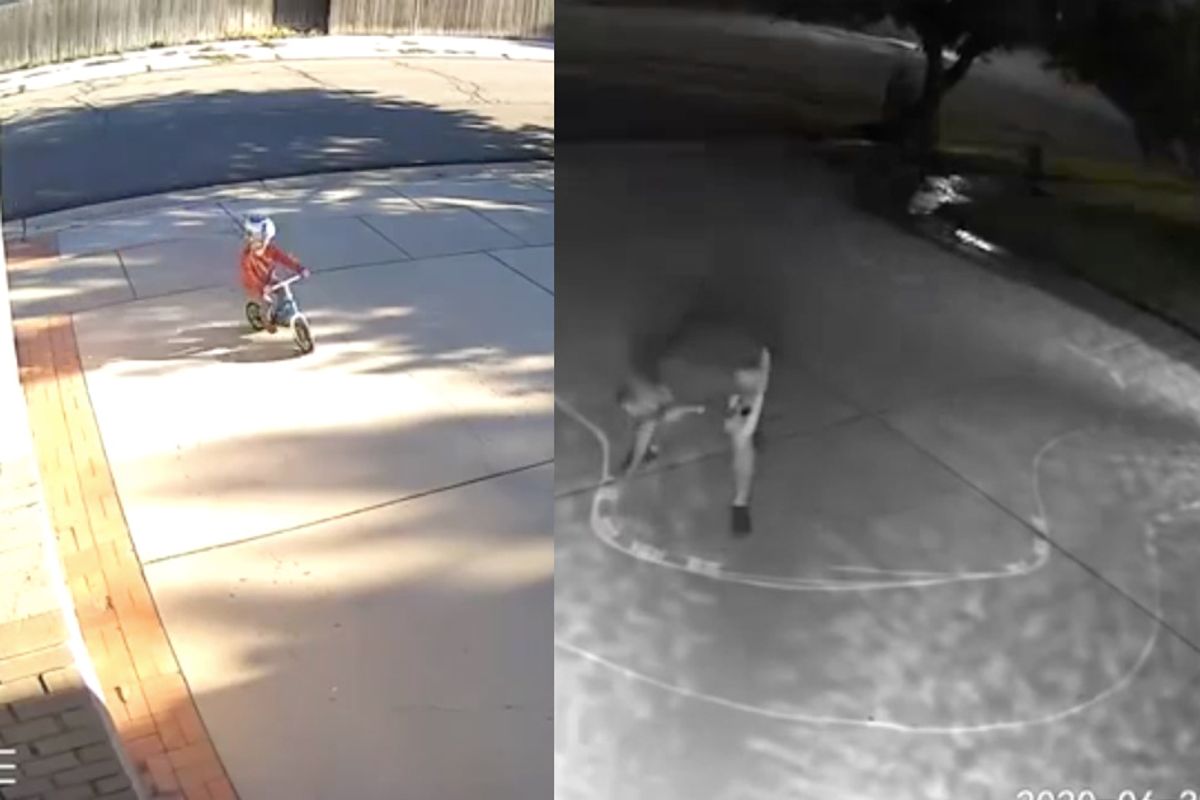 Most of us had one of those neighbors growing up—the one who gave us the stink eye if we so much as looked at their perfectly mowed lawn and shooed us away if even our shadows crept onto their flower beds. There's a reason "Get off my lawn!" was a meme before memes were even a thing.
Then there are neighbors who rock. The ones who smile and wave through the window and share their fresh-baked cookies with the neighborhood kids. The folks who genuinely enjoy the vibrant energy that children bring to the block and embrace the idea of "it takes a village."
When one of the guys behind Canyon Chasers, a motorcycle enthusiast website, shared a video of how he handled a kid who kept playing in his driveway when he wasn't home, it wasn't clear at first which kind of neighbor he was going to be. But then he explains how his security footage showed a preschooler riding his bike around his flat concrete driveway every evening, and how he decided to do something about it.
---
And what ensued was the best Anti-Get-Off-My-Lawn move that ended up pleasing more neighbors than he anticipated.
How I Deal With Kids Playing in My Driveway | The Saga of My Driveway Racetrackwww.youtube.com
How fun would that have been when you were a kid? And how great that he made a new one each time it rained? And how delightful is it that people of all ages showed up to enjoy it?
Imagine a world where all neighbors were this thoughtful and generous with their time and property. More of this, please.