Family
A woman donated her marrow to save her brother's life, so he surprised her with his Make-A-Wish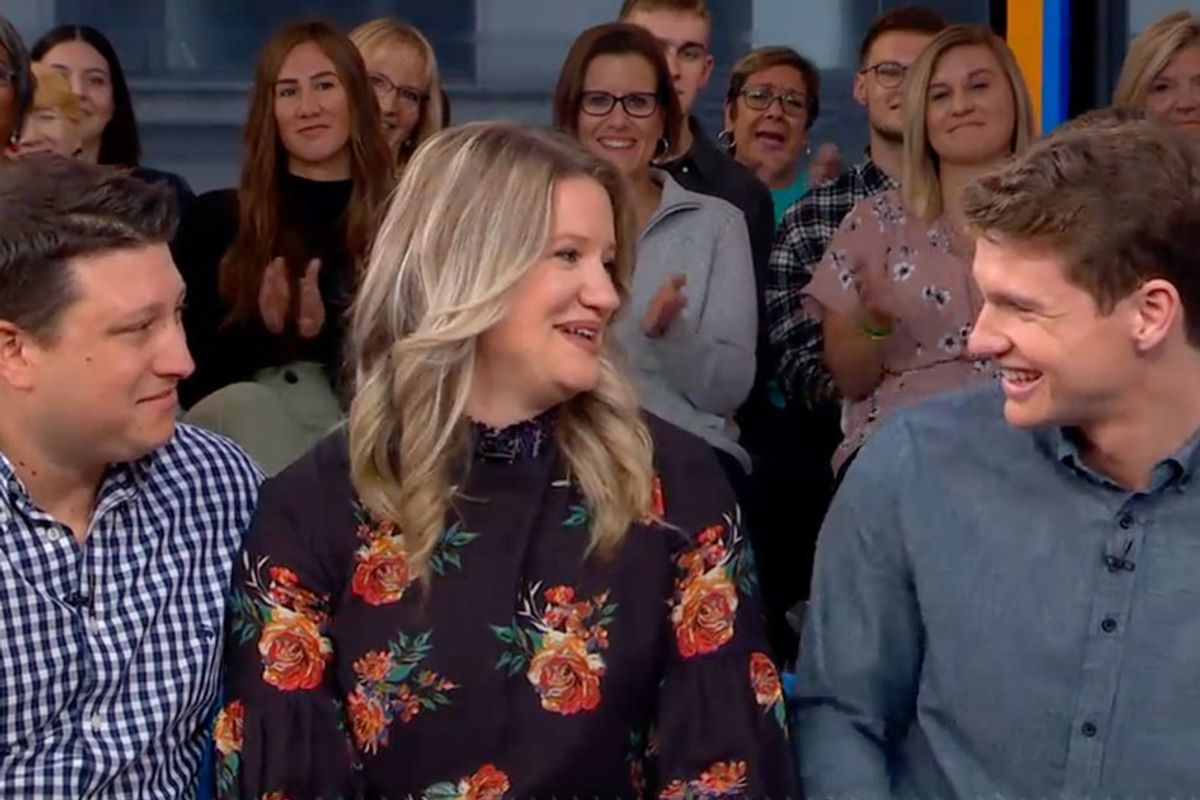 'Good Morning America'
Over 35 million people have donated their marrow worldwide, according to the World Marrow Donor Day, which took place September 21. That's 35,295,060 who've selflessly given a part of themselves so another person can have a shot at life. World Marrow Donor Day celebrates and thanks those millions of people who have donated cells for blood stem cells or marrow transplants. But how do you really say thank you to someone who saved your life?
Eighteen-year-old Jack Santos wasn't aware that he was sick."I was getting a lot of nosebleeds but I didn't really think I felt anything wrong," Jack told ABC news. During his yearly checkup, his bloodwork revealed that he had aplastic anemia, a rare non-cancerous blood disease in which there are not enough stem cells in the bone marrow for it to make new blood cells. There are 300 to 900 new cases of aplastic anemia in America each year. It is believed that aplastic anemia is an auto-immune disorder, but in 75% of cases, the cause of the disease is unknown.
It wasn't easy for his family to see him struggle with the illness. "I didn't want to see him go through something like this," Shelby, his older sister, said. "It was terrifying, but we were ready for whatever brought with it at the time."
---
Jack needed a bone marrow transplant, but it was hard for him to find a match. His family got tested, and there was only one person who was eligible to donate – his sister, Shelby. She was more than happy to be his donor. "He's the youngest and he's always been my little baby brother so I've always wanted to help him through life and I never thought I could do it this way," she said. "I'm so just beyond grateful that I could."
A year later, both Jack and Shelby are doing just fine. Shelby even got engaged, and she and her fiancé, Garrett, will wed in 2020. Jack was also granted a wish from Make-A-Wish, the organization with 60 chapters across the United States that gives life-changing opportunities to children with critical illnesses. More than 310,000 children have had wishes fulfilled by the charity since 1980.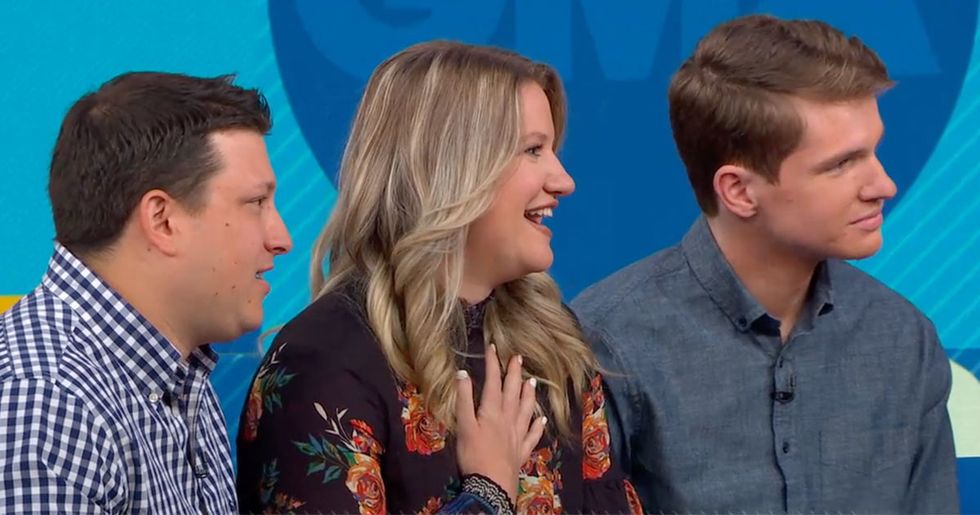 'Good Morning America'
Jack could have gone to Walt Disney World or played basketball with Michael Jordan, but he felt there was a better way to use his wish. Instead of using his wish on himself, Jack decided to give it to Shelby. During an appearance on "Good Morning America," he surprised Shelby and her fiancé with a five-day honeymoon trip to any Sandals Resort of their choice. "I could never really ever fully repay you. As you know Make-A-Wish granted me a wish before I went into treatment last year," Jack told Shelby during his television appearance. "I was racking my brain thinking about what I wanted to do. I couldn't really figure it out. I reached out to them and they are generous enough to allow me to send you guys on a honeymoon of your choice."

Shelby was overwhelmed by Jack's generosity. "I am obviously in shock," Shelby said. "This is something that Jack has been having to go through so for him to give [his wish] up and give to me, is just, he didn't have to do that and it's amazing."

It's touching to have a reminder that when you do the right thing just because it's the right thing to do, people take notice. Good deeds don't go out into the universe and then just vanish. There's always someone there who will appreciate your efforts.