Inclusivity
'Everyone is Awesome': Lego is celebrating Pride month with its first LGBTQIA+ themed set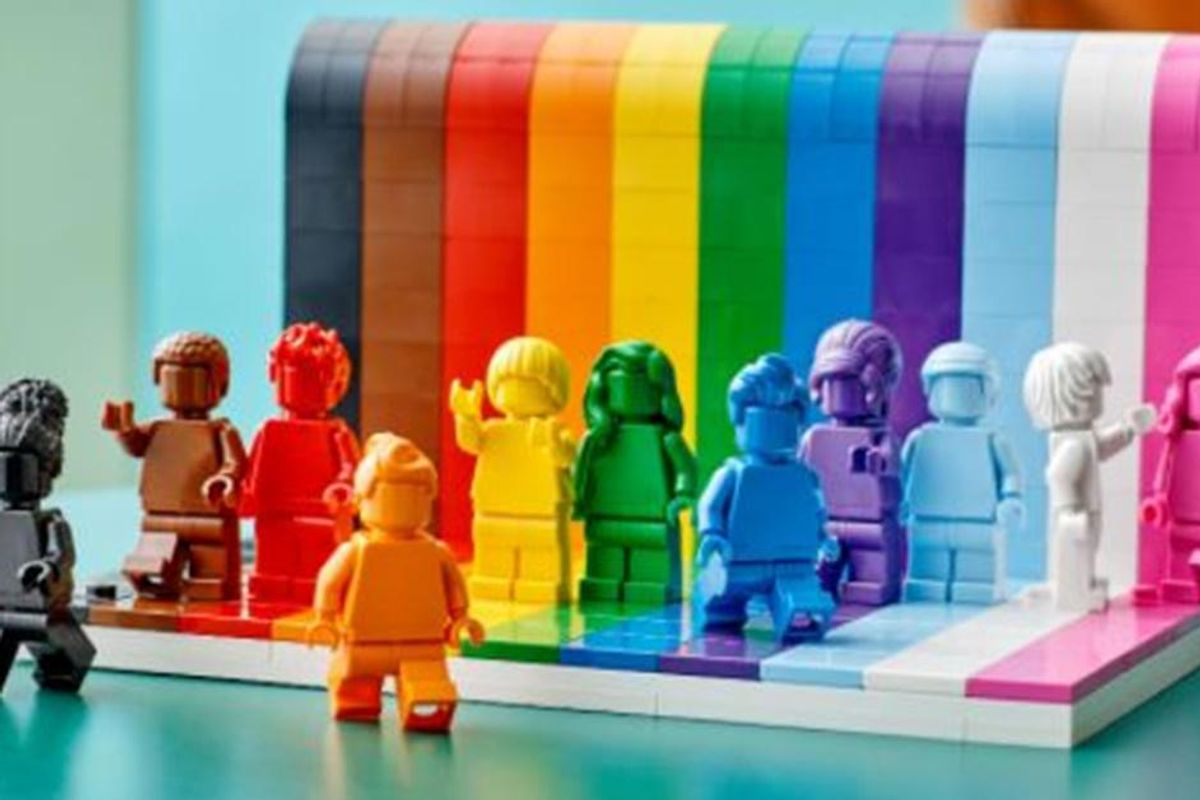 via Lego
For the first time in Lego's 72-year history, it's releasing an official LGBTQIA+ pride set. The new set comes out just in time for Pride Month, starting June 1.

The new set is inspired by the classic rainbow pride flag and features 11 monochrome figurines that match the color in the flag. The set is called "Everyone is Awesome," which was inspired by the song "Everything is Awesome" from "The Lego Movie" soundtrack.
---
"I wanted to create a model that symbolizes inclusivity and celebrates everyone, no matter how they identify or who they love," the set's designer, Matthew Ashton, said in a statement Thursday.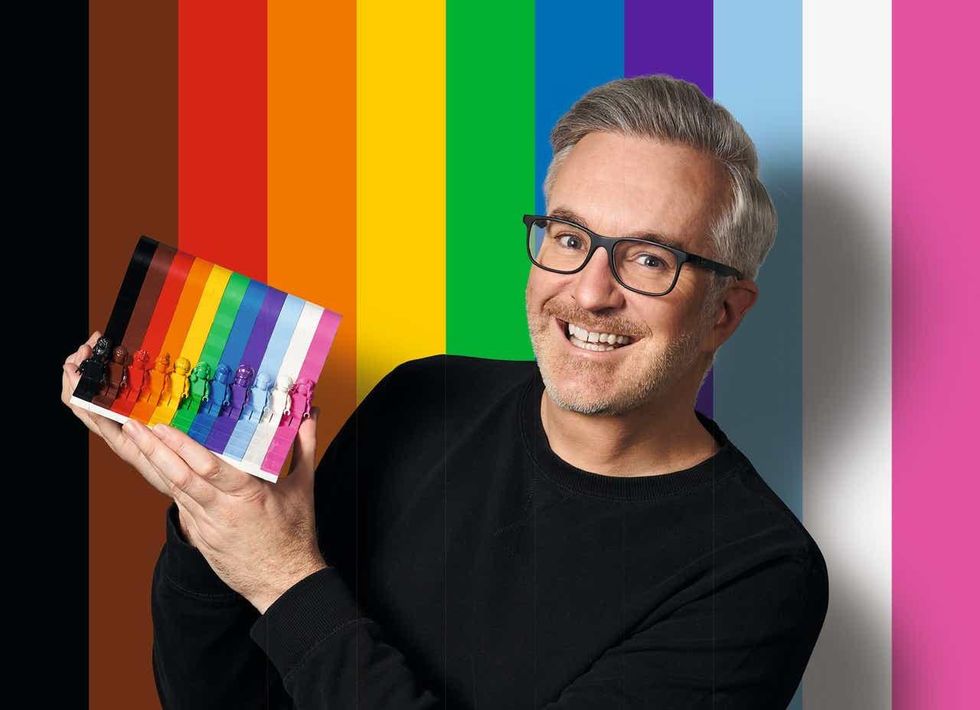 via Lego
The Lego set has personal meaning for Ashton who is a proud member of the LGBTQIA+ community.

"If I had been given this set by somebody after having come out, it would have been such a relief to know that somebody had my back," Ashton said. "To know that you've got someone there, to say 'I Love you, I believe in you. I'll always be there for you.'"
Lego believes that the set is a way for people to show their love, support, and acceptance for young members of the LGBTQIA+ community. Historically, researchers have thought that children begin to self-identify as LGBTQIA+ in their teen years, however, new research says that it often happens as early as age nine.
A 2018 study found that 1% of 9 and 10-year old children surveyed self-identified as gay, bisexual or transgender. Nearly 7% of parents, when asked about the sexual identity of their children, reported their child might be gay and 1.2% reported that their child might be transgender.

A recent study published by Gallup found that 5.6% of American adults identify as members of the LGBTQIA+ community.
It's important for families to send a strong message of support for their LGBTQIA+ kids. Young LGBTQIA+ people have a much higher rate of suicide than cisgender kids, especially when they lack sufficient support from their families.

via Lego
Giving a child a Pride-themed Lego set may also be a way to initiate an important conversation about sexuality.

"Having LGBT-inclusive toys creates a space for families to let LGBT children know that they are loved and accepted," Joe Nellist, from the U.K.'s LGBT Foundation, told CNN.
"Growing up in a world which often tells you there is something 'wrong' with you can lead to a person developing a deep sense of shame — something we know can have a long-lasting impact on both mental and physical health," Nellist added.
But the set isn't just for young people. There is a growing community of adults that love to build with Legos and this set is a great way for them to show their pride, too.
The Lego set includes the classic rainbow colors first introduced by Gilbert Baker in 1978 and includes the subsequent additions of black and brown for people of color as well as white, pink, and blue for transgender and queer people.