Joy
Korean war vet reunites with his long-lost love 70 years after first meeting in Japan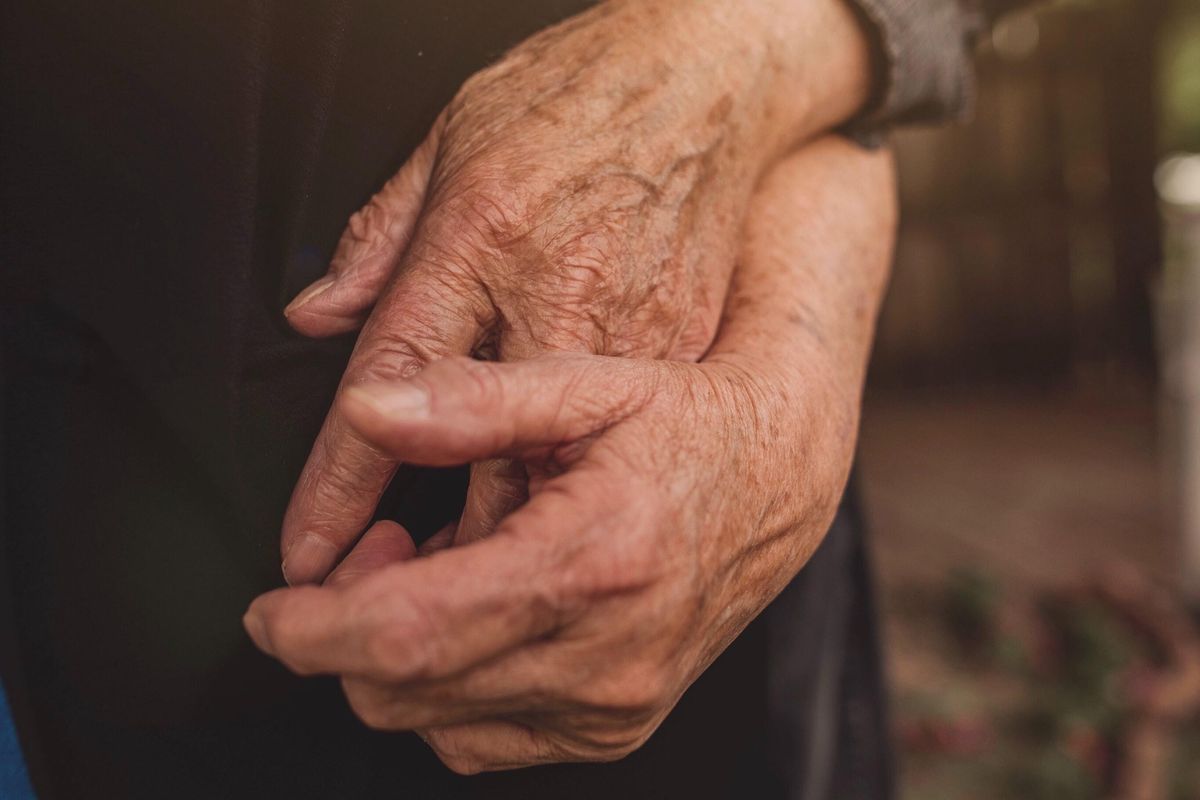 We swoon over romantic movies like "The Notebook" and "Before Sunrise" because they remind us of the enduring power of love. But sometimes, real life offers us a love story far more inspiring than any movie. This is one of those times.
Duane Mann thought he might have lost the love of his life forever. But after 70 years, he got his long-awaited reunion .

When Mann was just 22 years old, the farm boy from Iowa became a Navy soldier in the Korean War. While stationed in Japan, he fell in love with a young woman named Peggy Yamaguchi.
The two first met at the Air Force NCO Club, where Mann would fix the slot machines and Yamaguchi worked as the hat check girl. They shared a classic meet-cute—finding love on the dance floor.
"We could really dance together…I mean, to where the people would watch us," Mann told KKTV, which originally covered their story.
Mann and Yamaguchi gradually fell in love, but fate apparently had other plans.
---
Not long after Yamaguchi became pregnant, Mann received word that the Navy would be shipping him back home. The father-to-be left his lover behind with the promise that he'd soon send for her, so that they could marry. He would soon tragically learn that his own father had fallen destitute, spending Mann's life savings.
To make matters worse for Mann, Yamaguchi stopped writing to him … or so he thought. He discovered later that his mother had burned Yamaguchi's letters, not wanting him to "marry a Japanese girl." One final letter prevailed, however. In it Peggy disclosed that she had lost their baby, and had married someone else.
Struck with grief and guilt, Mann carried the fear that Yamaguchi felt abandoned by him. "It just wore me out," he lamented. "That's not the honorable thing to do."
KKTV shared Mann's heartbreaking story
and it quickly spread on the internet. As is the way with social media, pretty soon people all over the world (even those in Japan) were invested in helping Mann with his lifelong search. As it turns out, Yamaguchi wasn't exactly an ocean away anymore. More like across the river.
A 91-year-old retired soldier Duane Mann's heart was finally put to rest when he finally met his long-lost love, Peggy Yamaguchi. The two lost contact 70 years ago after Mann left for his country, the US, leaving Yamaguchi pregnant. https://t.co/g6lD6jhmaI

— TUKO.co.ke | The Heartbeat of Kenya (@Tuko_co_ke) June 7, 2022
Yamaguchi lived only 650 miles away, across the Mississippi River in Michigan. She had built a life there with her second husband, with whom she shared three sons.
Had it not been for an article from a local newspaper in 1955 and a helpful history-savvy stranger, Yamaguchi's whereabouts might have remained a mystery. Theresa Wong, a researcher for the TV channel HISTORY, found the old Daily Press article that had Yamaguchi's picture, last name and address. Finally a solid clue. She knew she had to reach out.
"It just cut me right to my soul. I cannot imagine carrying around that kind of heartbreak for 70 years. I really hope this is that opportunity to get closure," Wong told KKTV.
Mann seized that opportunity. And at age 91, he finally found his first love.
KKTV
released a video of their touching reunion. In it they shared a long, sweet embrace. "You remember the dancing," Yamaguchi asked, all smiles. "Oh yeah," he replied with a warm chuckle.
As they reminisced about their time together, it was evident that no love was truly lost.
Duane got his wish after so many years. He told Yamaguchi that he didn't abandon her … he just couldn't find her. Yamaguchi gave him a kiss, whispering, "You must have loved me."
He then showed her the glamorous black-and-white he had always kept close by in his wallet.
"It's really been a freeing experience," he told KKTV.
We don't always get to choose the path that life takes us on. But if we're patient, hopeful and maybe a little lucky, it puts us exactly where we need to be to find peace.