Health
Interesting video explains why people looked a lot older in the past than they do today
Were people unhealthy? Did they spend too much time in the sun?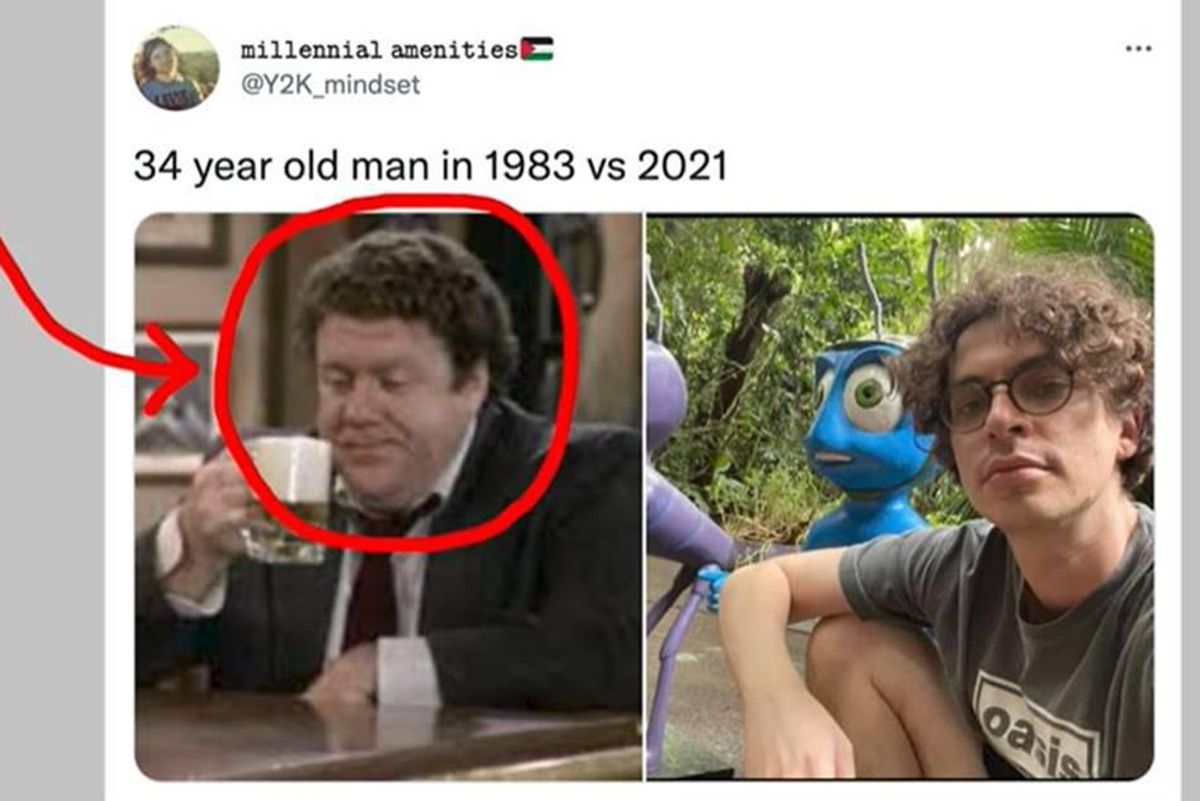 This article was originally published on 3.3.23.
Ever look at your parents' high school yearbooks and think people looked so much older back then? All of the teenagers look like they're in their mid-30s and the teachers who are 50 look like they're 80.

When we watch older movies, even those from the 1980s, the teenagers appear to be a lot older as well.
Why is it that they looked so much older? Was life harder? Did people act more mature? Did they spend more time outdoors and less time playing video games? Is it their sense of fashion? Were they all smokers?
---
Educator Michael Stevens, who runs the super-popular Vsauce YouTube channel, explains the phenomenon in a new video called, "Did people used to look older?" In the video, he explains that people in the past appear a lot older due to a phenomenon known as retrospective aging.
When we see people in the past, they are wearing outdated styles that we associate with older people; therefore, we think they have aged rapidly. For example, a teenager in the 1950s may have been in fashion while wearing thick Buddy Holly-style glasses.
But as people age, they tend to cling to the fashion of their youth. So many people of that generation continued to wear the Buddy Holly-style glasses into their 50s. So when younger people see those glasses they see them as old people's glasses and not a hip kid from the '50s.
So in the photo from the '50s, the teen appears to look a lot older because our perspective has been tainted by time.
But it isn't all just an illusion. Stevens also points out that people did age faster back in the day due to differences in nutrition, lifestyle and medicine.
This article originally appeared on 07.11.22