Family
Dad convinced his 3-year-old that Disney characters called her and her reaction is priceless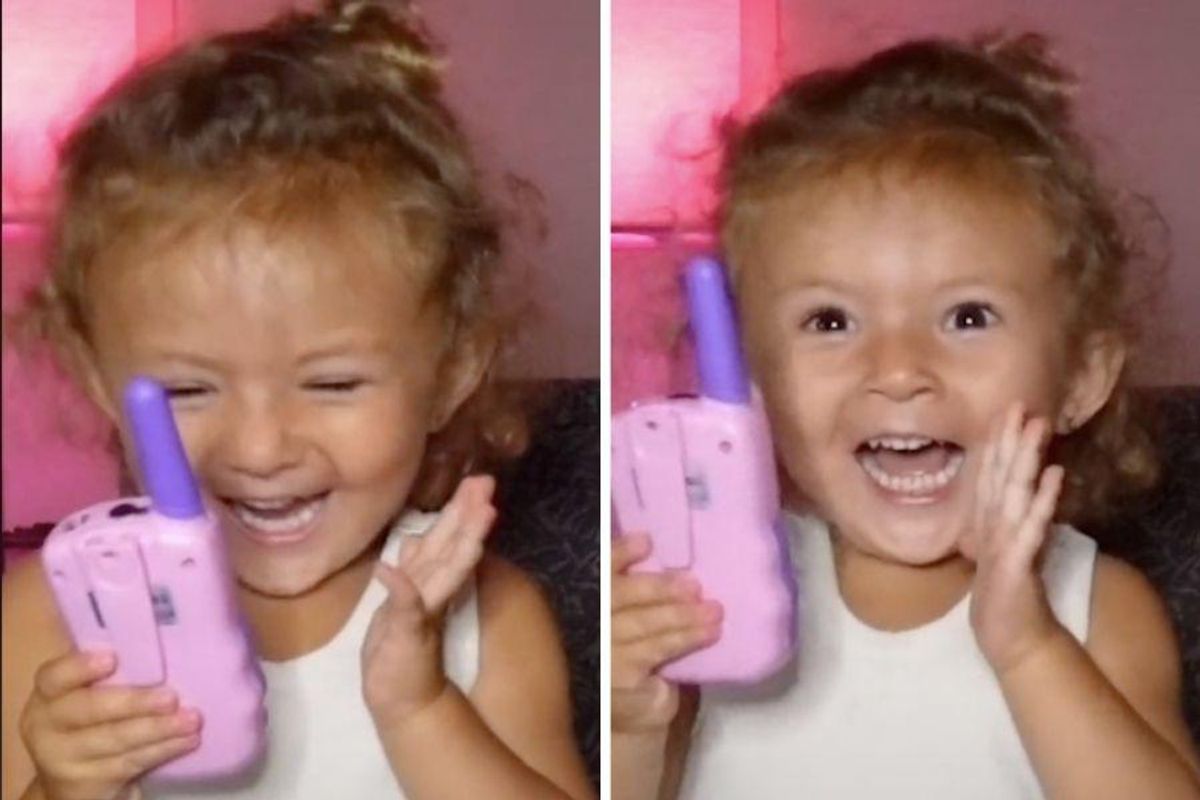 Few things in this life are more universally delightful than having a conversation with a 3-year-old. You never know what they're going to say, what they say is usually hilarious and even if what they say is nothing special, the way they say it is too-freaking-cute. I can't count the number of times I wished I'd had a camera on my kids at all times when they were tiny so I could capture the near-constant daily adorableness.
Speaking of adorableness, meet 3-year-old Saylor and her dad Zeth, who are entertaining millions with their conversations on TikTok, Instagram and YouTube. It's really just a dad and his daughter chillin' together with a couple of microphones, shooting the breeze and doing little activities together. It doesn't sound like much, but their sweet, wholesome interactions have garnered them 10 million followers on TikTok alone.
When you see their videos, you'll see why.
---
Like many kids her age, Saylor loves Disney characters. Here's a brief clip showing how she likes to pretend to have them on the phone:
@zeth

Got the whole Mickey Mouse clubhouse coming over
But little Saylor had her mind completely blown when Zeth left her with a walkie-talkie and then called her from outside the room to talk to Goofy. I dare you not to smile watching this. (Hold onto your ovaries if you have them, folks. I'm serious.)
@zeth

I don't know if we can top this reaction 😂
Her hyperventilating excitement, though. Too cute, right? And the "And he answered!" at the end. I love how kids this age mix things that really happened with things that they think happened, as well as things they totally imagined happening. The lines between reality and fantasy are so blurry at age 3, and having dad play along with that sense of wonderment is just awesome.
According to NBC 7 San Diego, Zeth has been a content creator for about 10 years, but most of it revolved around his love of extreme sports. When he bought some podcasting equipment, Saylor helped him break it in, and when he looked at the footage later, Zeth realized they were onto something. Now he gets to live the dream of sharing his preschooler's cuteness with the world.
Zeth said that they'll continue making videos together until it's not fun for Saylor any longer, but for now they're both clearly having a blast. And millions of us are having a blast watching right along with them.
OK, one more for good measure. Guaranteed, you don't see the last line coming.
@zeth

Meet the newest member of our family, Sassy Bassy.