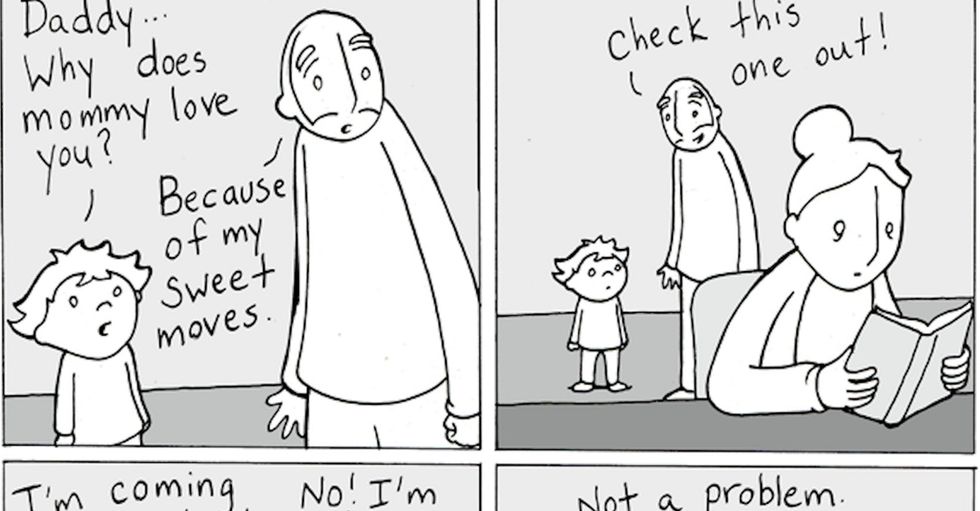 This article originally appeared on 08.12.19
Christopher Grady, a father and teacher from Toronto, was struggling with anxiety and depression. That's when he started drawing.
He describes his early cartoons and illustrations as a journal where he'd chronicle everyday moments from his life as a husband, elementary school teacher, and father to two kids.
---
"I needed a positive place to focus all my thoughts and found that when I was making comics I felt a little bit better," he says.
He began putting a few of his comics online, not expecting much of a response. But he quickly learned that people were connecting with his work in a deep way.
The comics series called Lunarbaboon was born, and the response to the first few was so powerful that Grady was inspired do more with his comics than just document his own experience.
"I began getting messages from many people about how they connected to the comics and it gave them hope and strength as they went through their own dark times," he says.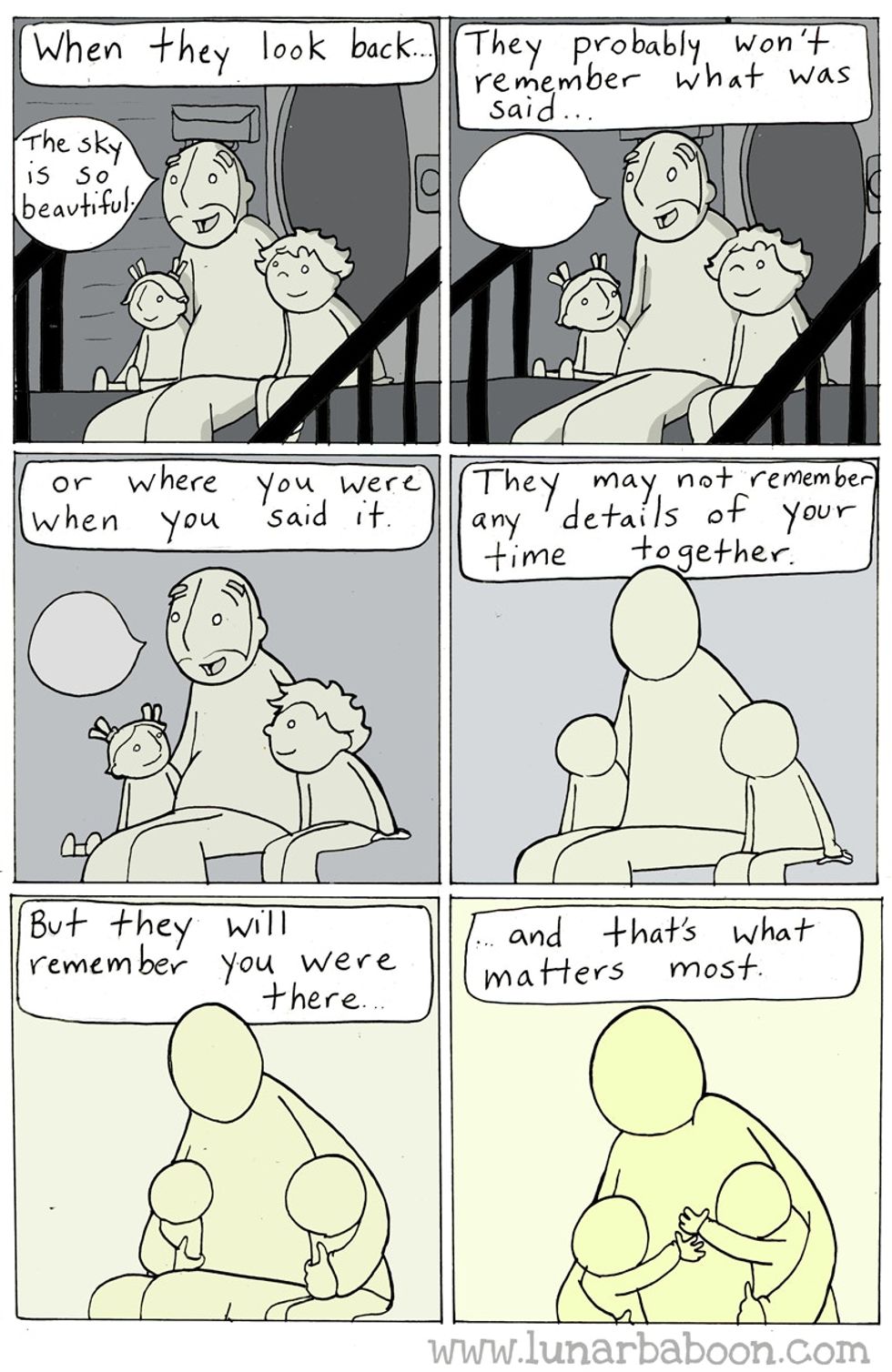 "My hope is that for the short time people read it they smile and feel good," he says. "Then I hope they take that good feeling and smile into the world and make it slightly brighter."
You can check out even more of Grady's awesome work over on his website or in his newly published book.
This article was originally published on November 30, 2017.