Health
A Chick-fil-A restaurant is trying a 3-day work week and the results are undeniable
Reduced work weeks have been a proven success for 9-to-5 jobs, but it looks like the restaurant industry might also be due for a revamp.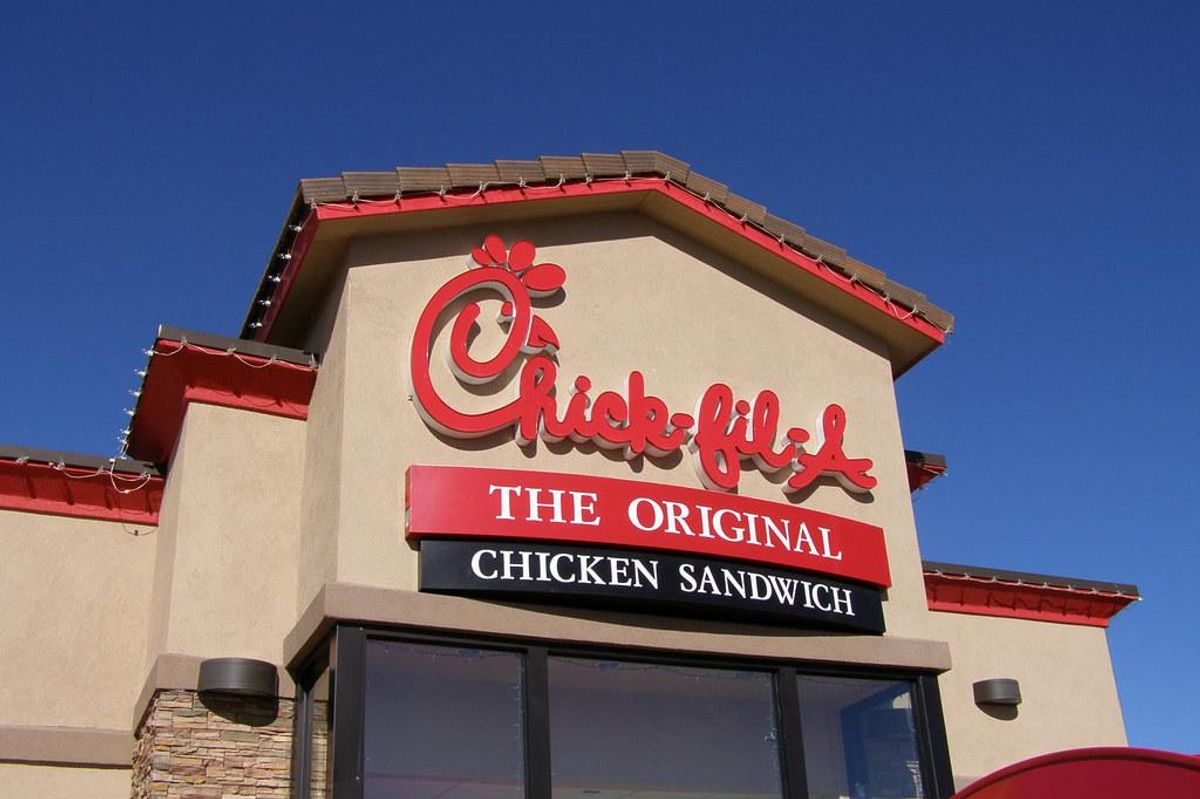 Four-day work weeks have become increasingly more mainstream in corporate business settings. With productivity levels remaining the same—at times, even increasing—and with employees less subject to burnout, the appeal is palpable.

However, many restaurant workers do not have 9-to-5 schedules. "They're literally working 70 hours a week, week in and week out," reflected Chick-fil-A operator Justin Lindsey in an interview with QSR Magazine. His store in Miami had achieved top sales, but usually at the expense of the staff, who would even joke about going home to collapse after a shift.
In an effort to "do better," Lindsey came up with an unconventional solution: a three-day work week.
---
Rather than cutting hours, Chick-fil-A employees would have a week's worth of hours condensed into a set of three 13- to 14-hour shifts (keeping in mind that Chick-fil-A is closed on Sundays). While Chick-fil-A is not without its questionable
business practices
, the fast-food restaurant chain's experimental approach to work schedules that might make an overall positive impact. This could potentially help workers arrange consistent childcare, work on other projects and have more time to simply do what needs to be done in their life outside of a job.
Though those might seem like extremely long shifts, they are actually not all that different from a normal day. "It's rare, especially for a leader, even in a five-day week, to work less than 10 hours a day," Lindsey told QSR. "So if you gave [employees] the option, I think a lot of them would say, 'oh yeah, I can suck it up a few more hours if you really only let me work three days.'"
This Chick-fil-A is implementing a "3 Day Work Week" where employees work three, 12 hour shifts.

They make $17/hr, while remaining full time and rotate weekends. pic.twitter.com/BAx4Tx10Ke

— 𝓔𝓵 𝓟𝓪𝓽𝓻ó𝓷 (@ZBankEnt) October 29, 2021
Aware that the long-term logistics might not be feasible—the aforementioned long hours, plus challenges in time-off requests—Lindsey was candid with his team from the get-go that this was "uncharted territory," and that things would be figured out as they go.
So far, the transparency and people-first attitude has paid off. Not only has the Miami store achieved top-earning status and received a flood of 400 applicants, there's been a 100% retention rate at the management level. But for Lindsey, it was never really about that. "Truly, from the bottom of my heart, I'm doing this because I think it's the right thing to do," he said.

Even more so than reducing work days, it's giving people the power of choice that has made a positive difference. Workplace burnout is caused in part by the feeling of having little-to-no control while trying to balance adhering to a company's bottom line and spending time with family and loved ones, maintaining physical and emotional wellness, or working on fulfilling projects. The result is emotional exhaustion, which unsurprisingly doesn't lead to much productivity.
The impressive results that Lindsey and his Chick-fil-A team have accomplished, along with that of other companies exploring shorter work weeks, offer a bit of uplifting news against headlines of "quiet-quitting/firing" and "The Great Resignation," and hopefully pave the way forward to a healthier relationship with work on a global level. For an industry that is particularly notorious for providing low wages, poor working conditions and little respect to even the most loyal of employees, it's nice to see that some restaurant managers are attempting to move in a more compassionate direction.
Good things happen when employees are treated as human beings, plain and simple.