Culture
Cardi B opens up about being sexually harassed in the early stages of her career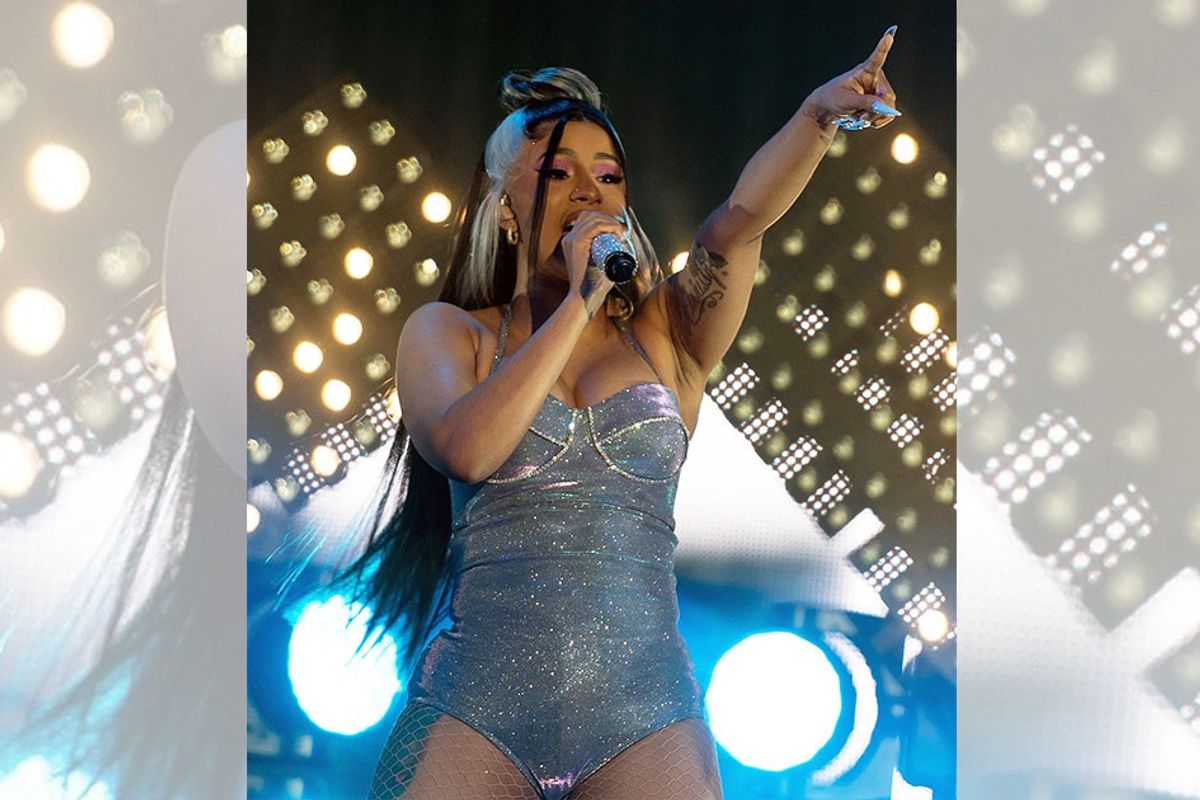 Wikipedia
We're almost at a point where it's more surprising if a celebrity doesn't have a story about how they were sexually harassed in the early parts of their career. The good thing is, gross behavior in what's supposed to be a professional workplace environment isn't flying anymore. It's because so many women have come forward, animatedly insisting that these experiences, while normal, are not acceptable. Now, we can add Cardi B to the roster of women lending their voices to stop inappropriate behavior.
On an episode of "Untold Stories of Hip Hop," Cardi B revealed she was sexually harassed during a photo shoot. "I went to shoot for this magazine and the photographer, he was trying to get close to me like, 'Yeah, you want to get in this magazine?' Then he pulled his dick out. I was so fucking mad, and I was just like, 'This is crazy.' I was actually fucking bugging," the rapper said. The incident happened early in her career.
---
Cardi B immediately left the photoshoot, and reported it to the magazine. The magazine, however, did nothing. "You know what's crazy? I told the magazine owner and he just looked at me like, 'So? And?'" she revealed. Cardi B did not mention the name of the magazine or the photographer.
Cardi B touched on the power dynamics that occur when you're just starting out. Some women are put in a position where they don't feel like they can say no. "When I see the #MeToo movement – there's girls from the hood I know that went through the same type of treatment. They make you feel like you got to do a certain type of thing. It happens every day."

Now, Cardi B doesn't hold back when it comes to sticking up for herself. The interviewer asked her if situations like this happen now that she's further along in her career. "Oh, hell no, I put you on blast on my Instagram," she replied.
How Did Cardi B Handle Her #Metoo Incident? | Untold Stories of Hip Hopyoutu.be
As if experiencing harassment wasn't bad enough, Cardi B was later accused of making up the story for attention. She denied it. This isn't the first time she's talked about what happened to her. "I BEEN TALK ABOUT THIS SHIT BEFORE I SPOKE TO ANGIE even on my mixtape," Cardi B said in a now deleted Instagram post. "Truth is this ain't nothing Far-fetch this shit still and stay happening." Do we really need to slam Cardi B for speaking out?

Cardi B mentioned the incident in an interview last year, without getting into specifics. "A lot of video vixens have spoke about this and nobody gives a fuck," she told Cosmopolitan. "When I was trying to be a vixen, people were like, 'You want to be on the cover of this magazine?' Then they pull their dicks out. I bet if one of these women stands up and talks about it, people are going to say, 'So what? You're a ho. It don't matter.'" In the same interview, Cardi B revealed she doesn't think predatory men are behaving better because they're suddenly "woke." They're just scared.
Cardi B is some kind of hero for just walking out of the photoshoot. When you're still trying to get your footing, speaking out isn't always the easiest thing to do. Because more women are speaking out, hopefully one day sexual harassment will be the exception, and not the rule.