popular
Brendan Fraser's teary reaction to a six-minute standing ovation is simply a must-watch
It's pure. It's uplifting. It's quintessential Brendan Fraser.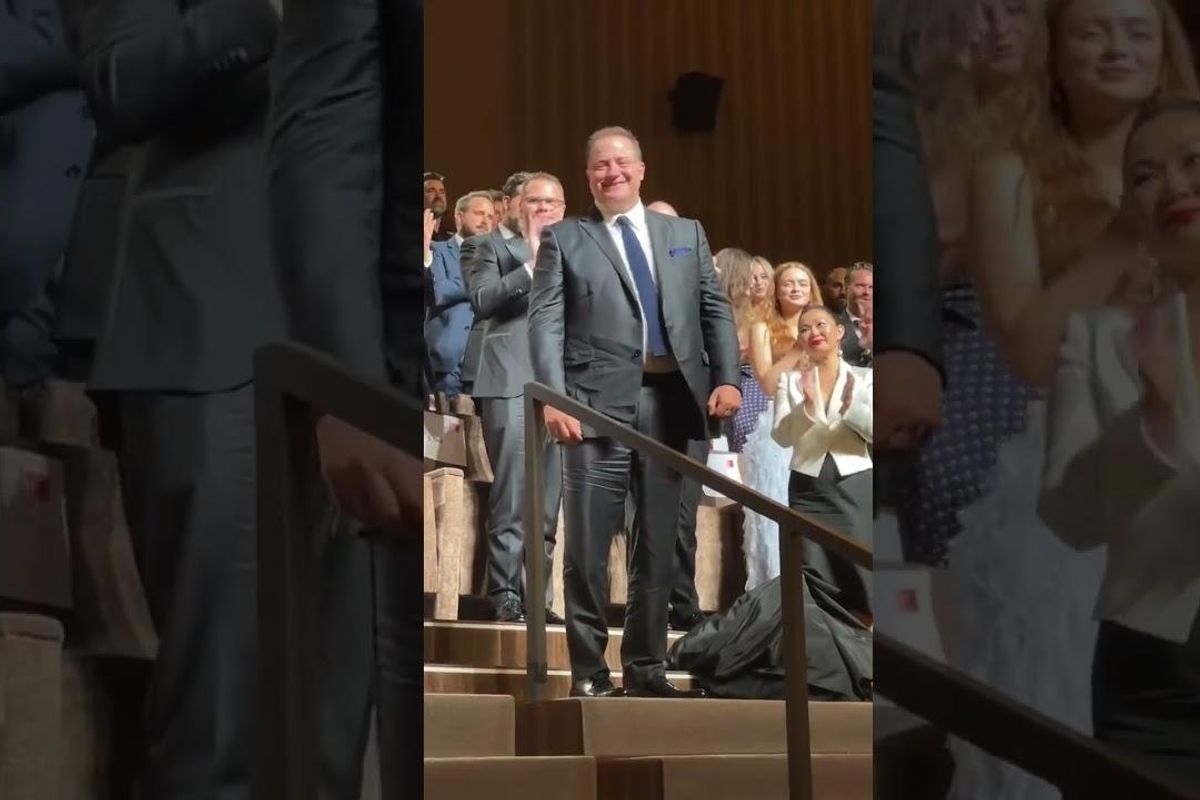 If anyone deserves a six-minute standing ovation, it's Brendan Fraser.
The actor's return into the spotlight with notable roles in "The Affair" and "Doom Patrol" is more than a career comeback. His courageous act of speaking up about a sexual assault that led to his long Hollywood hiatus inspired others to do the same.
As Fraser once again makes headlines, this time for his transformational role as Charlie, a 600-pound obese man in Darren Aronofsky's "The Whale," he returns to the public eye not only as a beloved celebrity, but as someone who has truly made it successfully through a harrowing emotional journey.
Fans have warmly welcomed his glorious return, which has on more than one occasion made Fraser get a bit choked up. Receiving nonstop thunderous applause at the Venice Film Festival on Sunday Sept. 4 was no different.
The now-viral video is a must-see. Fraser might have undergone a million transformations in one lifetime, but one thing remains unchanged—his endearing charm.
---
The clip, which has been viewed more than 15 million times, shows Aronofsky encourage a teary-eyed Fraser to take a bow. He obliges graciously, and then offers an adorable "aw shucks" kick to the crowd.
The standing ovation for #TheWhale was so enthusiastic, Brendan Fraser tried to leave the theater but the crowd's applause made him stay. #Venezia79 pic.twitter.com/ZZ0vbFX7Rl

— Ramin Setoodeh (@RaminSetoodeh) September 4, 2022
It's pure. It's uplifting. It's quintessential Brendan Fraser.
Fellow actor Dwayne Johnson also sent love to his former co-star after seeing the video, writing:

"Man this makes me so happy to see this beautiful ovation for Brendan. He supported me coming into his Mummy Returns franchise for my first ever role, which kicked off my Hollywood career. Rooting for all your success brother."
During a press conference for "The Whale," Fraser reflected that while he might have played the ultimate onscreen hero of the '90s, his role of Charlie in "The Whale" is "by far and away the most heroic that I have ever played because his superpower is to see the good in others and bring that out in them."
That level of empathy is what makes Fraser so remarkable. Life sometimes deals us an unkind hand. The choice is to become unkind ourselves or deepen our compassion. Fraser is living proof of what can happen with the latter option.