True
Often, parents of children with special needs struggle to find Halloween costumes that will accommodate medical equipment or provide a proper fit. And figuring out how to make one? Yikes.
There's good news; shopDisney has added new ensembles to their already impressive line of adaptive play costumes. And from 8/30 - 9/26, there's a 20% off sale for all costume and costume accessory orders of $75+ with code Spooky.
When looking for the right costume, kids with unique needs have a lot of extra factors to consider: wheelchair wheels get tangled up in too-long material, feeding tubes could get twisted the wrong way, and children with sensory processing disorders struggle with the wrong kind of fabric, seams, or tags. There are a lot of different obstacles that can come between a kid and the ability to wear the costume of their choice, which is why it's so awesome that more and more companies are recognizing the need for inclusive creations that make it easy for everyone to enjoy the magic of make-believe.
Created with inclusivity in mind, the adaptive line is designed to discreetly accommodate tubes or wires from the front or the back, with lots of stretch, extra length and roomier cut, and self-stick fabric closures to make getting dressed hassle-free. The online shop provides details on sizing and breaks down the magical elements of each outfit and accessory, taking the guesswork out of selecting the perfect costume for the whole family.
Your child will be able to defeat Emperor Zurg in comfort with the Buzz Lightyear costume featuring a discreet flap opening at the front for easy tube access, with self-stick fabric closure. There is also an opening at the rear for wheelchair-friendly wear, and longer-length inseams to accommodate seated guests. To infinity and beyond!
An added bonus: many of the costumes offer a coordinating wheelchair cover set to add a major boost of fun. Kids can give their ride a total makeover—all covers are made to fit standard size chairs with 24" wheels—to transform it into anything from The Mandalorian's Razor Crest ship to Cinderella's Coach. Some options even come equipped with sounds and lights!
From babies to adults and adaptive to the group, shopDisney's expansive variety of Halloween costumes and accessories are inclusive of all.
Don't forget about your furry companions! Everyone loves to see a costumed pet trotting around, regardless of the occasion. You can literally dress your four-legged friend to look like Sven from Frozen, which might not sound like something you need in your life but...you totally do. CUTENESS OVERLOAD.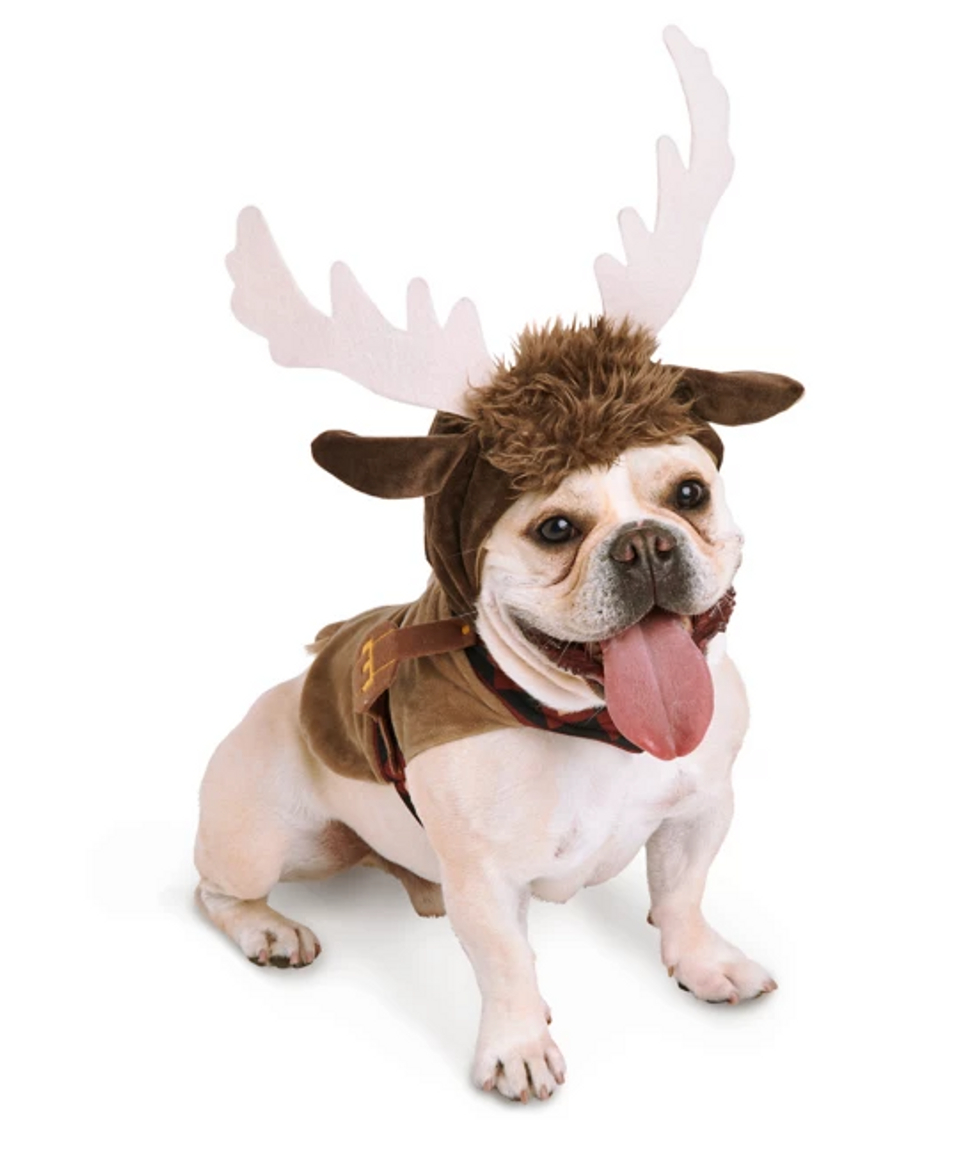 This year has been tough for everyone, so when a child gets that look of unfettered joy that comes from finally getting to wear the costume of their dreams, it's extra rewarding. Don't wait until the last minute to start looking for the right ensemble!
*Upworthy may earn a portion of sales revenue from purchases made through affiliate links on our site.
From Your Site Articles
Related Articles Around the Web
In the Pacific Northwest, orca sightings are a fairly common occurrence. Still, tourists and locals alike marvel when a pod of "sea pandas" swim by, whipping out their phones to capture some of nature's most beautiful and intelligent creatures in their natural habitat.
While orcas aren't a threat to humans, there's a reason they're called "killer whales." To their prey, which includes just about everything that swims except humans, they are terrifying apex predators who hunt in packs and will even coordinate to attack whales several times their own size.
So if you're a human alone on a little platform boat, and a sea lion that a group of orcas was eyeing for lunch jumps onto your boat, you might feel a little wary. Especially when those orcas don't just swim on by, but surround you head-on.
Watch exactly that scenario play out (language warning, if you've got wee ones you don't want f-bombed):
I would've shit my pants https://t.co/eJa6GDyNkk

— Eye- (@Eye-)1632579048.0
Ummm, yeah. An orca sighting is one thing, but this is a whole other story. Orcas have been known to knock large prey off of icebergs, so the whole "orcas don't hurt humans" thing doesn't feel super reassuring in this scenario.
The footage came from TikTok user @nutabull, whose now-deleted account stated she was from Vancouver Island.
The second video is even more intimidating.
The viral video sparked a debate about whether the sea lion should be kicked off the boat or not. The woman kept telling the sea lion it "had to go" with a frank "Sorry, buddy, that's life," message, though she never actively tried to push it off. Many commenters joked about yeeting the sea lion off the boat to avoid a potentially disastrous encounter with the orcas. Others were on #teamsealion, saying they wouldn't have the heart to boot the poor thing.
This part of the video: The Sea Lion jumps back into the water, tries to jump back up when chased by the Orcas, and… https://t.co/V87R9E7HrI

— Jermaine (@Jermaine)1632651277.0
The reality is orcas eat sea lions—the circle of life and whatnot. Most of us just don't find ourselves in the middle of that circle, having to figure out whether the apex predators surrounding our boat are going to patiently wait for their lunch to come back or take it upon themselves to bump it back into the water.
Thankfully for the woman, the sea lion seemed to decide on its own that its options were limited and dove back in to take its chances with the orcas. But phew, that encounter would be harrowing for just about anyone.
Best of luck, sea lion. Hope you're an exceptional swimmer.
Photo courtesy of Macy's
True
Did you know that girls who are encouraged to discover and develop their strengths tend to be more likely to achieve their goals? It's true. The question, however, is how to encourage girls to develop self-confidence and grow up healthy, educated, and independent.
The answer lies in Girls Inc., a national nonprofit serving girls ages 5-18 in more than 350 cities across North America. Since first forming in 1864 to serve girls and young women who were experiencing upheaval in the aftermath of the Civil War, they've been on a mission to inspire girls to kick butt and step into leadership roles — today and in the future.
This is why Macy's has committed to partnering with Girls Inc. and making it easy to support their mission. In a national campaign running throughout September 2021, customers can round up their in-store purchases to the nearest dollar or donate online to support Girls Inc. and empower girls throughout the country.

Kaylin St. Victor, a senior at Brentwood High School in New York, is one of those girls. She became involved in the Long Island affiliate of Girls Inc. when she was in 9th grade, quickly becoming a role model for her peers.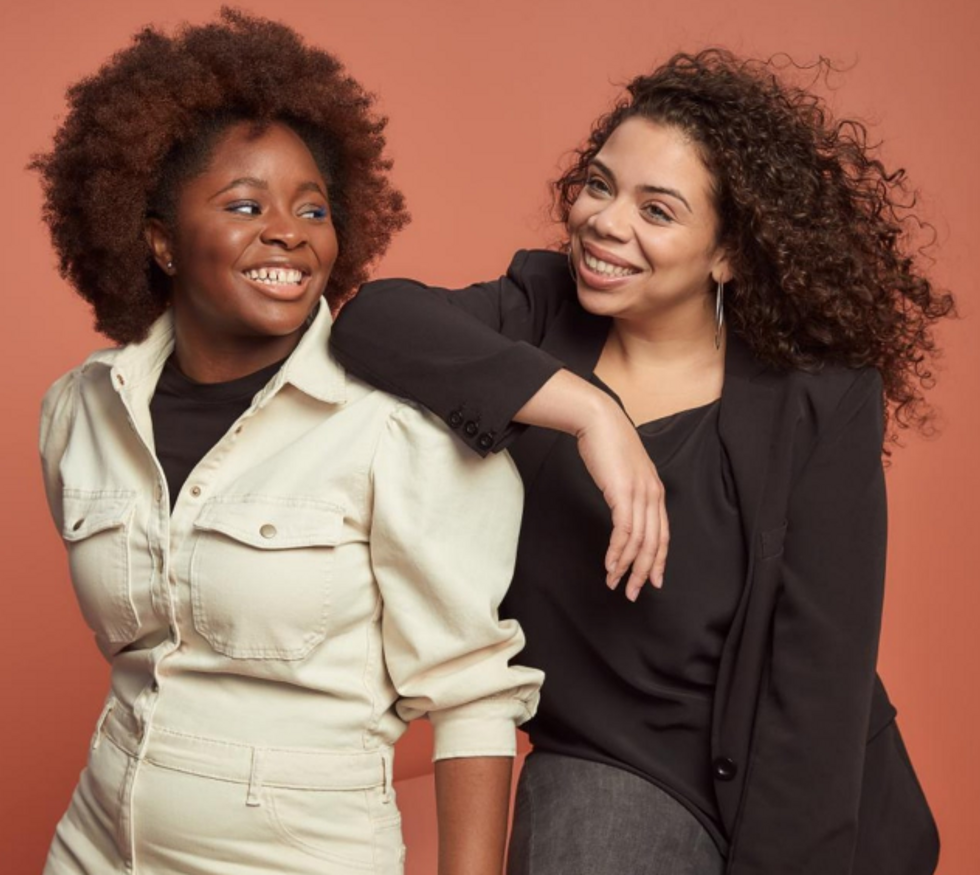 Photo courtesy of Macy's
Within her first year in the organization, she bravely took on speaking opportunities and participated in several summer programs focused on advocacy, leadership, and STEM (science, technology, engineering and math). "The women that I met each have a story that inspires me to become a better person than I was yesterday," said St. Victor. She credits her time at Girls Inc. with making her stronger and more comfortable in her own skin — confidence that directly translates to high achievement in education and the workforce.
In 2020, Macy's helped raise $1.3 million in support of their STEM and college and career readiness programming for more than 26,000 girls. In fact, according to a recent study, Girls Inc. girls are significantly more likely than their peers to enjoy math and science, to be interested in STEM careers, and to perform better on standardized math tests.
That's huge.
The benefit to girls like Kaylin causes a positive ripple effect through communities because often, once girls finish the program with Girls Inc., they continue to give back through mentorship. Just this past fall, for example, Kaylin was awarded the 2020 Girls Inc. of Long Island Scholarship and honored at their annual gala for exemplifying the mission of the organization. Kaylin is a natural leader with goals to advance her education and to continue inspiring and empowering girls in her community, and by shopping at Macy's, you can help other young women follow in her footsteps.
"Their Bold Future Leader meetings have prepared me for my future and taught me not to be afraid to put myself out there...I have had amazing opportunities to make new friends and have established relationships with such incredible women," said St. Victor.
The future really is female.
Now through September 30th, 2021, as you shop at Macy's, be sure to round up your in-store purchase to the nearest dollar and donate your extra change to support Girls Inc. — making it easier than ever before to help inspire today's generation of girls to become tomorrow's leaders.
Get stories worth sharing delivered to your inbox