Health
6 too-real comics show what happens when work gets too heavy
Finding a good balance between working and relaxing can be difficult, but it doesn't have to be.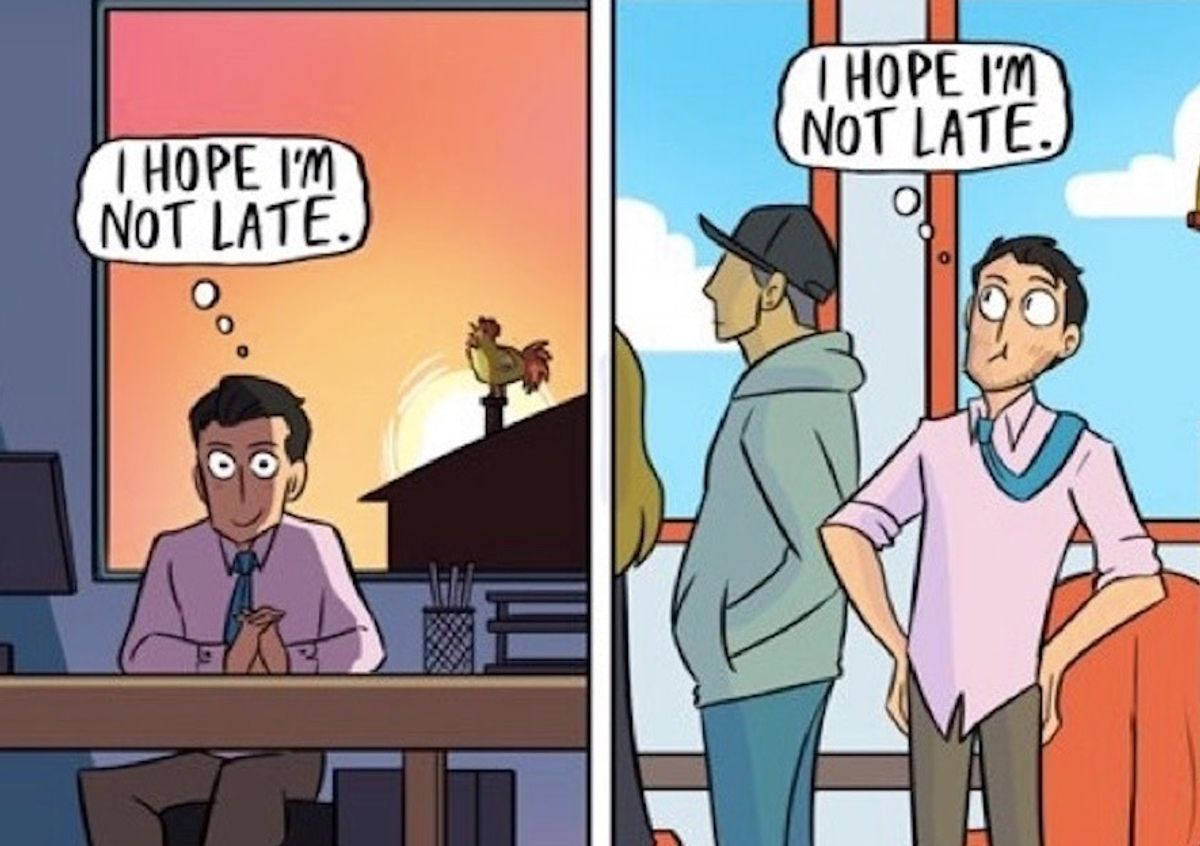 Image courtesy of College Humor


Everyone gets antsy about their jobs sometimes.
Maybe you notice you're less motivated than usual. Maybe you acknowledge that you're no longer going the extra mile, and you're not quite sure why. Maybe professionalism is a term you've long since forgotten.
For many of us, the struggle can be so, so real. That's why Willie Muse wrote these all-too-relatable comics for College Humor, illustrated by Karina Farek.
---
These six funny comics perfectly illustrate what a typical first day at your job looks like versus the 101st day:
1. Who doesn't look at at least one viral video a day?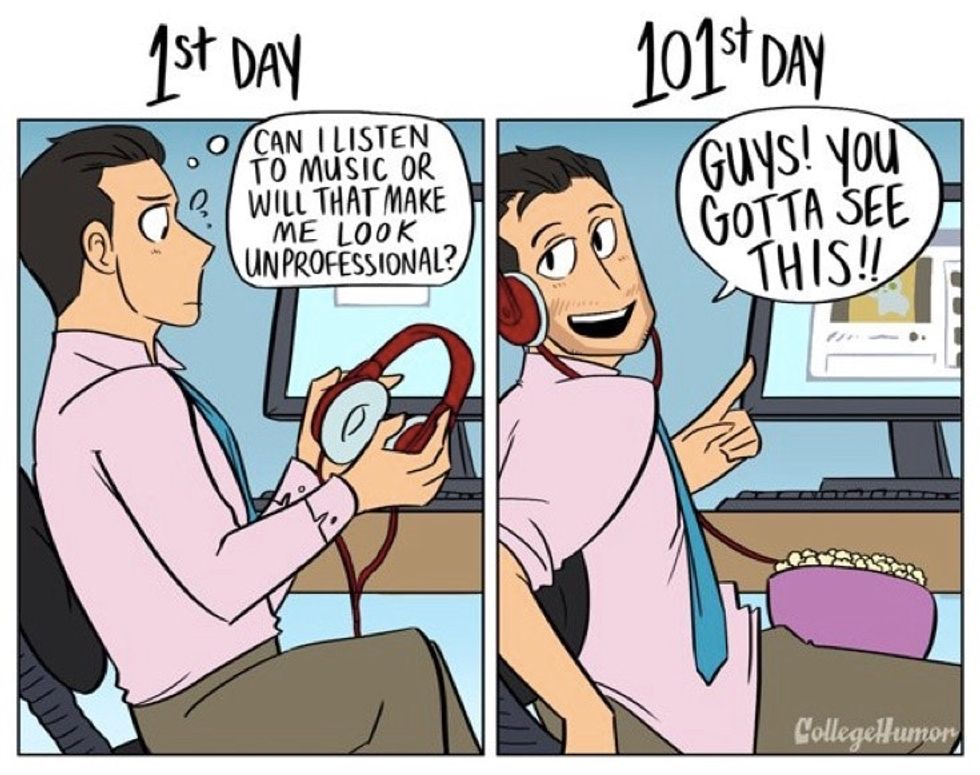 To tune or not to tune.
Image courtesy of College Humor
2. You suddenly find the time to fit in a breakfast sandwich.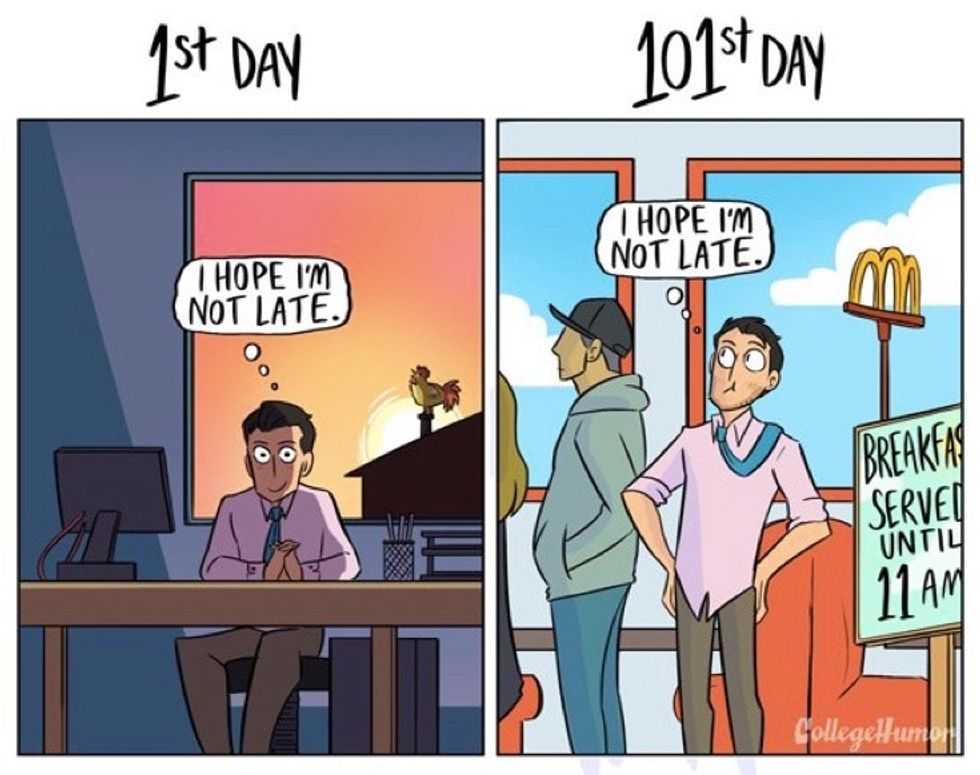 How do you miss out on a breakfast quickly served?
Image courtesy of College Humor
3. You go from wanting your boss's approval to hating his or her guts.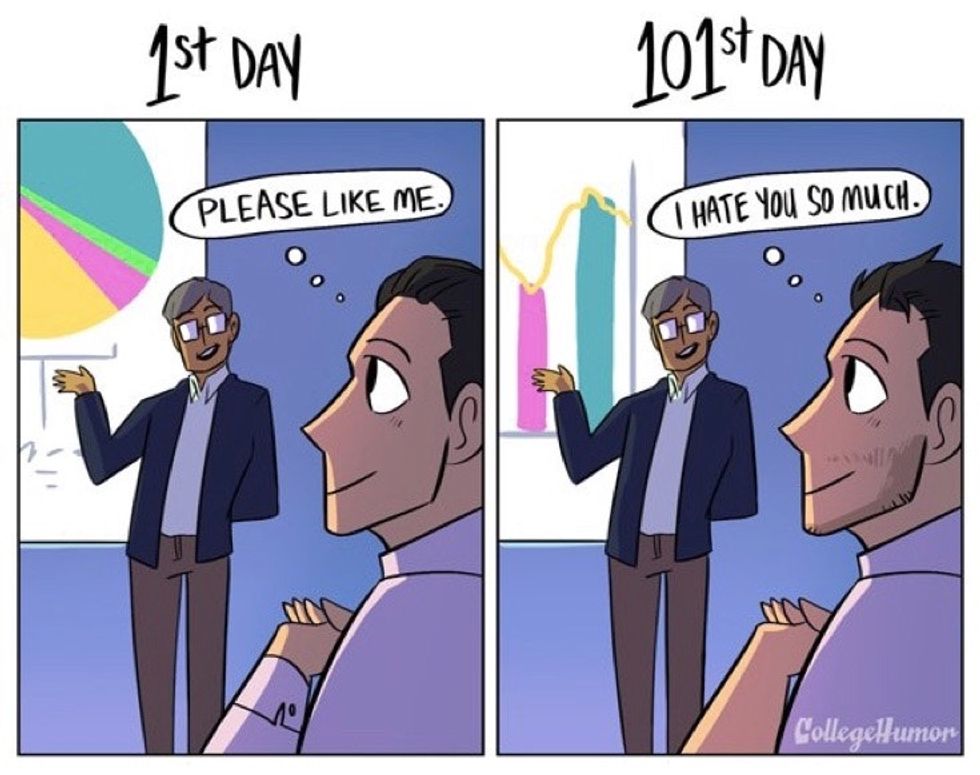 Getting to know your coworkers...
Image courtesy of College Humor
4. All the details that were once so important become nuisances.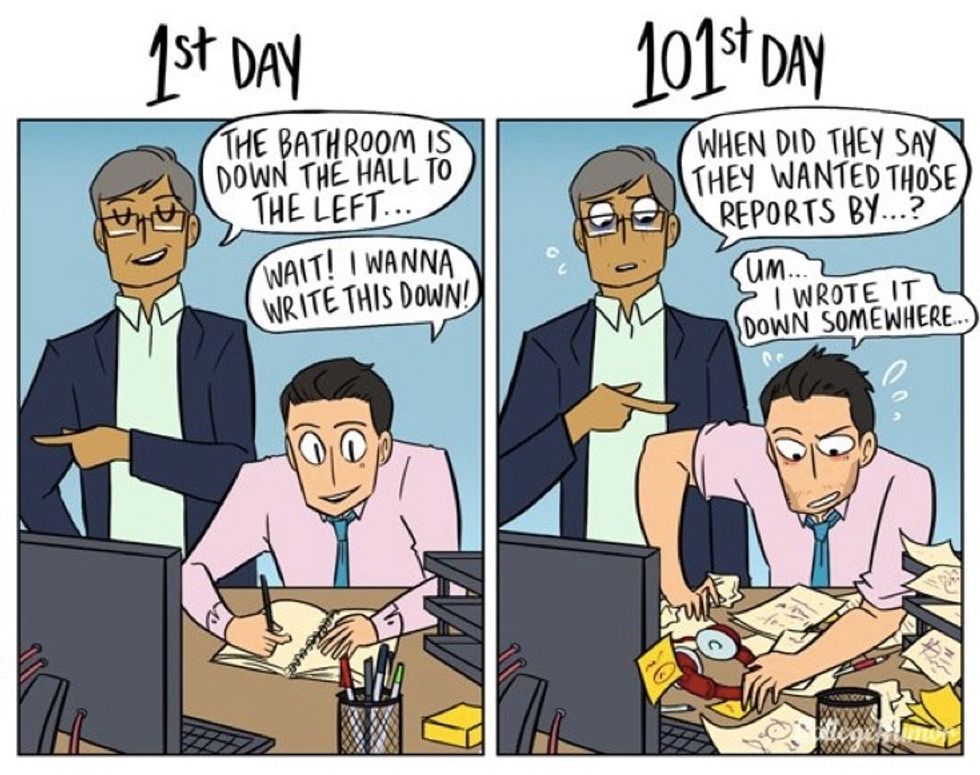 An evolution in responsibility and ethics?
Image courtesy of College Humor
5. Your (lack of) motivation can take you from hero to zero — quick!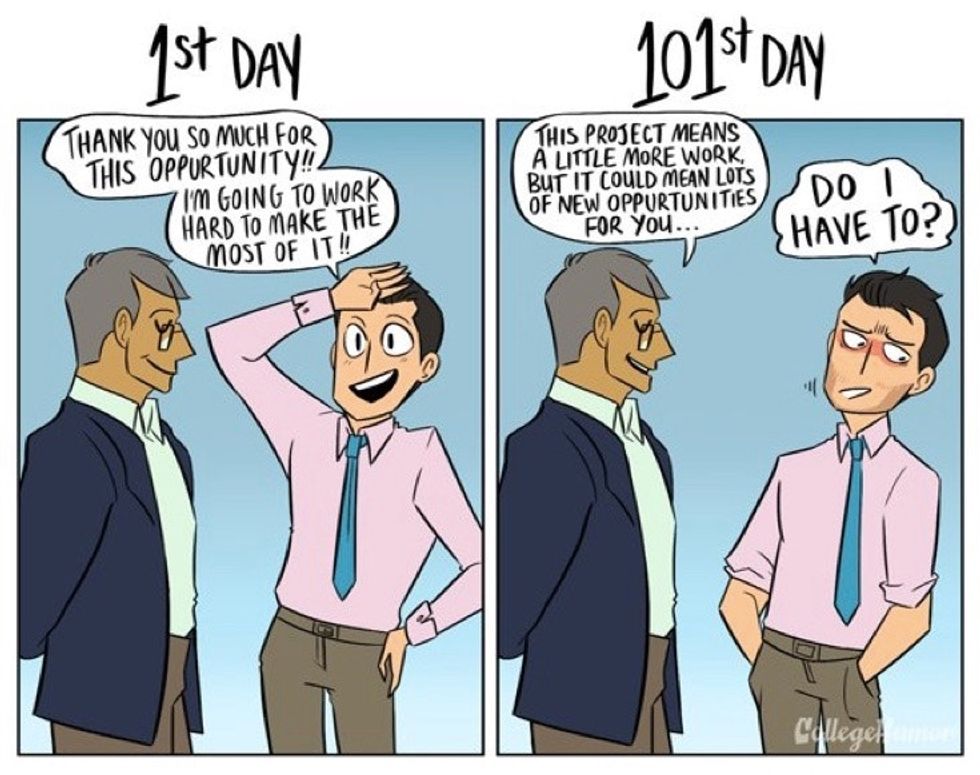 When an opportunity evolves into a responsibility.
Image courtesy of College Humor
6. And you most certainly DO NOT want to end up like this.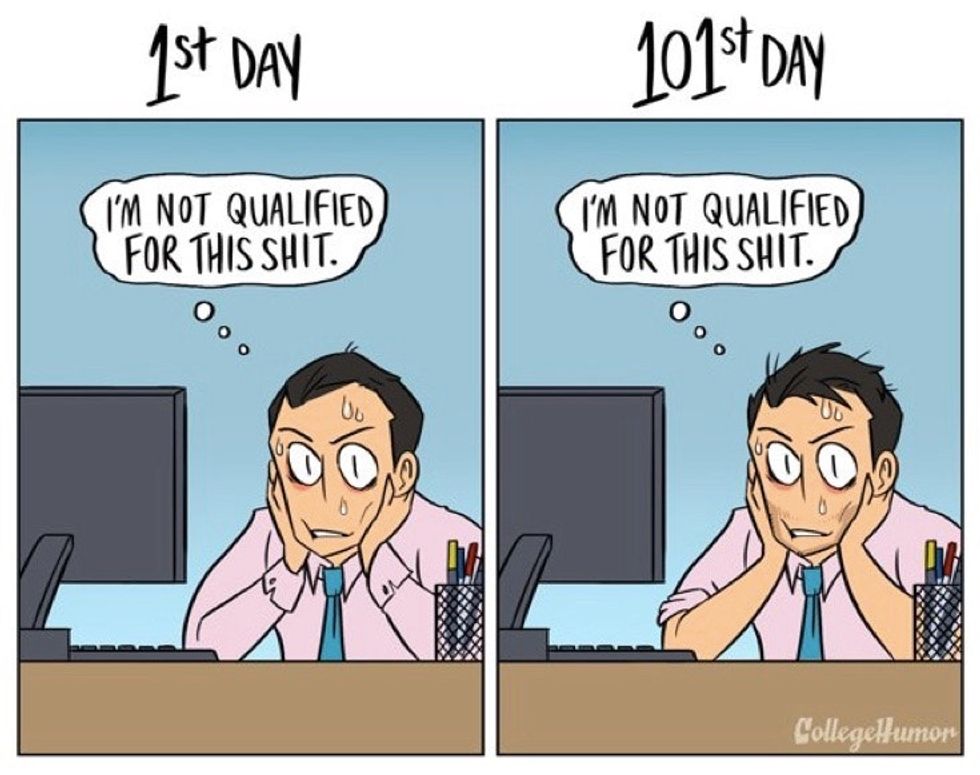 Getting on the right side of fear.
Image courtesy of College Humor
Let's be real: These comics are funny, but they also aren't ideal.
In a perfect world, we'd all have jobs that still look and feel like Day 1 on Day 101. And one of the only ways to get there is to intentionally strive for a life that's full of work-life balance. We really do have the power to not let things play out like this.
What can we do?
At a most basic level, we can make sure we're getting enough sleep, eating well, and doing at least a little exercise. We also shouldn't underestimate the benefits of detaching from computer screens and smartphones every once in a while. Plus, we can also minimize our stress levels by not multitasking and instead concentrating on one task at time.
The most overlooked advice for maintaining a healthy work-life balance is to actually take time off.
Disconnect from your daily work routine. Make a conscious effort to recharge.
Perhaps if we dedicate more time to enjoying life outside of work, there's more of a chance that we'll be on Day 1 for months, feeling grateful for our jobs rather than impatiently waiting for the clock to strike 5. Let's get to it!
This article originally appeared on 10.25.16