Pop Culture
Viola Davis gets candid about forgiving her abusive father
"Forgiveness is not pretty … it is not a Thursday-night lineup on ABC."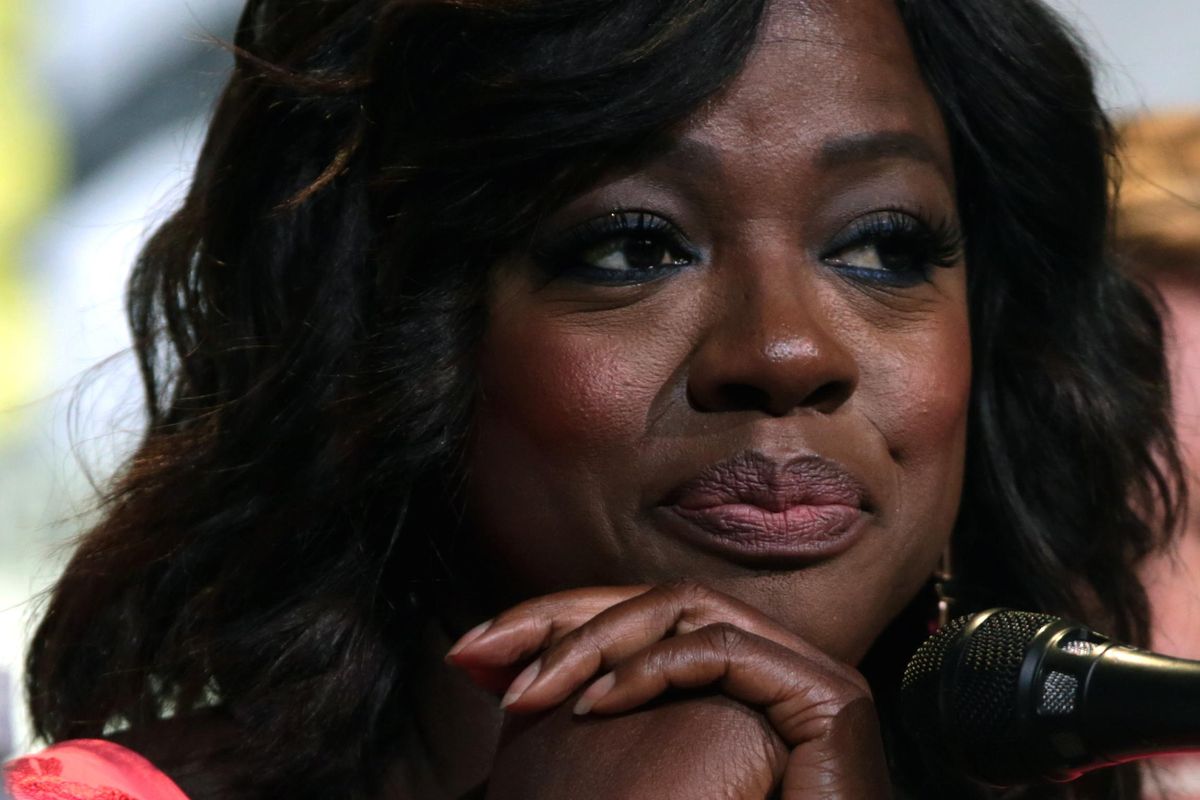 While discussing her new memoir "Finding Me" with People magazine, Viola Davis hinted at one of the book's main themes: the power of forgiveness.
Forgiveness is loosely defined as releasing resentment toward those who have harmed us. Most of us are at least somewhat familiar with how healing it can be. But what does forgiveness actually look like? What does it feel like? What do we do once we have forgiven?
During the interview, Davis shared a lot about her childhood: growing up in poverty, enduring bullying and even having an abusive parent.
Davis witnessed her father, Dan, regularly beat her mother Mae Alice during their 48 years of marriage.
---
However, before dying of pancreatic cancer in 2006, something changed within him. "My mom said he apologized to her every single day. Every single day, he rubbed her feet."
And in that act of absolution between her parents, Davis realized that "forgiveness is not pretty … life is not a Thursday-night lineup on ABC. It is messy."
Indeed, forgiveness does not equate to a fairytale ending. It doesn't guarantee an end to pain. And it rarely happens effortlessly, or even quickly. It takes work, which can be seen as further unfairness.
Accepting the messiness allowed Davis to accept both realities. "He did hurt me then, but love and forgiveness can operate on the same plane as anger."
Davis chose to see her father not as a villain, but as a human, flawed and imperfect but also willing and loving. She chose to embrace it all with empathy.
"My dad loved me. I saw it. I felt it. I received it, and I took it," Davis told People. "For me, that's a much better gift and less of a burden than going through my entire life carrying that big, heavy weight of who he used to be and what he used to be and what he used to do.
"That's my legacy: forgiving my dad," she added.
Forgiveness is just as much about what we gain as what we give up. By shedding our identity as victim, life can once again be a series of choices. And in the process, we remember that now—in the present moment—we are free to make our own decisions. For those suffering from childhood trauma and seeking to break toxic generational patterns, this can be an invaluable gift.
"It's given me an extraordinary sense of compassion. It's reconciling that young girl in me and healing from the past—and finding home."

Davis, now happily married for nearly 20 years, has learned to cherish every part of her journey.
"I count it all as joy. I do. All of those things happened to me, but I own it. And it's a part of who I am."
Power and strength are attributes the award-winning actress is often associated with in her work, but after hearing her life story, it sounds like these qualities were also learned and developed through daunting challenges.
It takes courage to forgive, but as Davis exemplifies, it can fortify our spirit in profound ways. We might not all go on to star on the stage and screen, but perhaps we can all stand to live our own lives a bit more untethered.