Identity
Utah Republican risks political career by speaking out against party's transgender sports bill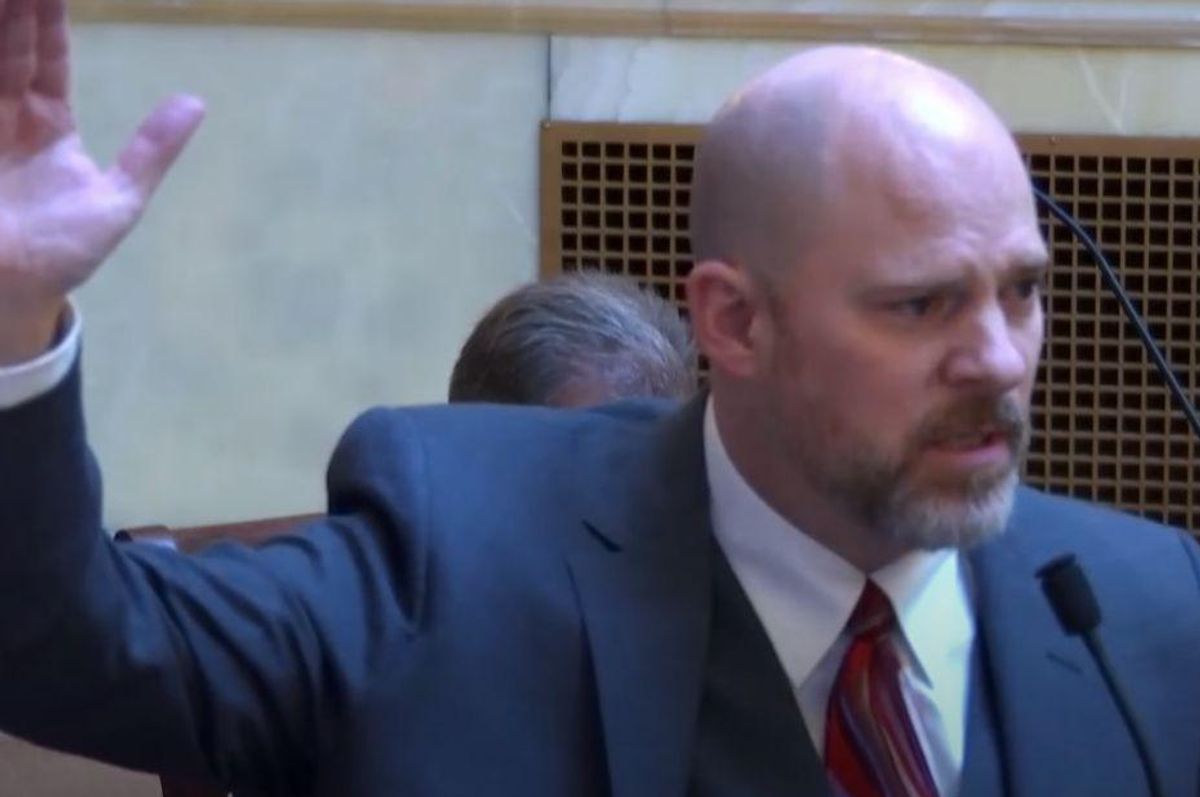 We live in an era of hyperpartisanship in the U.S., one that is shaking the very foundations of our democratic experiment. It's exactly the scenario George Washington tried to warn us about in his farewell address when he called "the Spirit of Party" our "worst enemy," which would eventually lead to "the ruins of public liberty."
Politicians are so entrenched in partisanship that it's rare to see an elected official take a moral stand that goes against the party line. When we do see it, it's often from a politician who doesn't have much to lose—someone who is retiring or isn't up for reelection soon enough for their going against the grain to impact their career.
But every once in a while we see an elected official truly take a risk to do what they believe is right. Such is the case with Utah state senator Daniel Thatcher, who is up for reelection this year and who spoke out against a state bill banning transgender kids from playing sports that align with their gender identity.
---
The bill, which did not receive any public input or debate, was amended in the final hours of the legislative session to create the all-out ban on transgender girls competing in girls' sports, and was passed in the Utah House and Senate earlier in March. However, it hit a road bump when Utah's Republican governor Spencer Cox vetoed it, citing multiple issues with the bill, including the fact that out of the 75,000 high school athletes in Utah, four are transgender—and only one is a trans girl.
"Four kids and only one of them playing girls sports," Governor Cox wrote. "That's what all of this is about. Four kids who aren't dominating or winning trophies or taking scholarships. Four kids who are just trying to find some friends and feel like they are a part of something. Four kids trying to get through each day. Rarely has so much fear and anger been directed at so few."
He also pointed out that 86% of trans youth report suicidality and 56% of trans youth have attempted suicide.
"I am not an expert on transgenderism," he wrote. "I struggle to understand so much of it and the science is conflicting. When in doubt however, I always try to err on the side of kindness, mercy and compassion. I also try to get proximate and I am learning so much from our transgender community. They are great kids who face enormous struggles … I don't understand what they are going through or why they feel the way they do. But I want them to live."
Supporters of transgender rights praised Governor Cox for vetoing the bill, despite knowing the veto would most likely be overridden by the legislature. Four out of Utah's 74 Republican legislators voted against overriding the veto, but of those four, only Daniel Thatcher is up for reelection. He already has three opponents from his own party lined up to run against him in the primaries, according to the Salt Lake Tribune, so going against the party line—especially on a highly visible issue—poses a real political risk for him.
But Thatcher shared that he was willing to take that risk and explained his reasons for opposing the veto on several grounds. For one, he said, it's unconstitutional. He pointed out that the conservative-weighted Supreme Court, in a 6-3 decision written by Neil Gorsuch, ruled that sex includes gender identity. Second, he said it would be a waste of money, especially since there's no way it would stand. Third, it harms the transgender community—people he has worked closely with and has grown to love in his work as a suicide prevention advocate. Fourth, despite attempting to protect girls and competition integrity, this bill actually harms girls, putting them in a position to constantly have their femininity called into question and their bodies put under more scrutiny than they already are.
Watch him speak on the bill to his colleagues in the Senate:
"And if I lose my race, I lose my race standing for what I believe in, like I always have," he said. "In my world, conservative doesn't mean turning your back on your principles."
Thatcher knew his vote wasn't going to change the outcome, and he could easily have voted along with his party or even simply abstained. But he chose the path of integrity. With multiple states proposing and passing legislation specifically targeting transgender people in various ways, we need to see more of this kind of open-heartedness and moral courage. Imagine how different our country would be with more politicians who stand for principle before political party, and more elected officials willing to put what's right ahead of their own political ambitions.
The Utah bill goes into effect July 1.