Podcast
Upworthy Weekly podcast: 'Gay' dog adopted, the spanking debate, things men universally love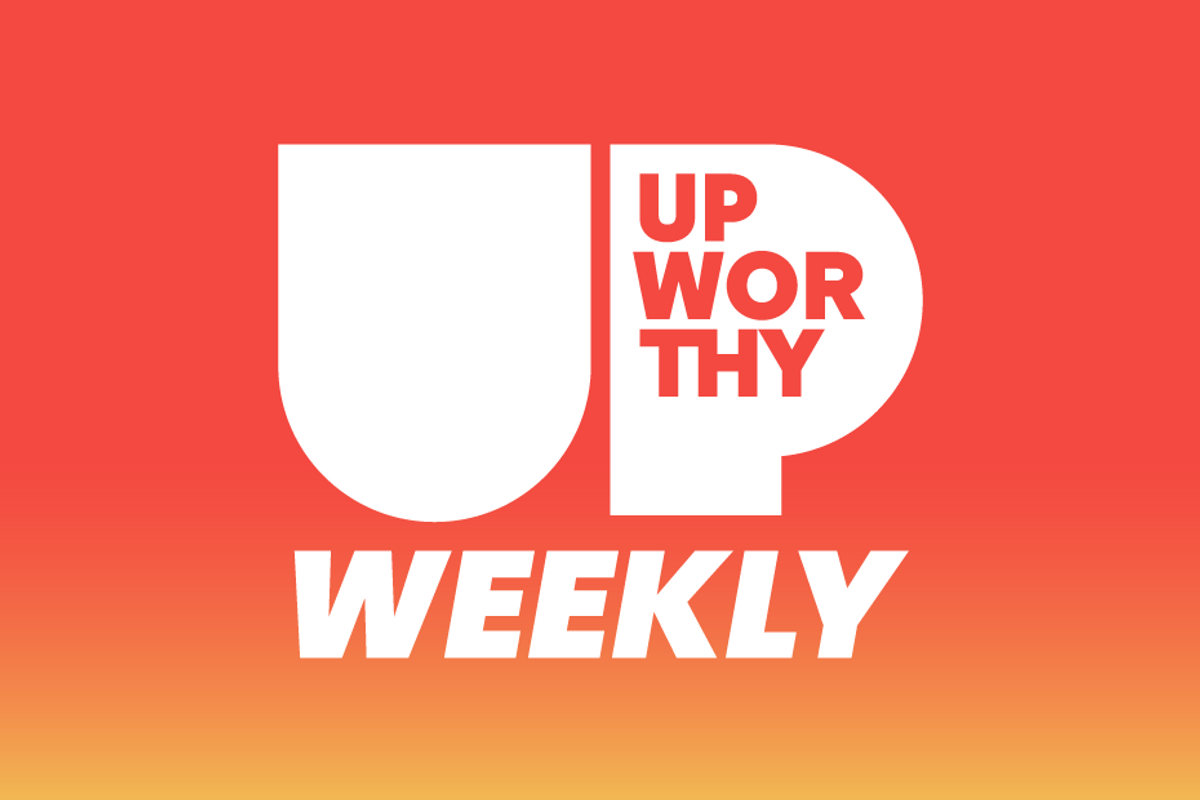 What are Alison Rosen and Tod Perry talking about this week? A couple adopts a dog surrendered by its owner for being "gay." Wales just outlawed spanking your kids. A woman goes viral for asking what men "universally love" and Tom Hanks crashes a wedding.
Plus, Tod talks to writer Max Patrick Schlienger on the perils of social media addiction.
Subscribe now on Apple Podcasts, Google Podcasts, Spotify, Stitcher, or iHeart Radio.
---