Pop Culture
The much anticipated 'Wakanda Forever' trailer dropped and people are having big feelings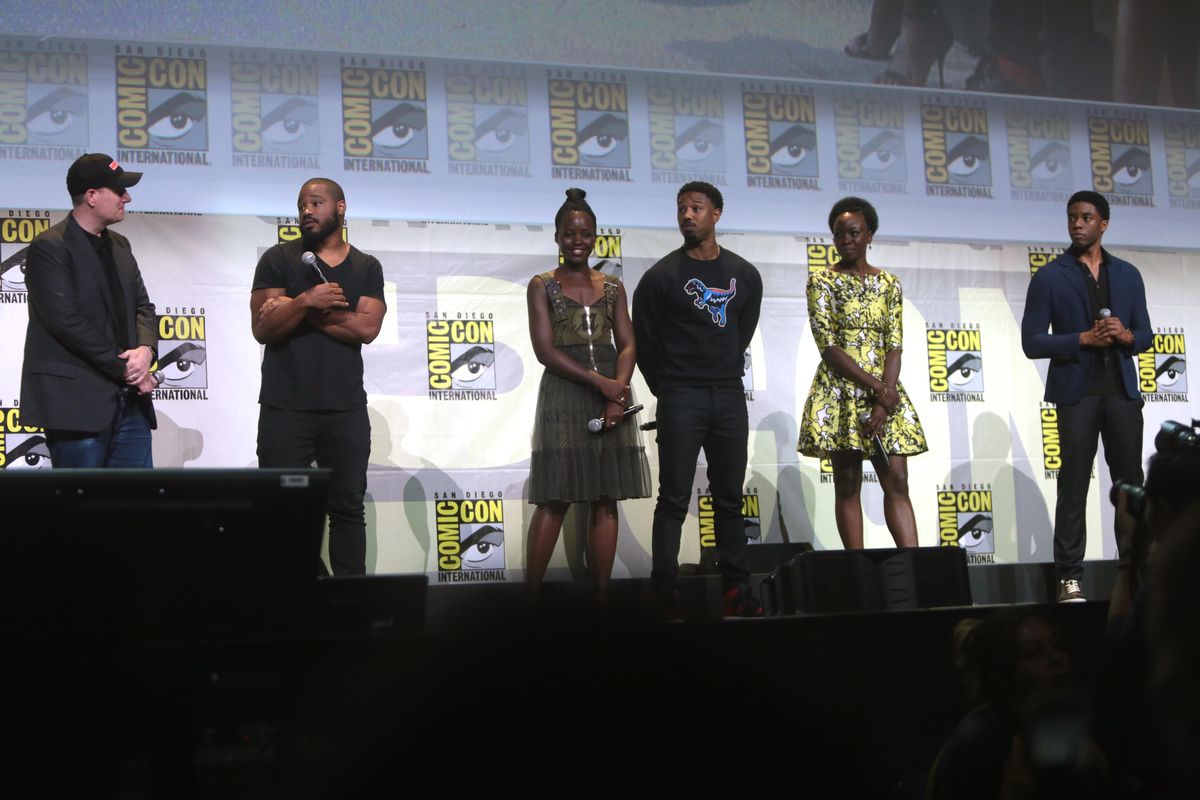 The first trailer was just released for "Black Panther: Wakanda Forever" and I, along with many others, am having some big feelings about the sequel to 2018's "Black Panther." The original film's star, actor Chadwick Boseman, died in 2020 after a long secret battle with colon cancer. There was concern around how the franchise would go on without him donning the black catsuit once more, and while the trailer doesn't give away who replaces Boseman as Black Panther, it does invoke emotions as the now female-driven cast seemingly prepares for war.
---
Even musically, you can feel a shift in the film's direction as Lupita Nyong'o, who plays Nakia, stands at the shoreline as Bob Marley's "No Woman, No Cry" plays, sung soulfully by singer Tems, at the opening of the trailer. The song then merges into Kendrick Lamar's "Alright" as a foreshadowing of things to come. It could be the fact that viewers know Boseman passed away or that Black Panther felt the wrath of Thanos in "Avengers: Infinity War." Either way, the strong presence of female energy feels fitting and the mural of T'Challa just adds to the feeling.
But let's be real, the women in "Black Panther" were always self-sufficient, intelligent and exceptional warriors, so watching the clips of them preparing to fight and taking charge falls in line with what you'd expect. In case you need more convincing that people are here for this female-driven movie, check out some of the comments across social media.
On Twitter, the comment thread under the official trailer is filled with gifs of people crying. One commenter, Jason Carreras, said "Tears...what an emotional scene from Angela Bassett," referring to a scene in the trailer when she asserts she is "queen of the most powerful nation in the world" and her entire family is gone. Scorpiogirl2 wrote, "I've been crying for a half an hour now, the tribute to Chadwick, this strong cast, just all of it has me so emotional, we are getting another great movie yall. November can't come fast enough #WakandaForever #blackpantherwakandaforever." Comments like these have flooded Twitter, Instagram and Facebook feeds.
A commenter on Facebook, Joshua John Flores Orongan, reflected, "No trailer has made me cry but this is an exception. The camera shots, the songs, the reveal of Atlantis, Namor, and Iron Heart. I love how this is a tribute to Chadwick Boseman and at the same time the sequel to the first Black Panther movie. This trailer is epic. Wakanda Forever!!!"
This movie is going to make just about everyone an emotional mess. The way the death of Boseman is handled and he is honored in the trailer is likely only a preview of what's to come. "Black Panther: Wakanda Forever" will be released November 11. In the meantime, I'm going to go grab a tissue.