LQBTQIA+
Hockey team entirely made up of trans and nonbinary people compete across US
They are creating a space that allows people to be themselves while participating in a sport they love.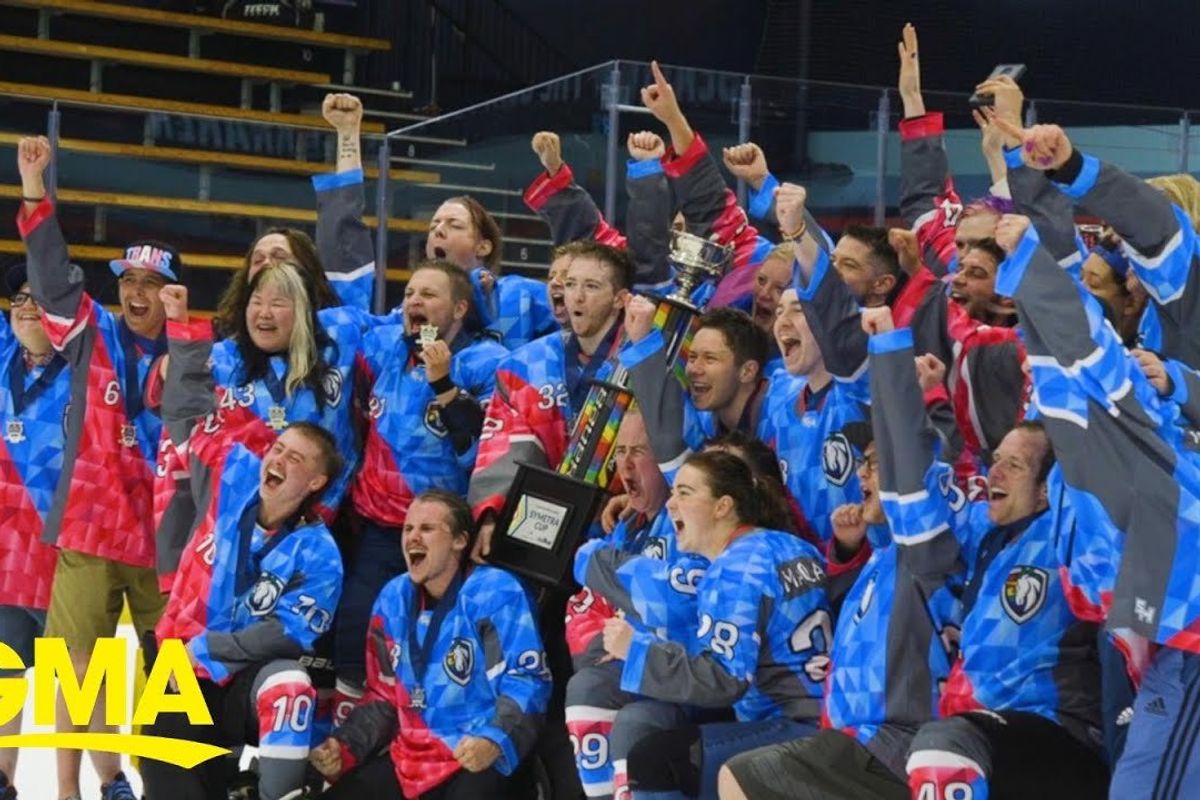 www.youtube.com
Many people played sports growing up and some continue to play as adults on recreational teams in their cities. Usually teams are split between girls and boys, even as adults but there's one team out there creating a safe space for transgender players. Team Trans is a hockey team made up of hundreds of people and they play competitively in LGBTQ tournaments across the country.
According to one of the players, Team Trans is an international collective of players that identify as trans or nonbinary. Recently there has been more and more legislation surrounding trans rights and issues, including the ability for trans youth and adults to play sports.
But with Team Trans, the members are able to create a safe environment for trans and nonbinary people to compete in a sport that they enjoy. There's no one telling them who can and can't play on their team based on someone else's opinion. They make the rules and they're having fun.
---
When the team sat down with Good Morning America, some of the members discussed the importance of Team Trans and how it changed their lives.
"I actually stopped playing hockey when I began my transition. The first time I stepped back on the ice was in Las Vegas with Team Trans and it reignited my love for the sport," Keira Wiele tells GMA. "It was a life changing experience for me and continues to be a life changing experience for me."
"We're doing this for joy. We're doing this to have fun. That's it. That's all it is," Sarah Antaya says. "We just want to exist and we want to do all of these fun things in our amazing world that all of us want to do."
You can watch the entire interview below: