Right now, we live in a country where it's estimated there may be more guns than people.
The southeast Asian nation of Indonesia doesn't just stretch across some 17,000 islands. It also straddles multiple tectonic plates.

Indonesia is home to more active volcanoes than any other country in the world — around 130 of them, in fact. Since 1900, nearly 20,000 people have been killed by volcanos in the area around Indonesia.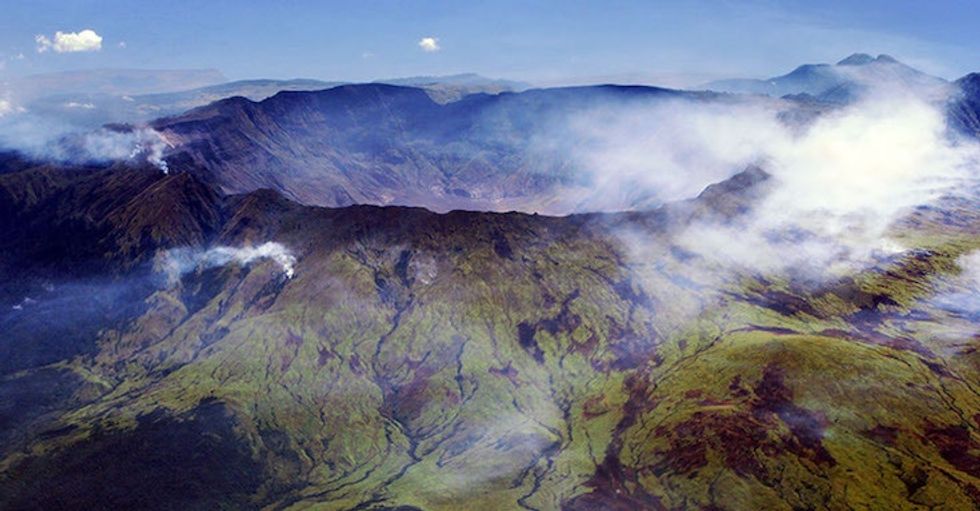 More