Lewis Miller is one of the most sought-after floral designers in the country.
His work is more than bouquets in corner shops or farmers markets; they're lavish works of living art for major events, like fashion shows, galas, and other larger-than-life spectacles.
Plus 7 more jaw-dropping mesh sculptures by artist Edoardo Tresoldi.
The crypt beneath the church dates back even further, possibly all the way to the sixth century, and the relics of Laurence of Siponto, the patron saint of Manfredonia, were stored beneath the church's high altar.
A seventh century painting of the Virgin of Siponto was hung there as well — at least, until an earthquake struck in the 13th century, destroying the structure at the front of the church.
Most Shared
Get stories worth sharing delivered to your inbox
This ghostly statue marks the site of a often overlooked, but devastating natural disaster — one that is sadly still ongoing.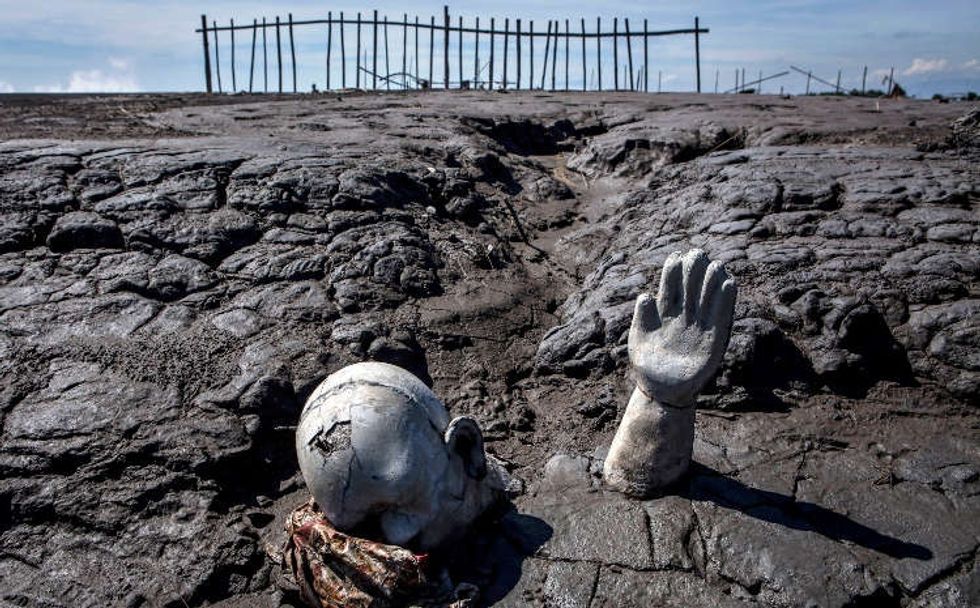 Heroes