Science
Sustainably good news: Recycling is getting better and this family is showing us how
What if instead of focusing on what isn't working, we looked at these stories as an invitation to do better?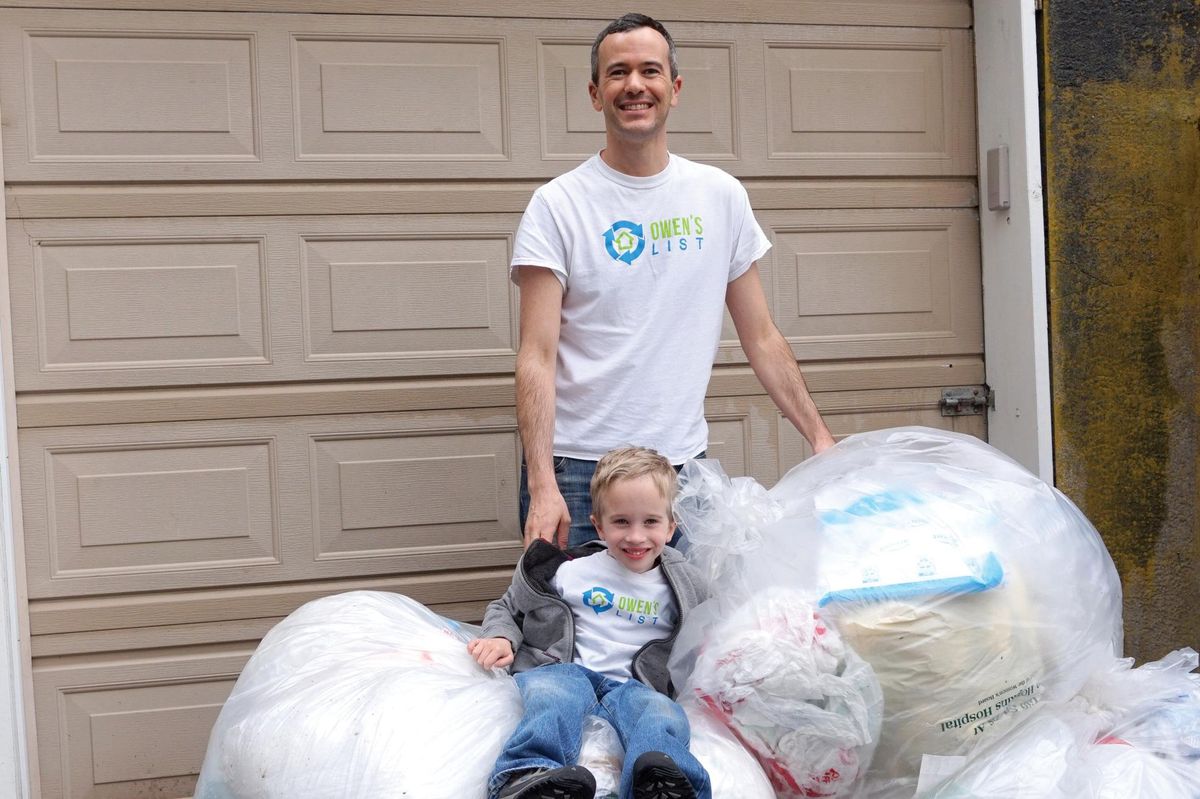 Via Ridwell
There is no shortage of dire news about the state of modern recycling. Most recently, this NPR article shared the jaw-dropping statistic that about 5% of all plastics produced get recycled, meaning the rest of it ends up in landfills. While the underlying concerns here are sound, I worry that the public narrative around recycling has gotten so pessimistic that it will make people give up on it entirely instead of seeing the opportunities to improve it. What if instead of focusing on what isn't working, we looked at these news stories as an invitation to do better?
---
This question isn't rhetorical for me; it's been the motivation behind how I've spent the past five years of my life. It started when my son Owen asked me how we could recycle our dead batteries where we live in Seattle. After making a few phone calls and realizing how complicated it was, we made it a weekend project to pick up our neighbor's batteries along with other hard-to-recycle items.This novel approach of having your hard-to-recycle stuff "carpool" with your neighbors quickly caught on in Seattle. Our rapidly growing community was looking at their junk drawers with new eyes, felt inspired to be part of something bigger, and kept asking what else we could pick up.
This enthusiasm turned my family's passion project into Ridwell, a company whose mission it is to make it easy to deal with hard-to-recycle materials like plastics, light bulbs, batteries, & more. We pick up where curbside recyclers leave off, providing our members in six states with a way to recycle and reuse materials right from their doorsteps. In 2022 alone, our community kept more than one million pounds of hard-to-recycle plastic film out of landfills. To date, we've kept more than ten million pounds of hard-to-recycle materials from going to waste. All of this impact started with a simple, optimistic reframe. Instead of dwelling on what our curbside service couldn't take, we instead asked ourselves how we could help.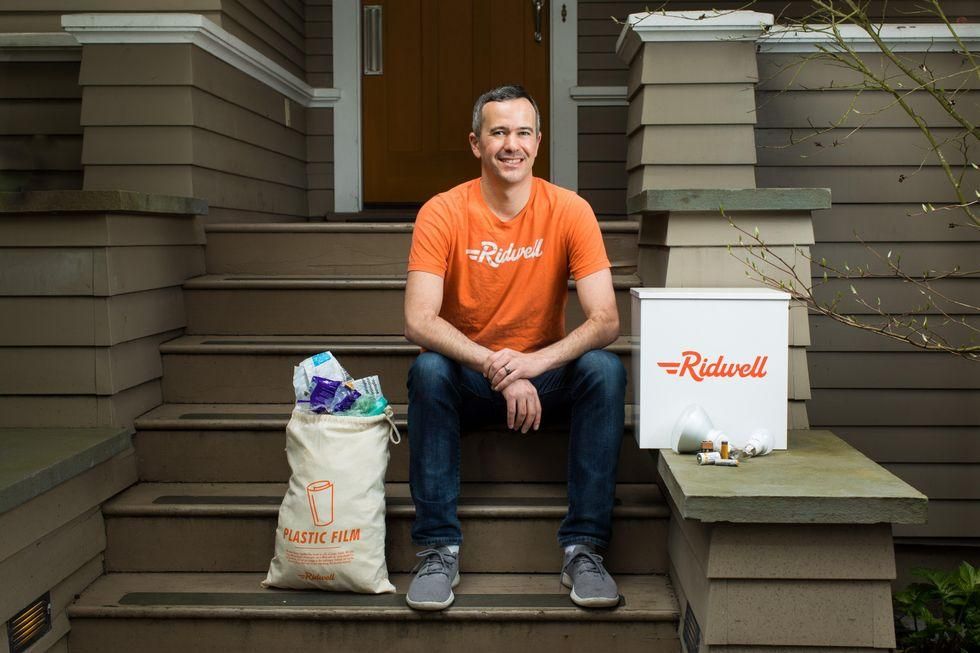 Ryan Metzger, Founder and CEO of Ridwell
Via Ridwell
It's been a lot of work to be sure, but what's kept me motivated on this journey has been learning about all of the exceptional efforts happening elsewhere to make recycling work better for everyone. Our elected officials are creating new policies that powerfully shift market incentives, like Maine's law that makes companies pay for their own recycling or California's law that creates more demand for recycled plastic. Engineers are developing new ways to recycle tricky plastics, while citizens across the country are raising awareness about the need for government and corporations to do more.
The longer I've worked in the recycling space, the more I've found allies and collaborators who are finding surprising uses for materials that used to be dismissed as trash. Trex has pioneered a method of turning soft plastics like grocery bags into high-performance decking for homes. Companies like ByFusion and Arqlite are turning multilayer plastic packaging once considered unrecyclable into building materials and hydroponics gravel. The types of innovations we'll need to solve our recycling crisis are all around us; we just need to keep connecting these pockets of innovation into a more holistic system of reuse and recycling.
So while the news cycle around recycling can often feel overwhelming, I always encourage people to use these grim statistics as motivation to lean into the challenge and look for solutions. For some people, that's calling their legislators, and for others, it's coming up with new packaging that has a smaller environmental footprint. For those of us at Ridwell, it's about how we can help make it easy for households to keep hard-to-recycle materials out of the landfill. As the past decade has shown us, the overwhelming "Pacman-shaped" chunk of the pie chart often shows us where the most impactful innovations must come from and where the next wave of businesses must focus. Yes, we are at an inflection point when it comes to addressing the problems posed by excessive waste in this country. To be honest, I've never felt more optimistic that we have what it takes to address this problem, together.
Ryan Metzger is a guest contributor to Upworthy and founder and CEO of Ridwell