Lady Gaga explained how a sexual assault may not have just one victim.
Lady Gaga took the stage at the Producers Guild Awards on Jan. 23, 2016, to perform a song close to her heart.
The singer performed "Til It Happens to You" — a powerful ballad that describes the ensuing heartache that haunts a survivor of campus sexual assault. It's an especially personal tune for Gaga as she's a survivor herself.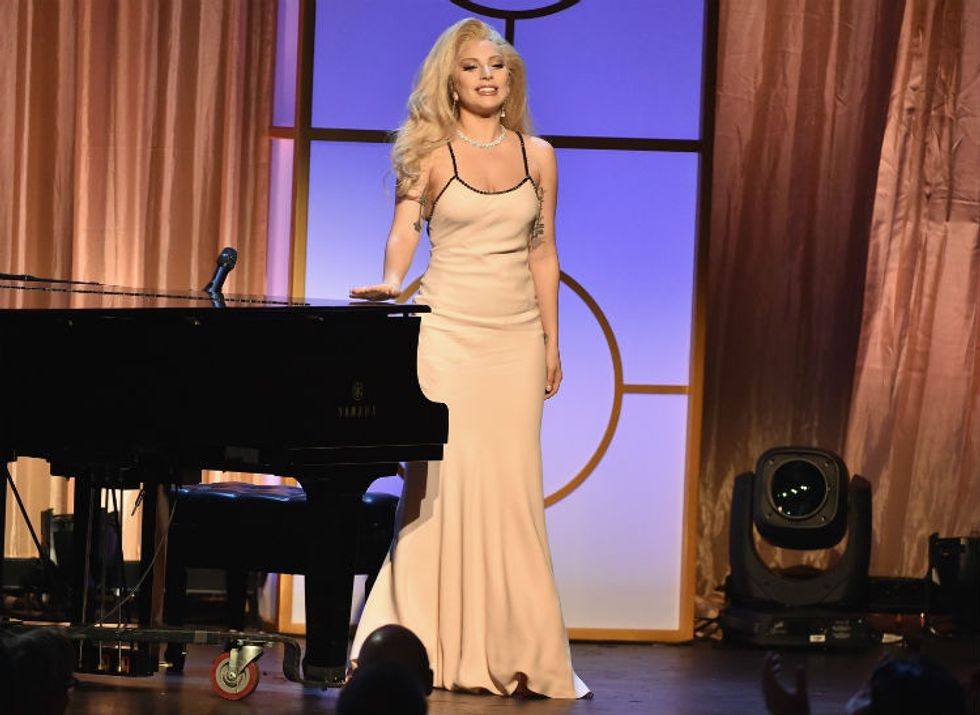 More