Joy
Ben Franklin's best ideas came from 9 simple questions. Maybe yours can, too.
These 9 prompts helped him change the world.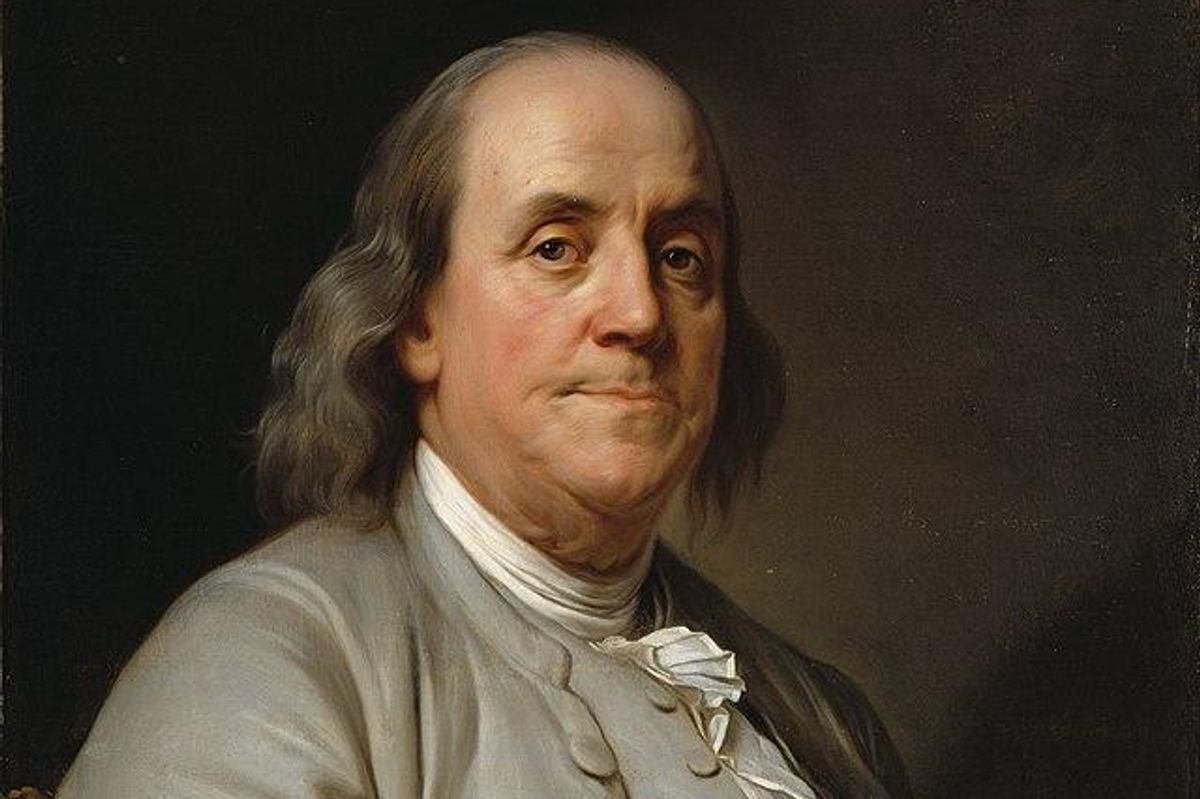 Painting by Joseph-Siffred Duplessis (modified) via Wikipedia Commons.
Ben Franklin: He was a Founding Father, he loved to party, and he's on the $100 bill. But you might be surprised what else he's left behind.

Most people have no idea he created the civic triumphs that formed the foundation of American culture.
---
He and his friends created the first volunteer fire department, the first post office, and the first lending library.
And that's just the tip of the iceberg.
How'd he do it? He had the right attitude and a great group of friends.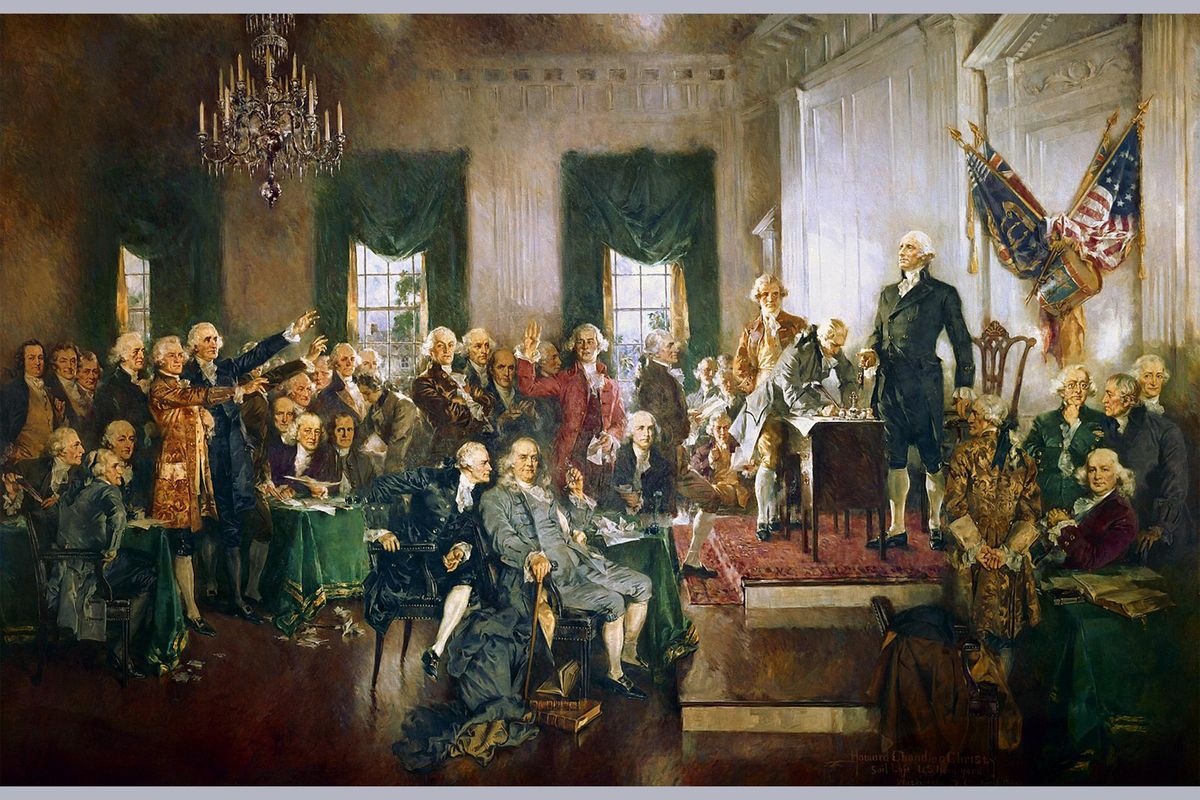 The founding fathers found ways to work it out.
Image via Wikimedia Commons, artist Howard Chandler Christy.
And I'm not even talking about his Founding Father friends. This is a totally different squad.
At age 21, Franklin got his friends together to form the Junto.
The Junto was a weekly meet-up or "mutual-improvement club" where he and his friends talked about how they could make both themselves and the world cooler.
There were certain questions Franklin asked his friends at these meetings. High jinks and civic innovations ensued.
The folks at 92nd Street Y, Stanford's Hoover Institution, and Citizen University are set on proving that Franklin's approach can be brought into the modern day. Out of the questions Franklin posed, the folks behind a new form of the Junto, called Ben Franklin Circles, have chosen the most effective — just nine simple prompts:
1. Is there something you need help with?
2. Is anyone here starting a new project and is there a way we can help?
3. Anyone who's doing innovative work?
4. Is there anyone whose friendship we want?
5. How can we use our networks to help each other?
6. Is there anyone we can mentor and encourage?
7. Can we give one another any personal/professional advice?
8. Can we improve anything about the circle itself?
9. Are there ways the circle should be connecting with and contributing to nearby communities?
As you can see, there are a lot of hive-mind, lifting-each-other-up vibes. Honestly, I feel kinda good just reading these questions.
But what's really interesting is what Franklin did more than 20 years after starting this improvement club.
At age 42, Franklin took the Junto to the next level. Believing he already had enough money to last the rest of his life, he retired from work and dedicated himself 100% to his community.
As a profile of Franklin's uniquely non-monetary definition of success in The Atlantic states, "rather than cultivate the fine arts of indolence, retirement, [Franklin] said, was 'time for doing something useful.'"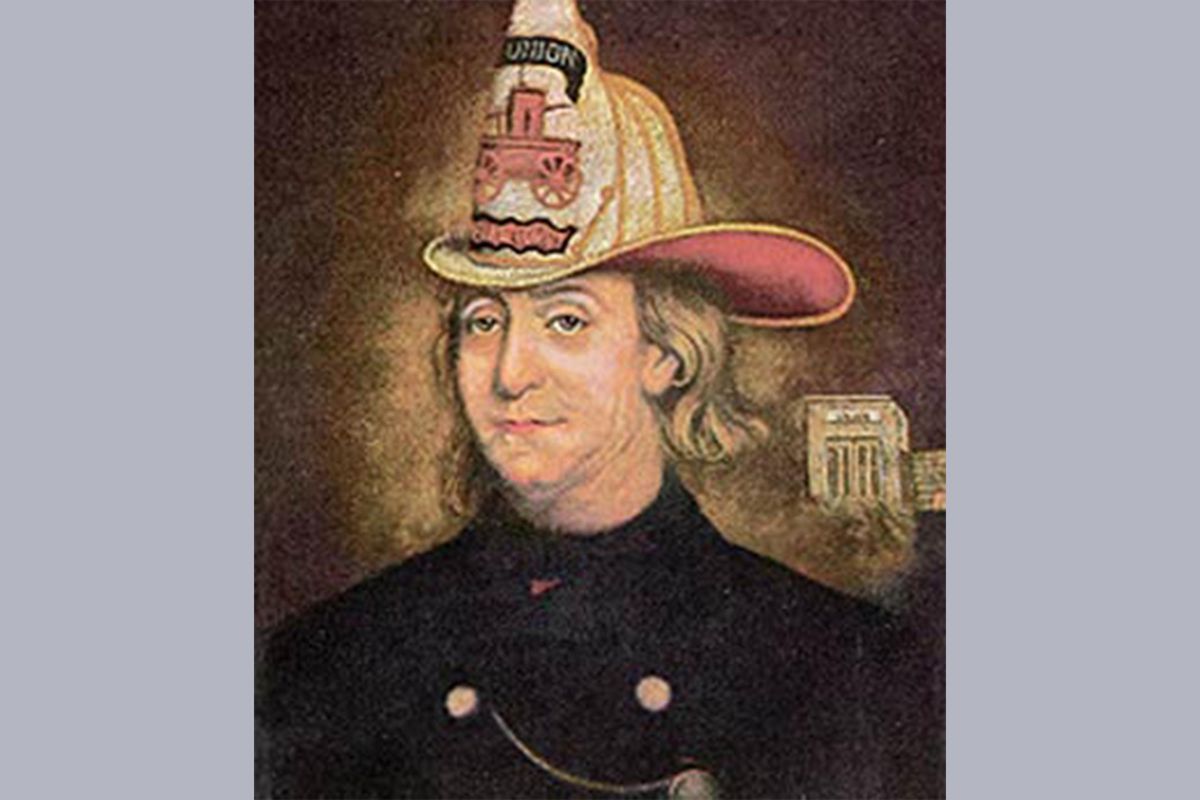 Useful like a volunteer fireman creator.
Image via Charles Washington Wright/Wikimedia Commons.
Useful like a volunteer fireman creator. Image (modified) via Charles Washington Wright/Wikimedia Commons.
Not a bad way to spend retirement. Or life. One way to create that energy in your life is now available to everyone in the form of the Ben Franklin Circle.
Ben Franklin Circles are starting to pop up, and they're creating an amazing difference in people's lives.
Asha Curran, who's on the staff at the 92nd Street Y, says that her Ben Franklin Circle was one of the most profound parts of her past year.
"It is so rare to have an opportunity to be in a room of smart, thoughtful people where the focus of conversation is solely on our ethical selves. ... I was challenged to face things about my own habits that were painful but constructive, and I came out absolutely the better for it both personally and professionally."
Creating a sense of belonging can affect more than just happiness and well-being — it can even improve health as well. Sometimes for years!
Social psychologist and Stanford professor Greg Walton created a "belonging intervention" — basically an exercise that gives participants a sense that they're not alone in their struggles —and found that it "increased subjects' happiness, improved their health and reduced cognitive activation of negative stereotypes for several years after the initial intervention." The Ben Franklin Circles have the potential to create similar results in the lives of its participants.
We humans have immense potential inside of us, and through helping each other, we can do so much — more than Franklin ever imagined.
This article originally appeared on 02.10.16