Identity
Sexist heckler gets humiliated in front of his own daughters
This didn't end well for the wannabe heckler.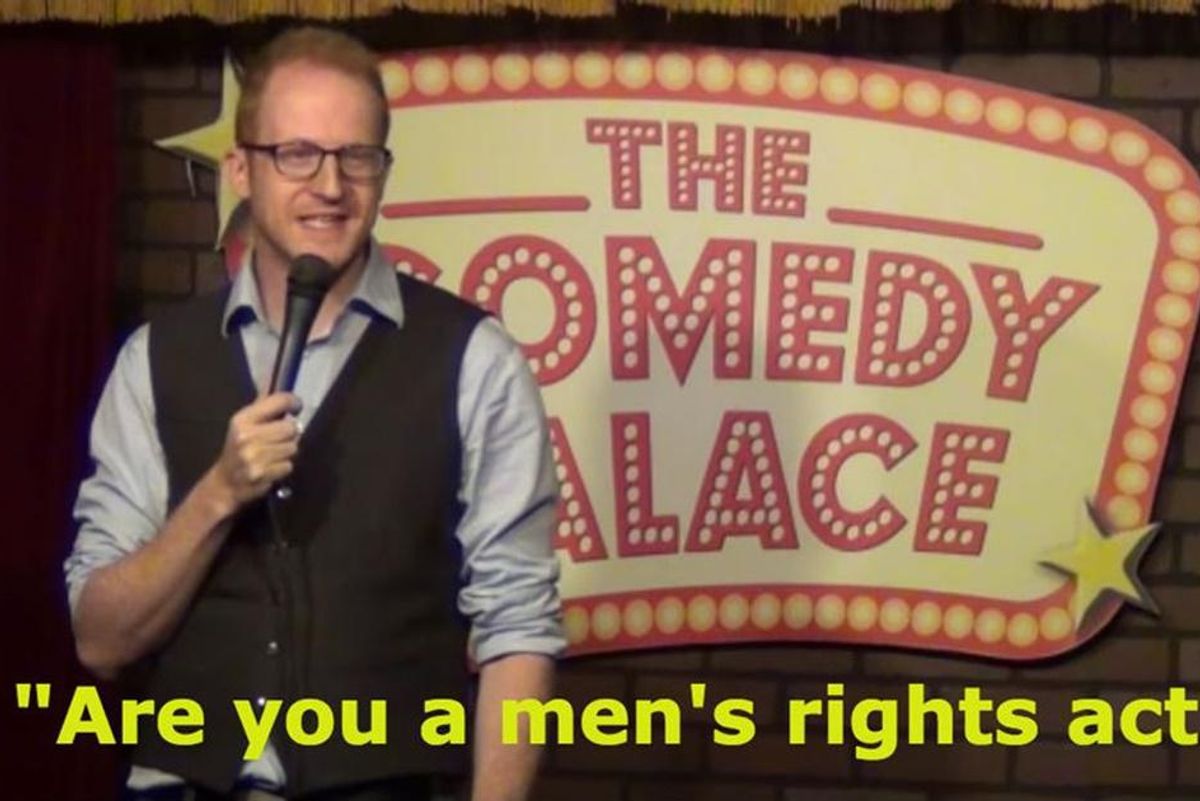 Image from YouTube video.
This article originally appeared on 04.26.19
In case you were wondering, don't mess with comedian Steve Hofstetter. The stand-up comic posted a video of himself recently shutting down a heckler who didn't like Hofstetter taking a break from his routine to praise Jessica Mendoza, a two-time Olympic gold medalist and Stanford graduate, who last year became the first female to call a professional baseball game.
"Next!" the heckler shouts. At first, Hofstetter is caught off guard but then he tries to give the guy a chance to explain what he found "offensive" about celebrating this historic moment in sports. "You and I can talk later," the anonymous guy says, directly challenging an earlier warning from Hofstetter to not approach comedians after shows.
---
Once the guy refuses to explain why he's offended, Hofstetter asks him to leave, saying not only is he being a jerk but he's not at least willing to stand up for his own beliefs. Then things get weird. It turns out the heckler is at the show with his family, including his daughters. "You have daughters and I was standing up for women's rights and you were offended by that," Hofstetter says. "I hope the rest of you are going to be okay later."
Unlike some heckler videos that drag on and on, this one is maybe most amazing in the way he gets shut down before he can even really get started. The whole video is funny, inspiring and just a classic example of a comedian taking down a heckler. Like near the end, when Hofstetter addresses a common trope of someone questioning why a male comedian needs to stand up for women's equality.
"As it turns out, I actually have a genetic history of women in my family," he says. "If you want to be a real man then respect the women in your life."