popular
Sarah Hyland has a powerful message about how people with invisible illnesses should love their bodies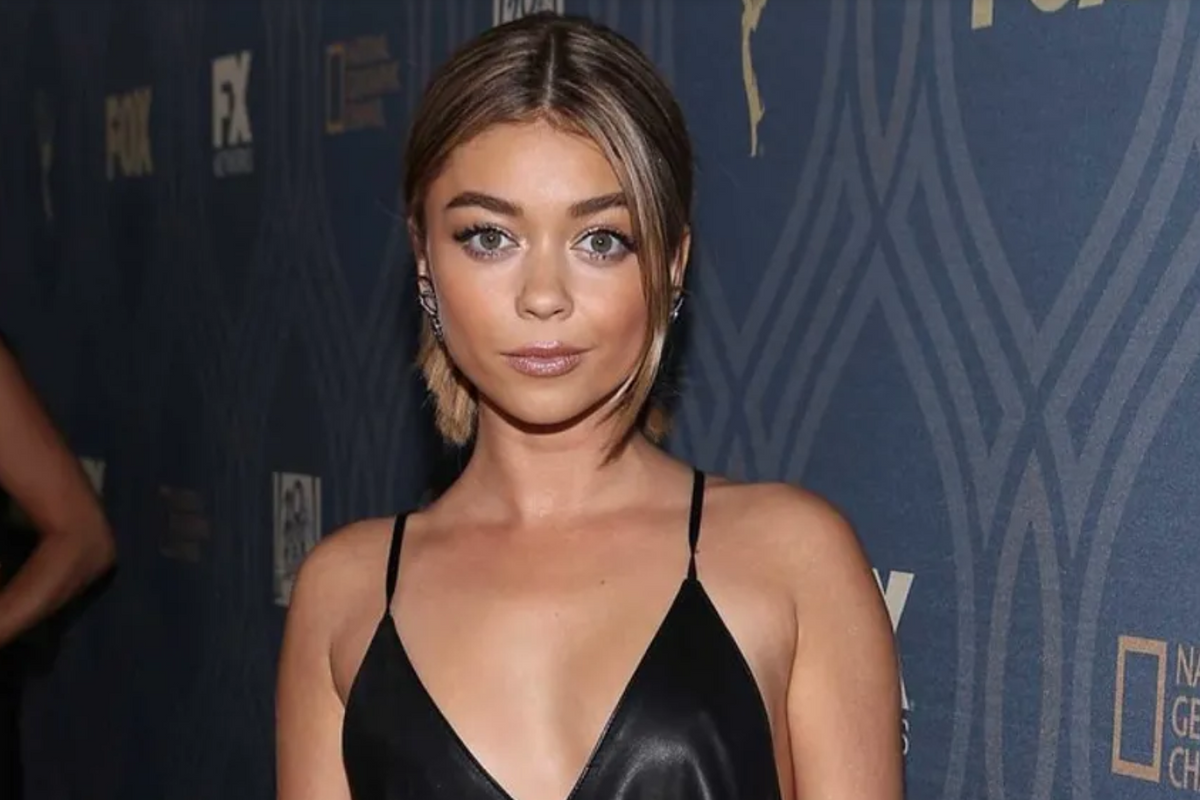 Invisible illness is a term used to describe health issues that don't necessarily present visible symptoms. Invisible illnesses include fibromyalgia, arthritis, Lyme disease, Crohn's disease, diabetes, and kidney dysplasia. Invisible illnesses can be misunderstood, with some medical providers downplaying a person's symptoms. Others can think that the person is "not really sick" because they don't look sick on the outside. But a person with invisible illness is actually going through a lot. Modern Family actress Sarah Hyland is one of the many Americans living with an invisible illness, and recently reminded all of her fellow "invisible illness warriors" that they should love their bodies.
Hyland posted a paparazzi photo of herself in wearing leggings, a sports bra, and a sweater to Instagram. The photo, which exposes her midriff, used to "embarrass" the actress, but now she has a different mindset. "To my fellow #invisibleillness warriors. It's ok to be insecure about your body. Just remember to check in with yourself at least once a day and say thank you," she captioned her post.
---
Those who have an invisible illness go through a lot. "Our bodies have endured unfathomable feats that our minds barely have time to comprehend what has actually happened," she continued.
Hyland alluded to some of the ways her invisible illness has affected her body. "With inflammation, excess water gain, and medications, my skin has a hard time bouncing back," she wrote.
Hyland reminded us that you might not be able to change your body, but you can change your outlook. "I saw this picture and HATED it but quickly readjusted my attitude and decided to celebrate it. Love yourself and be patient. We are all stronger than we think we are," she concluded.
This isn't the first time Hyland has shared body positivity messages. Hyland admitted she would wear Spanx to hide the stomach bulge from her transplants. But at the Teen Choice Awards, she chose to forgo the Spanx and let her stomach shine. "And a final thank you to my ever changing self confidence for making the decision to not wear spanx and let my KUPA (kidney upper pussy area) shine like the badass bitch she is," she wrote on Instagram.
Hyland has been open about her struggles with kidney dysplasia, which prevents the kidneys from developing normally in the womb. In 2018, Hyland announced she had her second kidney transplant after her body rejected her first donor kidney. She also spoke about how her hair texture changed after her surgeries and had to wear hair extensions while on Modern Family after her hair began to fall out because of her medications.
It's important to remember to love your body, no matter what it's going through.