Education
Sadly, the inventor of the Trapper Keeper passed away. Do you remember these iconic '80s folders?
Now, you can relive the '80s for under $11.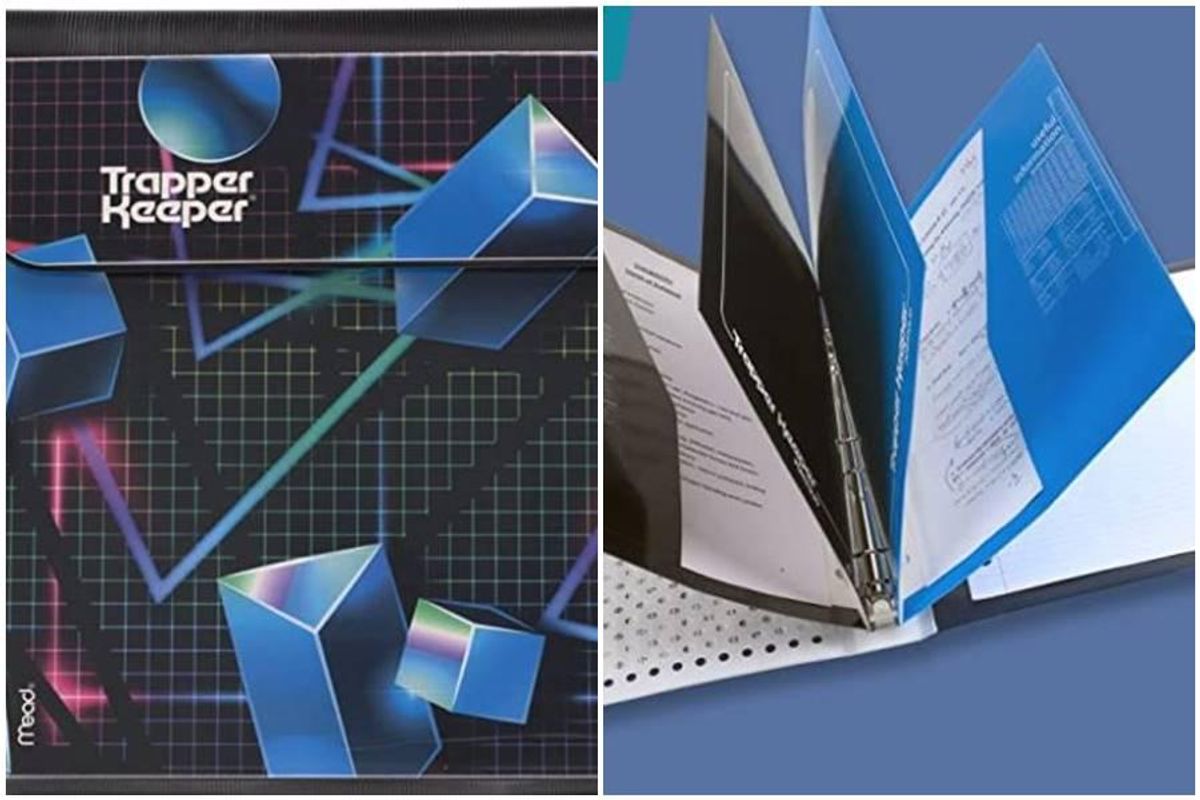 via Amazon
E. Bryant Crutchfield died in Marietta, Georgia, on August 21 at the age of 85. His son told The New York Times his cause of death was bone cancer. Crutchfield will forever be known for creating an invention that helped kids in the '80s and early '90s show off their personalities while keeping their schoolwork in order.

In 1978, according to a profile by Mental Floss, he invented Gen X's most iconic back-to-school must-have, the Trapper Keeper.
The Trapper Keeper consisted of two parts. The Trapper, a folder with angled pockets to hold your papers and the Keeper, a notebook that holds multiple Trappers. Together, secured by a strip of Velcro and adorned with a radical graphic on the front, they made up the iconic Trapper Keeper.
---
The idea for the Trapper Keeper came out of a brainstorming session with Crutchfield's team where they pondered "How to make a binder like a pet," "How to get a double purchase" and "How to have a knapsack file drawer." Incredibly, the Trapper Keeper was the answer to all three questions.
One of the main selling points of the Trapper Keeper was the amazing graphics on the front cover. They allowed students to show off their personalities whether they bought one featuring puppies, a Hawaiian sunset, neon '80s graphics, horses, animal print or a red Lamborghini.
If you changed your mind after buying one, no problem. The Trapper Keeper's plastic binding usually broke by the end of the school year so your parents would have to buy you a new one in the fall.
\u201c"Few objects evoke Gen X or millennial childhood as powerfully as the Trapper Keeper. Mead introduced it nationally in 1981, and by the end of the decade, the company estimated that half of all middle and high school students in the United States had one."\nhttps://t.co/ZzMZFcsa3K\u201d

— Orin Kerr (@Orin Kerr) 1661499332
Trapper Keepers lost their popularity in the mid '90s after the internet meant kids carried fewer pieces of paper. So why are they such an important part of Gen X's childhood?
"It was fun to be able to show your personality through the binder that you had," Peter Bartlett, former director of product innovation at ACCO Brands, told Mental Floss. "You don't really remember a notebook or the pens and pencils you used. But maybe you remember your [Trapper Keeper]."
The great thing is, just in time for back-to-school, you can get a retro Trapper Keeper with awesome '80s designs delivered the next day (in some cases) from Amazon. They're a fun back-to-school gift to show the students in your family how cool it was to go to school in the '80s and '90s with a Trapper Keeper.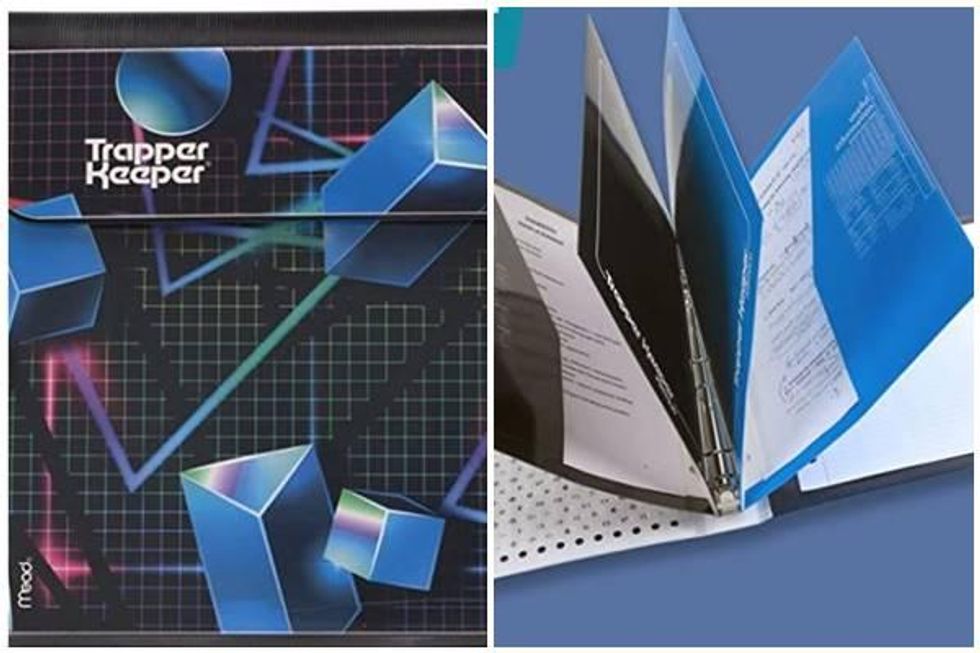 (Next day delivery available through Prime.)
This Trapper Keeper epitomizes everything '80s. For some reason, the default design in that era was geometrical shapes laid on top of a grid. Kids back then had to be sure to write their name in this particular design because everyone had it.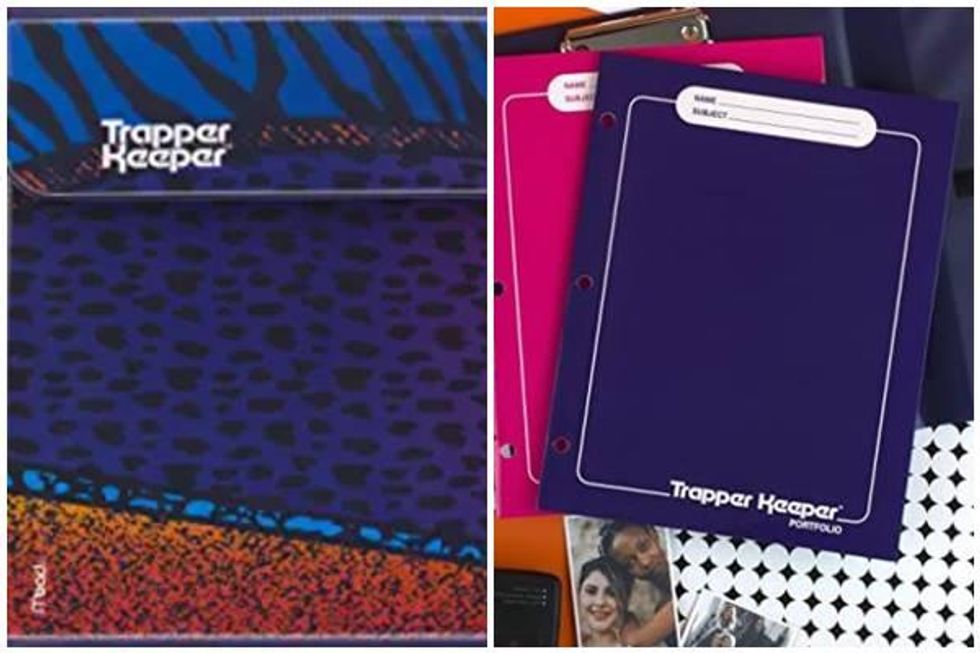 (Next-day delivery available through Prime.)
Ever wanted to carry a Trapper Keeper to school that looks like it was modeled after David Lee Roth from Van Halen's tights? This is for you, my gnarly friend.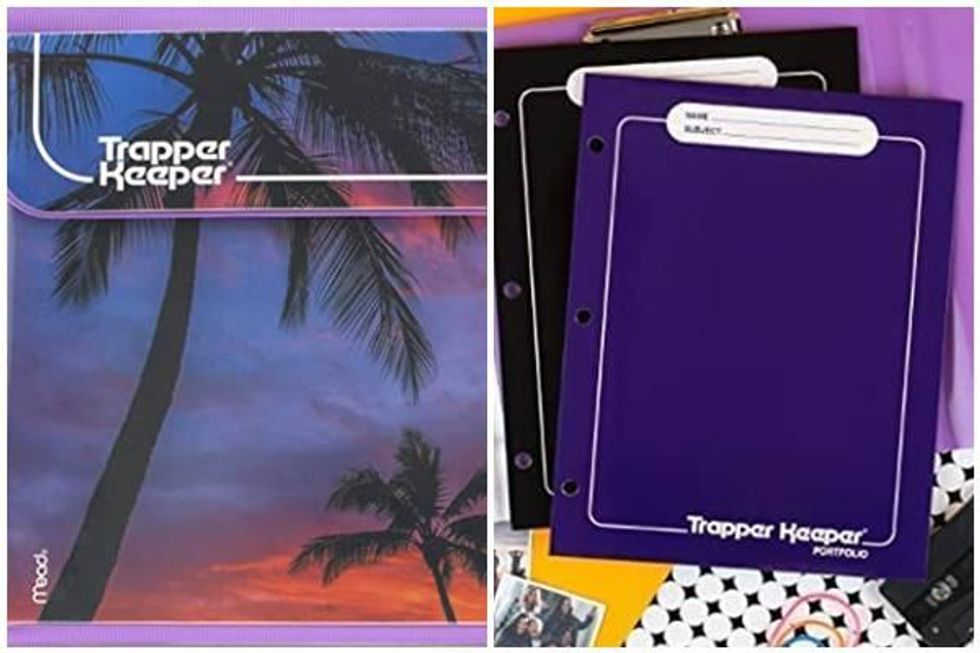 (Next-day delivery available through Prime.)
This Trapper Keeper features a graphic that perfectly encapsulates the '80s dream. It's what you see after you spent all day in a halfpipe or just got out of the water after a long day of surfing.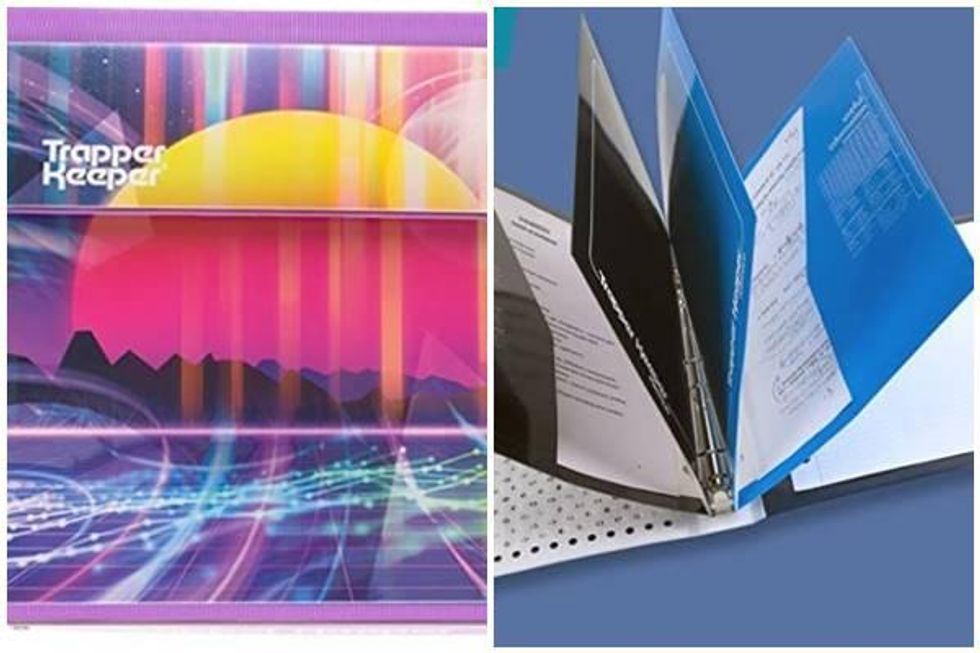 This Trapper Keeper puts one in the mindset of the average person in 1984. Yes, they had their sights on a beautiful sunset. But they were also completely consumed by laser beams, neon and geometric grids.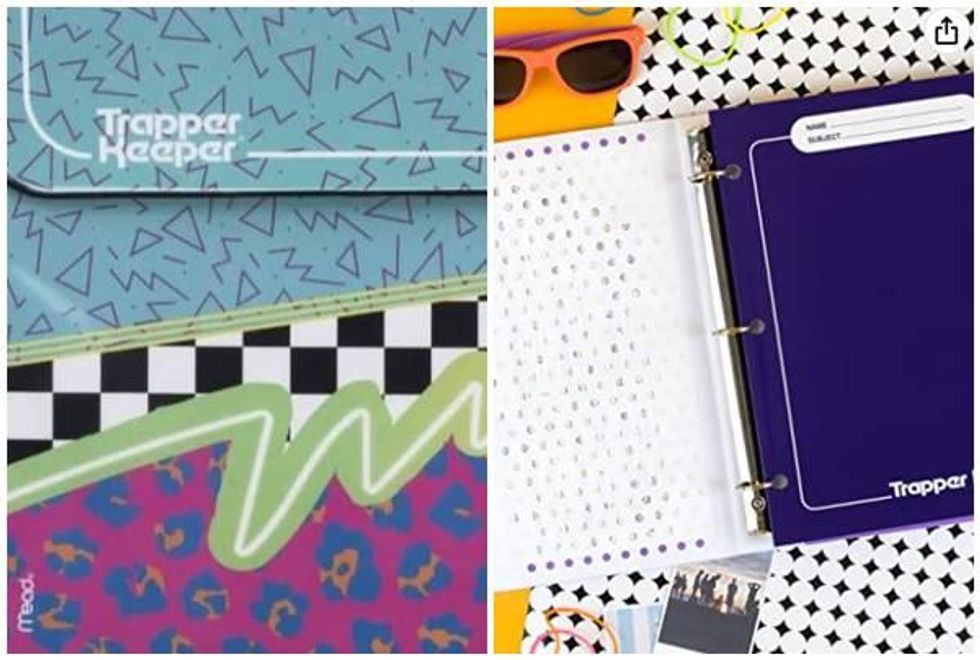 This Trapper Keeper may be retro, but it's clear that even in 1982 this wasn't cool. Yes, it has checker print, which was always radical. However, the streak of Andy Warhol pink mixed with the clown-dog prints is a little extreme even for an era defined by excess.
Upworthy may earn a portion of proceeds from the sales of these items