Joy
Preschooler shows up to the fire department with a resume. Of course, he got the job.
His skills include a basic understanding of hydraulics and recognizing most letters.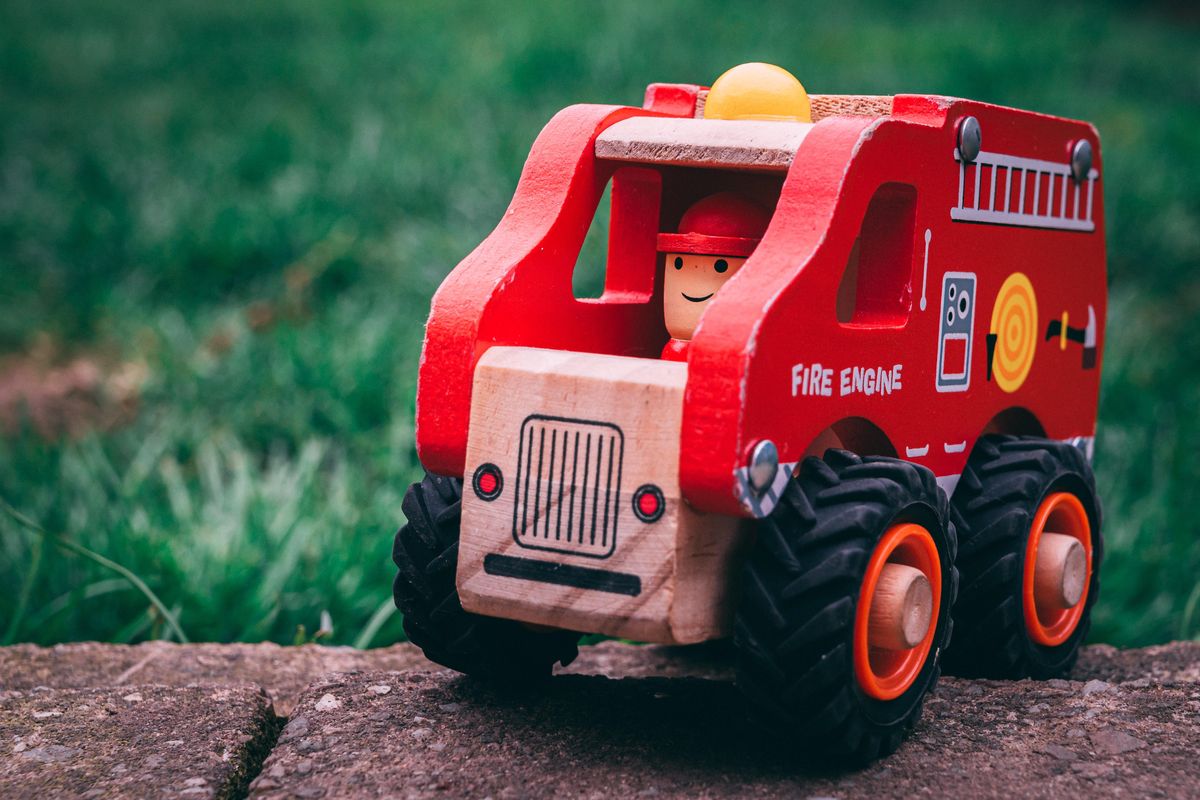 Sure, tons of little kids might say they want to be a firefighter when they grow up, but for 3-year old Oliver Lipinski, there was no time like the present.
When his parents Courtney and Chris drove by the Parksville Fire Department on volunteer recruiting day, it was as if destiny itself had called. Oliver wanted to be a firefighter. And he wanted to be one now!
In his defense, Oliver already had some pretty impressive and qualifying skills.
First off, he was knowledgeable about fire engines and trucks, and could list most parts on a ladder fire truck. He even had a basic understanding of hydraulics (not something I myself can boast). Letters are also no match for his mental prowess, as he can recognize most letters and the sounds they make.
Secondly, knowing the importance of best security practices, he does not play with "magic" because it can start fires. No easy feat for a 3-year-old, mind you.
Lastly, his certifications include completing all episodes of "Fire Safety With Roy," as well as filling out the entire first volume of the firefighting coloring book. Sources have not shared whether or not Oliver stayed within the lines of the coloring book.
All of these admirable examples highlighting Oliver's education and experience can be found on his lengthy resume, which his parents explained would be necessary for him to get an interview and helped him create. Like any good hero, Oliver is not afraid to receive assistance when needed.
---
According to Alberni Valley News, little Oliver marched right up to Lt. Andrew Wiersma with the resume in hand—and in full turnout gear, no less—and told him outright, "I want a job." Oh, to have a preschooler's boldness.
To no one's surprise, he was shortlisted and called in to perform a formal interview with Fire Chief Mark Norris.
Here's a pic of Oliver being totes profesh and keeping it all business: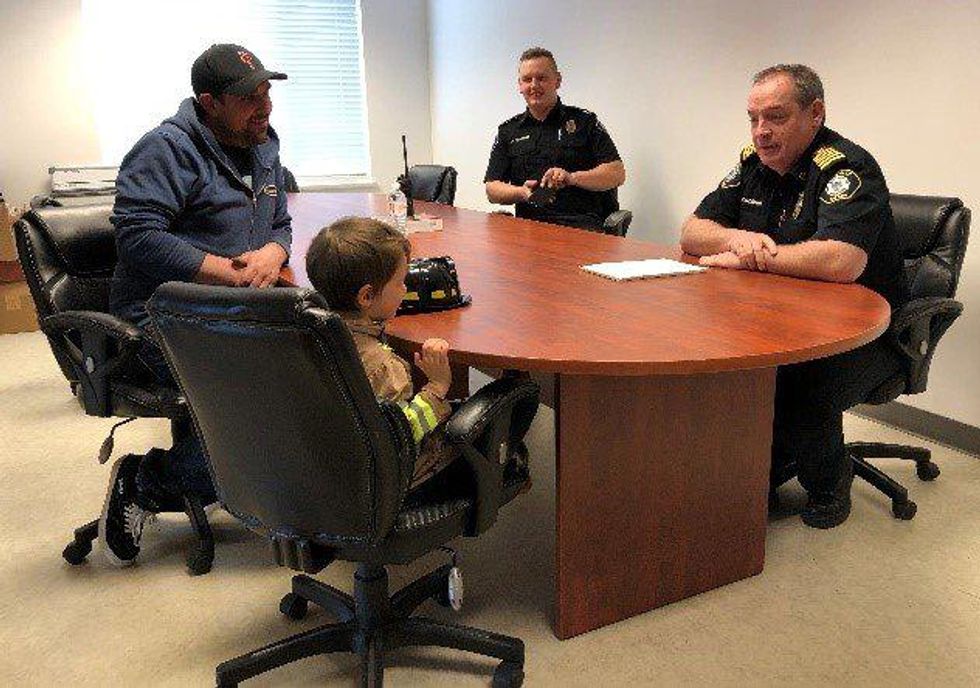 He's a master communicator.
All photos from the PVFD's statement.
The Parksville Volunteer Firefighter Department released a statement saying Oliver's interview was so spectacular, that Chief Norris dubbed him prequalified for the 2034 recruitment class as a junior member.
Once the PVFD posted Oliver's story to the Facebook page, people were eager to show their support. "2034 is be a great year for us all!" one person commented.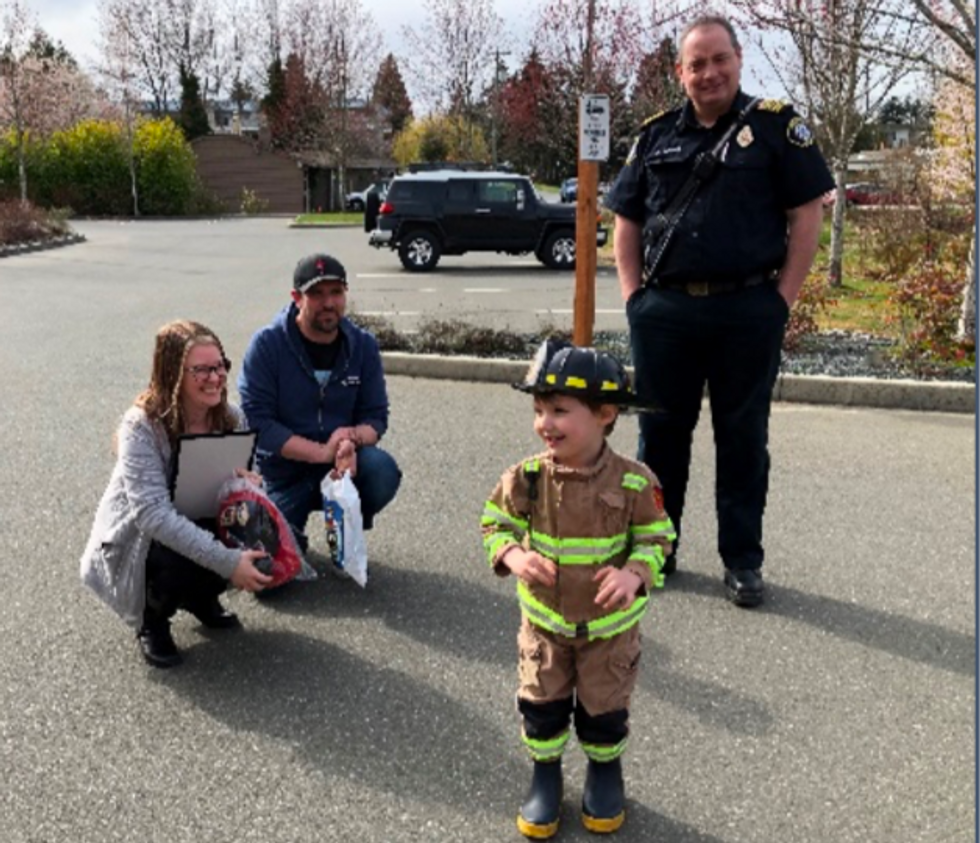 Smiles and laughter abound.
Though Oliver might still need to wait 12 years before really seeing the action, he did get to tour the station and ride Ladder 49 (his favorite truck). So all in all it was a pretty fruitful day.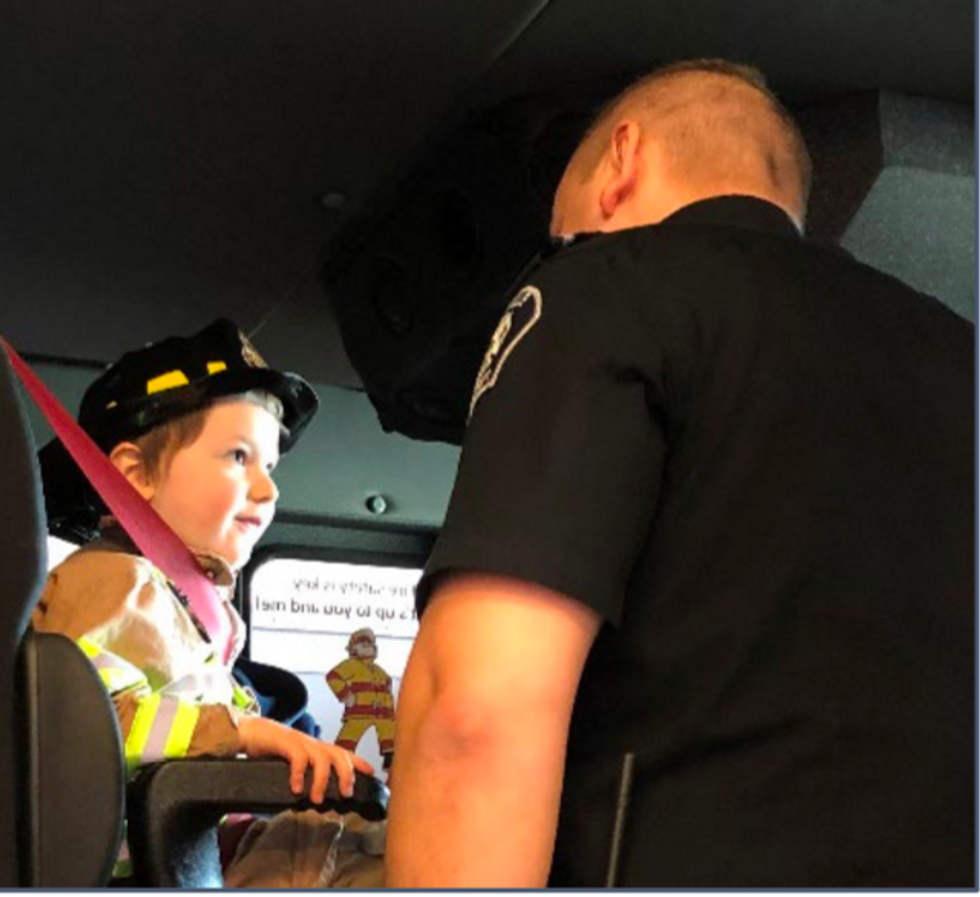 Some important stuff being discussed here.
He looks right at home in the driver's seat, doesn't he?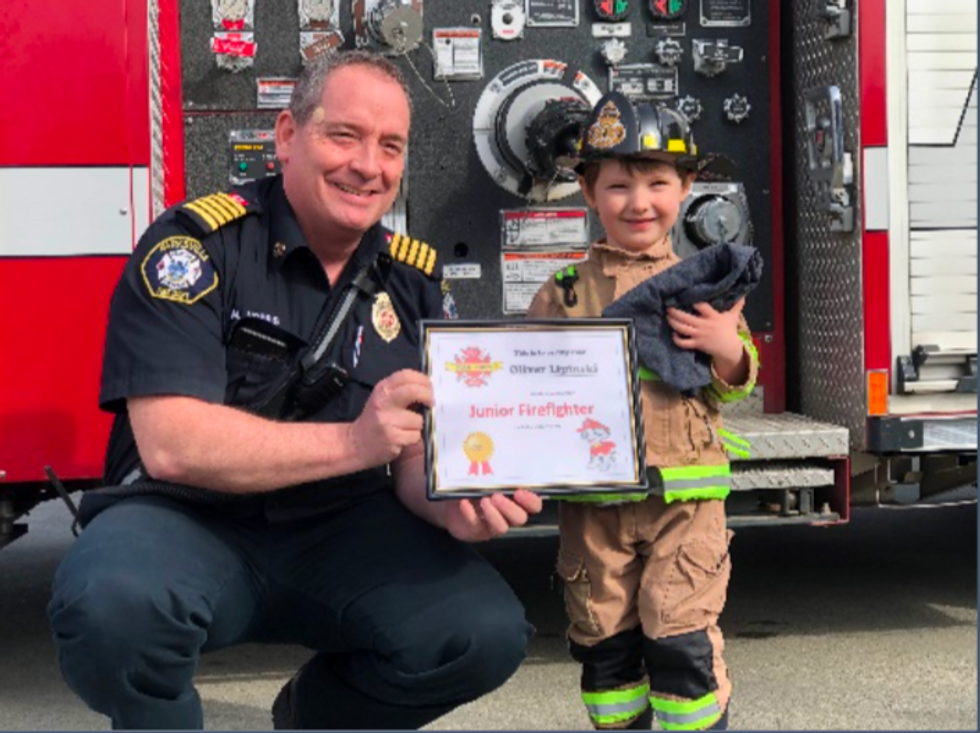 Yay Oliver!
Plus he went home with a certificate, a little black helmet, a teddy bear and a cookie. Everything a firefighter truly needs.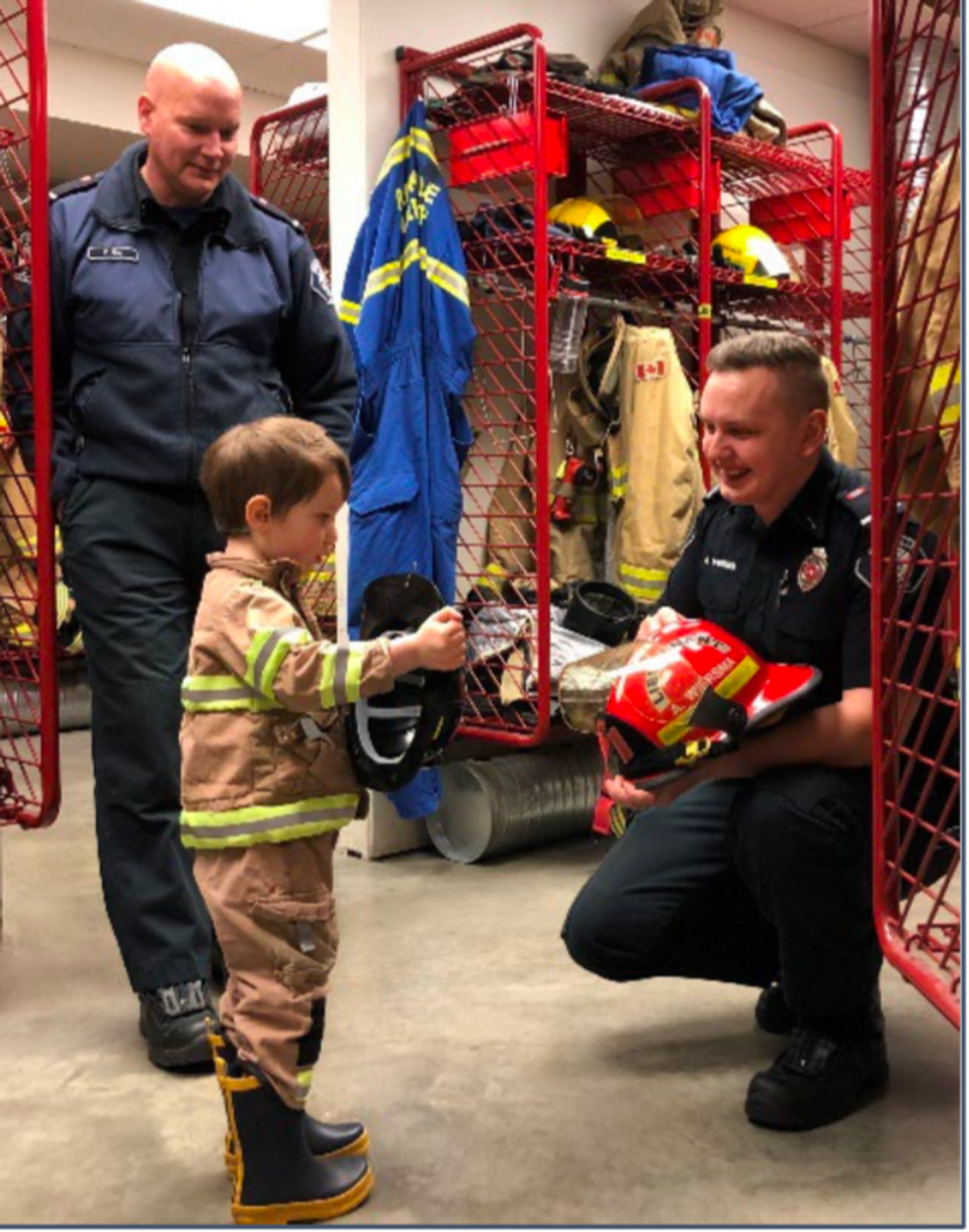 But wait, where's the red one?
I think Oliver still has his sights set on the big shiny red helmet though. As indicated by the picture above.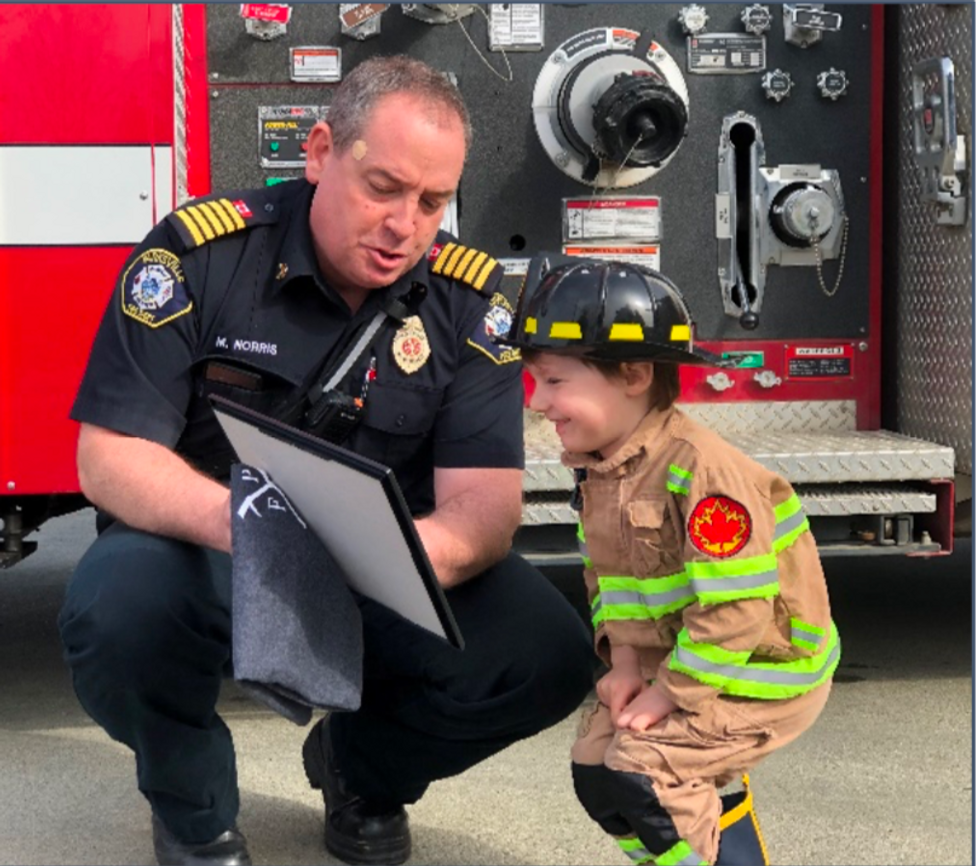 Reading it out loud makes it official.
Just some good, old-fashioned unbridled joy happening over here.
Oliver followed his ambition with discipline and bravery, and his new title as youngest ever recruit is well deserved.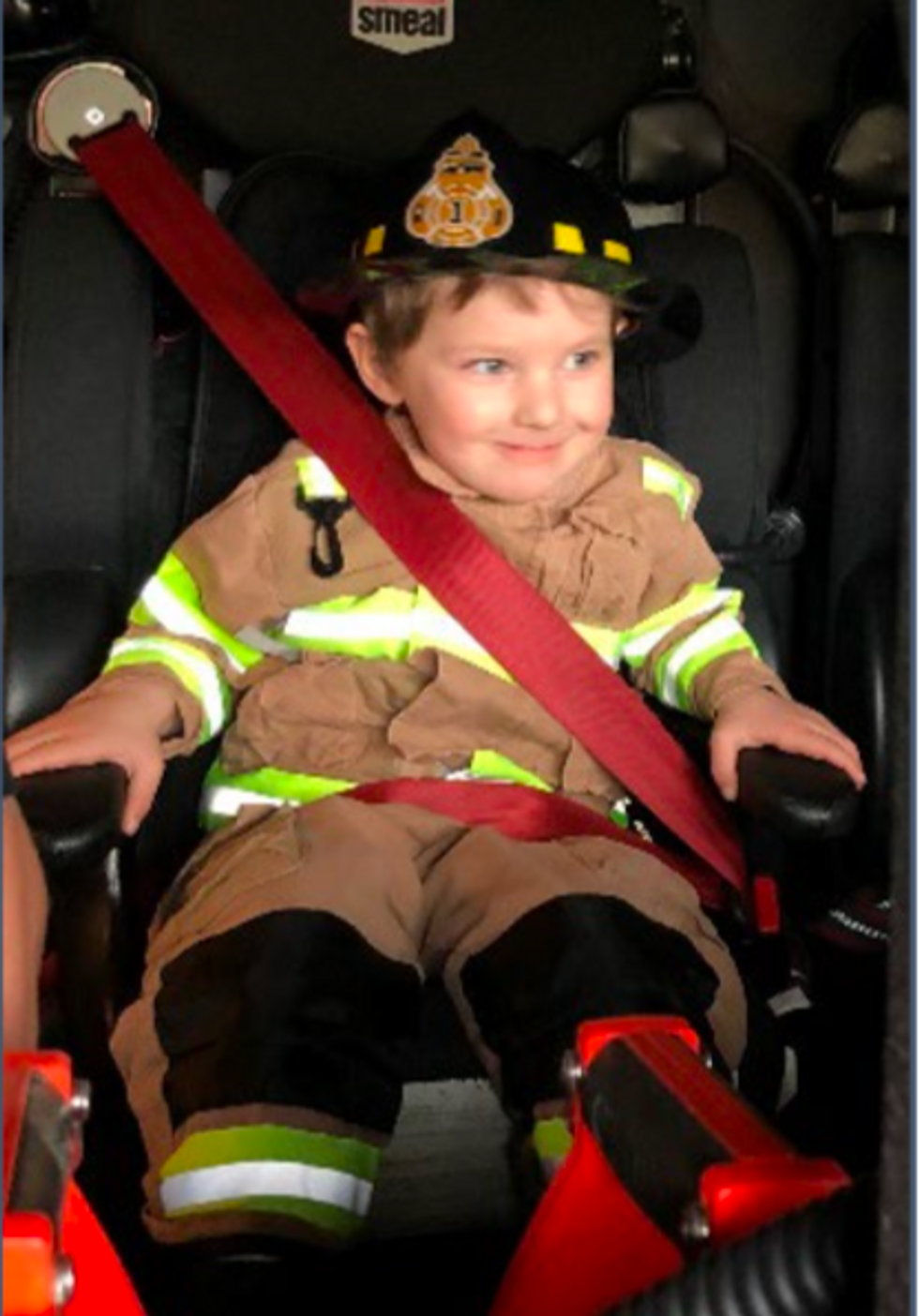 Cuteness overload.
Most adorable firefighter ever? We think so.