Pop Culture
Kelly Clarkson and Pink's gorgeous unplugged 'What About Us?' duet came with a timely​ message
"We're not listening to each other right now. And it's so loud, and so gross, and so angry…"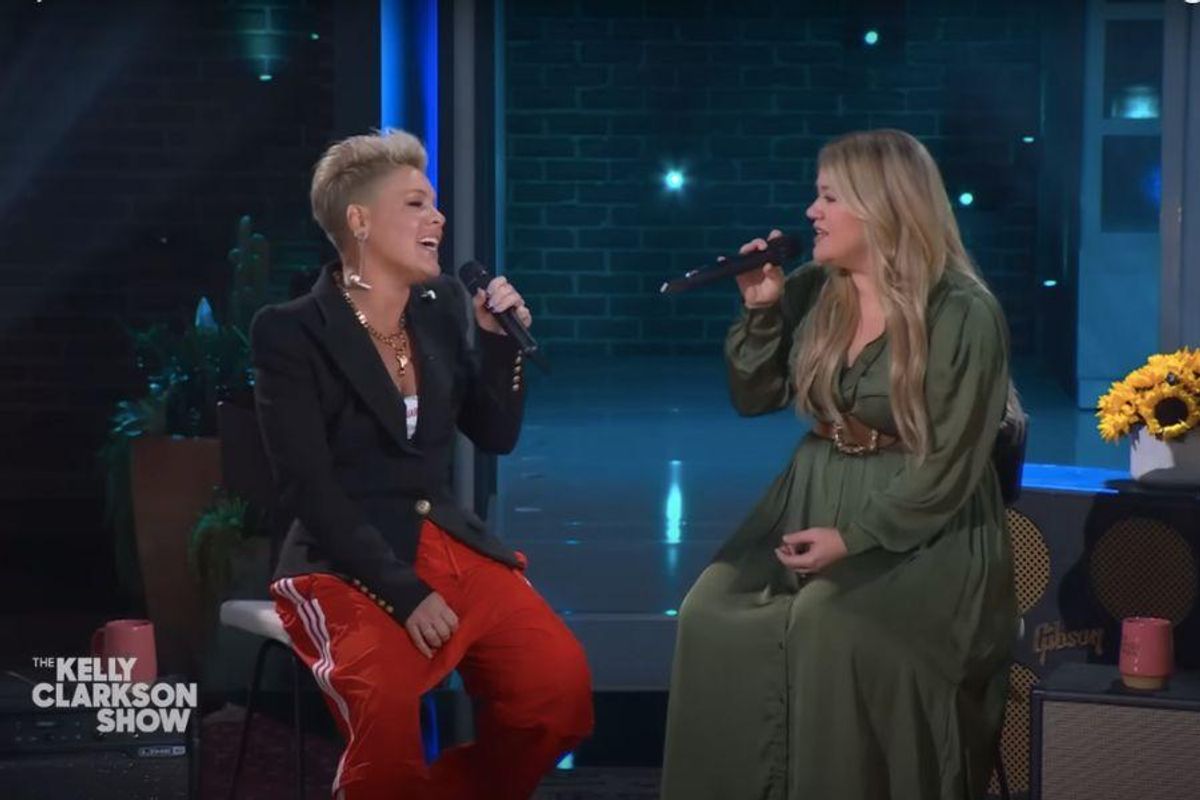 Pink and Kelly Clarkson are both known for having powerhouse voices that can belt at incredible ranges but also soften for a sweet ballad. Put the two of them together, and…well, dang.
On Feb 6, Clarkson featured Pink on her daytime talk show, in which she often sings with musical guests. The two superstars sang several acoustic duets with pitch-perfect harmonies, prompting fans of both artists to clamor for a collaborative album.
One song they sang together was Pink's "What About Us?" Pink previously described the song to The Sun in 2017: "The world in general is a really scary place full of beautiful people. Humans are resilient and there's a lot of wonderful—like I said in the song—'billions of beautiful hearts' and there are bad eggs in every group. And they make it really hard for the rest of us."

In the intro to their duet, Clarkson asked Pink about the impetus behind her writing the song.
"We're not listening to each other right now. And it's so loud, and so gross, and so angry and people are being forgotten," Pink shared. "People are being counted out and their rights are being trampled on just because a group of people doesn't believe in them."
"Like, I don't understand how so many people in this world are discounted because one group of people decided they don't like that," she continued. "And I won't—I won't have it. One of the most beautiful things that my dad taught me was that my voice matters and I can make a difference, and I will."
The lyrics of the song seem to address the political leaders and decision-makers who hold people's lives in their hands as they pull the levers of power. It's a beautiful song with an important message wrapped up in gorgeous two-part harmony.
Enjoy: