Joy
'Pawternity leave' is a real thing and a few companies are leading the way
All of our loved ones deserve the care they need.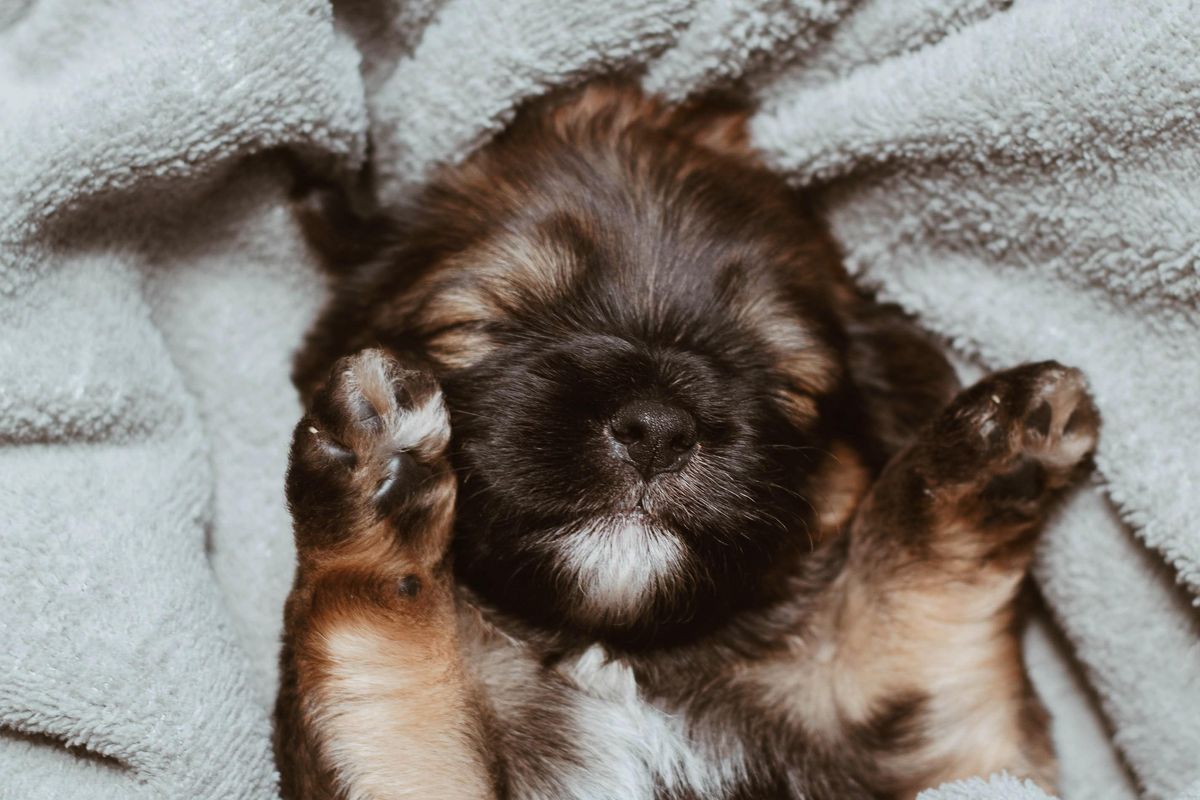 Getting a new puppy or kitten can be life altering in the best way, but those first few days can be a doozy. Trying to get a new animal acclimated to your home and schedule isn't always easy and if you have other pets, it can make it downright impossible to do without taking some time off to monitor everyone. That's where the concept of pawternity leave is helpful. You may be thinking pawternity leave sounds made up, but it's actually a real thing for some companies.
---
It's totally true. Several companies offer some form of pawternity or furternity leave for employees to welcome and acclimate new pets into their home. The range of time varies from 10 hours of paid leave to up to two weeks. MParticle, a company that offers two weeks of leave, has one stipulation on those two weeks. You must be adopting a shelter pet to qualify. Some companies even offer paid pet bereavement time. After all, these little furry guys are members of the family, so when we inevitably have to say goodbye, being able to take a day or so without guilt is important.
Pets can help with things like anxiety and depression, and some can be trained as service animals to help people live safely in the world around them. If someone adopts an animal from a shelter, they're helping to clear out some of the overpopulated shelters to make room for other animals in need. Employers trying to be more in tune with what their employees need and providing some sort of leave when adding a new pet or during the time of pet loss is a wonderful step in the right direction for so many reasons.
Which companies are providing this unique benefit? There are a few. For example, Rover and Mars Petcare provide employees with 10 hours of leave and up to a week off for a new pet, plus the added perk of bringing the pet to the office after the 10 hours is up. MParticle pays for up to two weeks' leave if the employee adopts from a shelter. BrewDog, a Scottish beer company, offers a week of leave. Collective Measures, a marketing company in Minneapolis, and Zogics, an industrial cleaning supply company, also offer pawternity leave, while Kimpton Hotels & Restaurants of San Francisco, The African Garden, VMware, Maxwell Health, Trupanion and Drugmart.com all allow for some form of pet bereavement leave.
Though these companies are in the minority with their pet leave policies, we can only hope that more companies will join in the future to allow an easier transition for new pet parents.