Parenting
Parents share hilariously relatable photos before and after they had kids.
You'll truly never be the same again.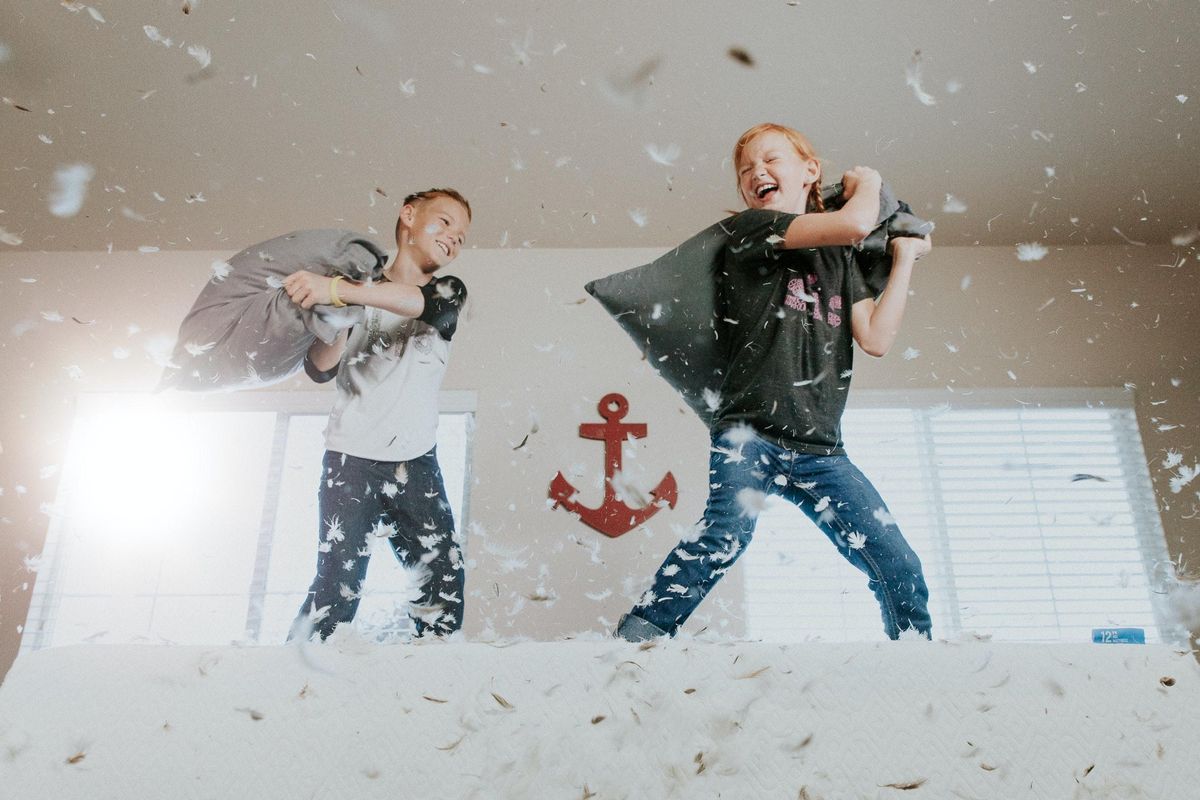 When dad and blogger Mike Julianelle compared a photo of himself to a photo from 10 years ago, he noticed a big difference.
Yes, he looked a little older — after all, a decade had gone by. But there was something else: a deep, deep look of utter exhaustion.
Life has a way of asking a lot of us. How we cope and manage the moments at work, our personal goals, the friendships, and our loved ones.
All these daily routines navigated that bring the best and ask the most. But what was that other thing which had changed over those 10 years?
---
Julianelle had two kids.
You've probably seen all sorts of before and after concepts on your social media feeds. If you missed this one, you'll see why they all became a "thing."
When he posted the side-by-side comparison on Instagram, it was an instant hit. So he invited other parents to share their own "before and afters."
The results were hilarious and oddly inspiring. They also revealed a bunch of important truths about what happens to you when you become a parent.
Like...
After kids, a blanket becomes your favorite outfit.
You are frequently at risk of getting accidentally walloped in the nose.
Your glasses become a favorite toy.
So does your entire face, actually.
When your baby decides to take a nap, thou shalt not move.
Alcohol can go from an indulgence to a necessity.
Did we mention you'll be tired? Like really, really tired?
Most days, doing your best is all you can really do.
But, at the end of those days, it'll all be worth it (at least, most of the time).
The project went viral, with Julianelle receiving hundreds of submissions from other parents via Instagram.
While not everyone has been brave enough to publicly share their no-sleep, just-got-barfed-on selfies with him, Julianelle says the response has been hugely positive.
"I hope people take away a few laughs and a little solidarity," he writes in an email. "Parenting is awesome but it also sucks and there shouldn't be any shame in admitting that."
And as the photos show, he's absolutely right. Parenting is hard but rewarding work, at its best. It's also exhausting, frustrating, frightening, and anxiety-inducing.
Julianelle sums it up perfectly in an interview with Huffington Post: "Kids are the worst best thing that's ever happened to us. If we don't laugh about the havoc they wreak we'd have to cry instead."
You can see more hilarious before and afters over on the Got Toddlered Instagram account.