Pop Culture
'With gratitude, optimism is sustainable'—Michael J. Fox accepts honorary Oscar with moving speech
The speech is full of hope, heart and Fox's classic sense of humor.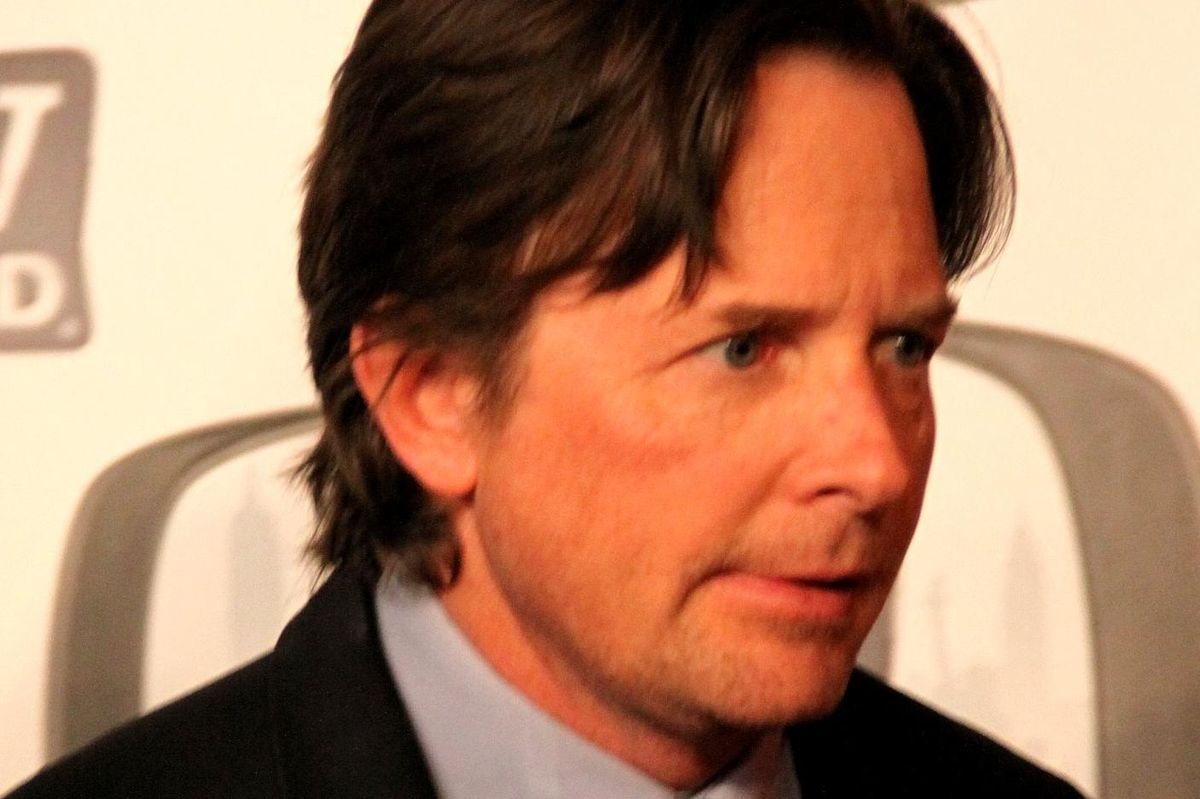 Following his diagnosis of Parkinson's disease back in the early '90s, beloved "Back to the Future" star Michael J. Fox became an unwavering advocate for others living with the condition. His Michael J. Fox Foundation, founded in 2000, has become the leading provider of funds for Parkinson's research in the world. A large chunk of that research goes into investigating potential cures for the disease.
His contributions to Parkinson's research were highlighted at the 13th Annual Governors Awards on Saturday, Nov. 19, in Los Angeles as a recipient of the Jean Hersholt Humanitarian Award, which honors individuals "whose humanitarian efforts have brought credit to the industry."
As the now-retired actor took to the stage to accept his honorary Oscar, he delivered a speech full of emotion, grace and a sense of humor that shoots straight to the heart.
---
After an outpouring of applause, Fox made the quip, "You're making me shake, stop it." In case anyone was wondering—his effortless charm is still completely intact.
He then went into the "serious business of the speech," expressing his gratitude for the award. Specifically, he thanked Gary David Goldberg, his "boss, friend and mentor" from the sitcom "Family Ties," who introduced him to the concept "for whom much is given, much is required." He also shared stories from his life and career—from dropping out of high school to pursue a job in Hollywood, to getting his GED at around 30 at the bequest of his son, and everywhere in between.
Of his Parkinson's diagnosis, he recalled that "the hardest part was grappling with the certainty of the diagnosis and the uncertainty of the situation. The diagnosis was definite and the progress was indefinite and uncertain."
Despite this uncertainty, over the years the support he received from his wife Tracy (who "made it clear that she was with me for the duration") would prove "transformative."
"It struck me that everything I had been given—success, my life with Tracy, my family—had prepared me for this profound opportunity and responsibility … I referred to Parkinson's as the gift that keeps on taking ... but it truly became a gift."
He remarked that once he became engaged in learning about the disease, it became clear that his previous success could be a catalyst for helping raise awareness and eventually gain answers for a cure. Thus his Michael J. Fox Foundation was created.
Fox concluded his speech praising the work of those diligently working at his foundation, saying, "My optimism is fueled by my gratitude. With gratitude, optimism is sustainable."
This unwavering optimism in particular struck viewers, who filled the comments section of YouTube with heartfelt appreciation. In particular, those who either have the disease or have a loved one affected by it shared how inspired they were. One person wrote, "In March this year I lost my father who struggled with Parkinson's for more than a decade. All he wanted was to have some dignity around those that knew him. Michael J. Fox not only has that, but respect from both his peers in the entertainment business and anyone and everyone that understands what they are going through, but will still love them all the same. Thank you for your courage and example to millions of others that suffer the same disease globally."
Others were moved simply by Fox's emotional resilience. "What a mensch!," wrote one person. "He is truly a great man. Despite his health issues he has maintained his good humor. I'm sure his positivity has sustained him well beyond the doctors' initial prognosis of his illness. Long live Michael J. Fox!"
Fox's speech is a testament to the power of finding hope and purpose even in times of adversity. He remains beloved in the hearts of fans not just for adding magic and laughter to our childhoods, but for constantly spreading kindness throughout the world. He deserves every bit of goodness that he gets.