popular
Michael Che's fantastic take on the phrase 'black lives matter' is more relevant than ever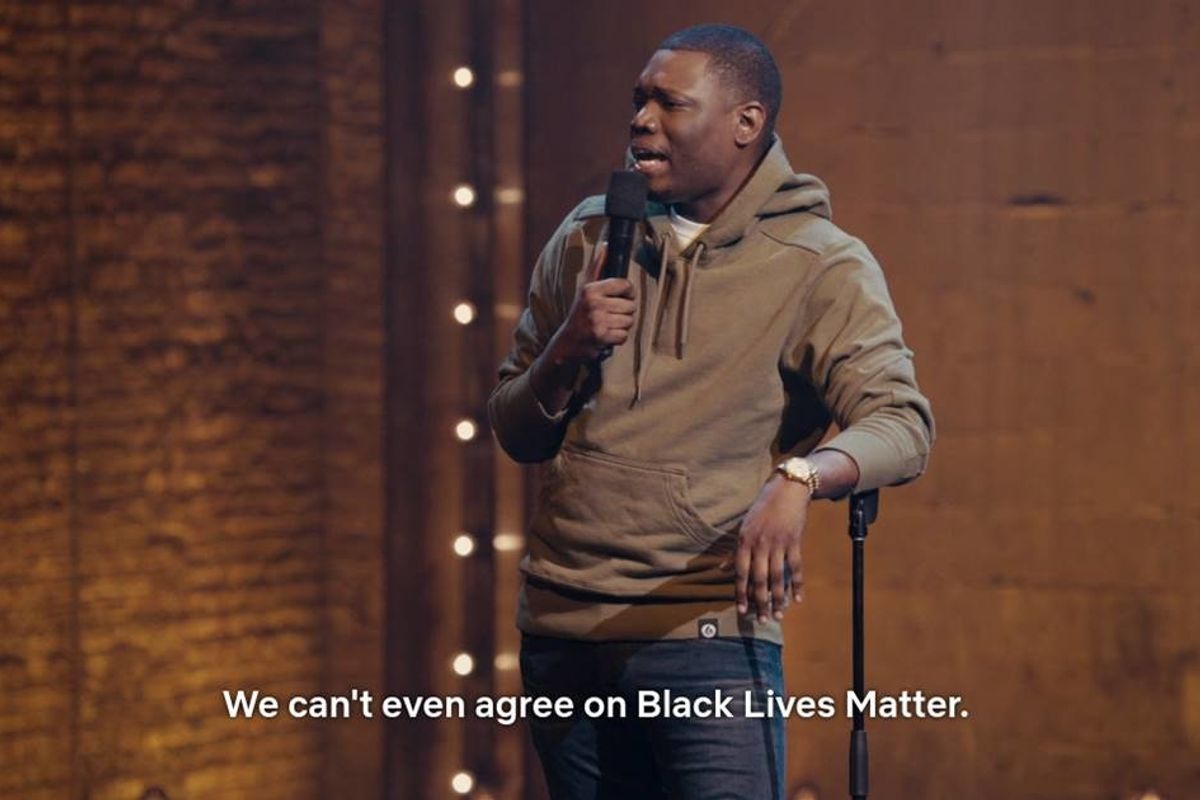 via Netflix
In 2016, Saturday Night Live Weekend Update anchor Michael Che starred in his first Netflix stand-up special, Michael Che Matters. His set contained a hilarious take on why some people have a problem with the phrase "black lives matter."
"As a country we just can't agree. We just fight about everything. We can't even agree on black lives matter. That's a controversial statement," Che says in the clip below. "Not matters more than you. Just matters. Matters! Just matters."
"That's where were starting in negotiations," he continued. "We can't agree on that shit? What the fuck is less than matters? Black lives exist? Can we say that? Is that controversial?"
---
Michael Che "Black Lives Matters" Stand Up Comedy | Laugh Into Tearswww.youtube.com
Che recently appeared on Late Night with Seth Meyers and discussed the bit in light of the term's resurgence after the murder of George Floyd.
The comedian says he's "happy that people like the clip, but it's also kind of a bummer that it's still relevant," adding it makes him feel like "the guy who wrote 'Amazing Grace': You're happy you hear the song, but every time you hear it you're like 'Oh no, what happened?'"
It's been four years since his comedy special. Unfortunately, the term "black lives matter" is still controversial.
"After a while, you stop worrying about why they don't want to give it to you and you get to the point where you just demand it," he told Meyers. "We've been asking for so long that people are at a point where they don't want to ask anymore, and that's kind of the reality and it's sad."