Culture
Queen of Christmas Mariah Carey officially declares the beginning of the holiday season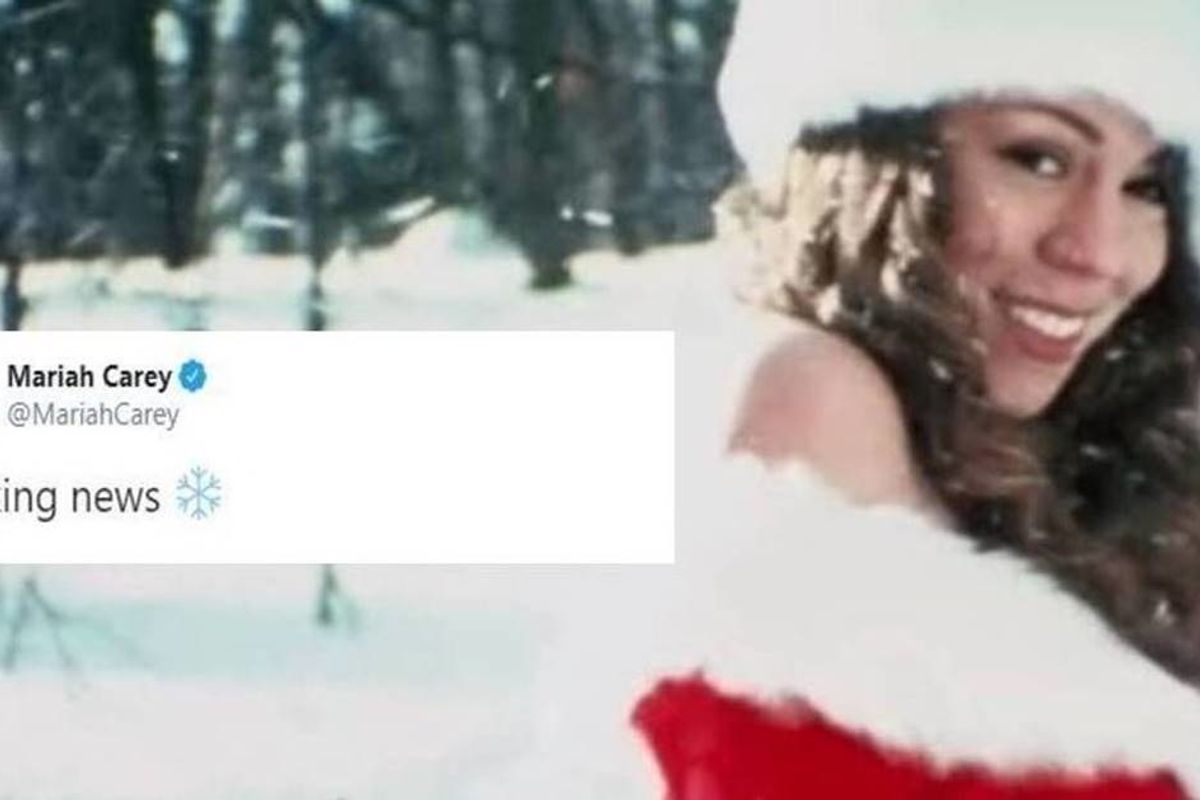 What day does Christmas season officially start? There seems to be four camps on the issue.

One group believes that the Christmas season starts the day after Thanksgiving, on Black Friday.
Another group thinks that it starts immediately after Halloween, on November 1. This group clearly doesn't give Thanksgiving it's proper due.
Some people believe that Christmas season starts the moment the first holiday decorations pop up in a retail store. When is that these days, July?
---
Others search for the song "All I Want for Christmas is You" on Google Trends, and the moment they see a spike in searches, it's time to start celebrating.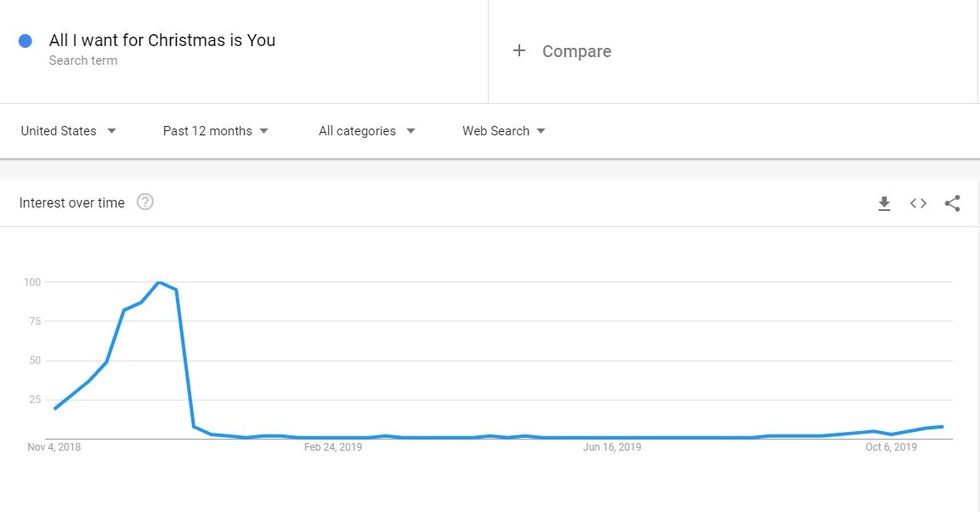 via Google
Mariah Carey, who's been unofficially crowned the Queen of Christmas in recent years, proclaimed the beginning of the Christmas season at midnight on November 1 after receiving a call from the man himself, Santa Claus.
In the video above, Carey receives a phone call from "SANTA" who says nothing but "Ho ho ho" to which Carey replies, "It's time" and then shrieks a note that only she could manage.

The ringtone, of course, is "All I Want for Christmas is You."
Carey has become synonymous with Christmas over the past decade or so after her 1994 song has crept its way into part of the American Christmas canon.
The song is one of the few songs in the past 40 years that has become a Christmas tradition, alongside the likes of "White Christmas" or "Let it Snow."
Carey's co-writer for the song, Walter Afanasieff, believes it has become a hit because it's a rare uptempo Christmas song that's more "adult" than children-oriented, like traditional Christmastime iconography such as Santa or Rudolph.
The song is a throwback to the '60s sound and in many ways resembles the Phil Spector/Darlene Love hit "Baby Please Come Home."
Queen Mariah has announced that the Christmas season is here, so you can finally indulge in one of its most joyous songs. Give it a listen, you know you can't resist.